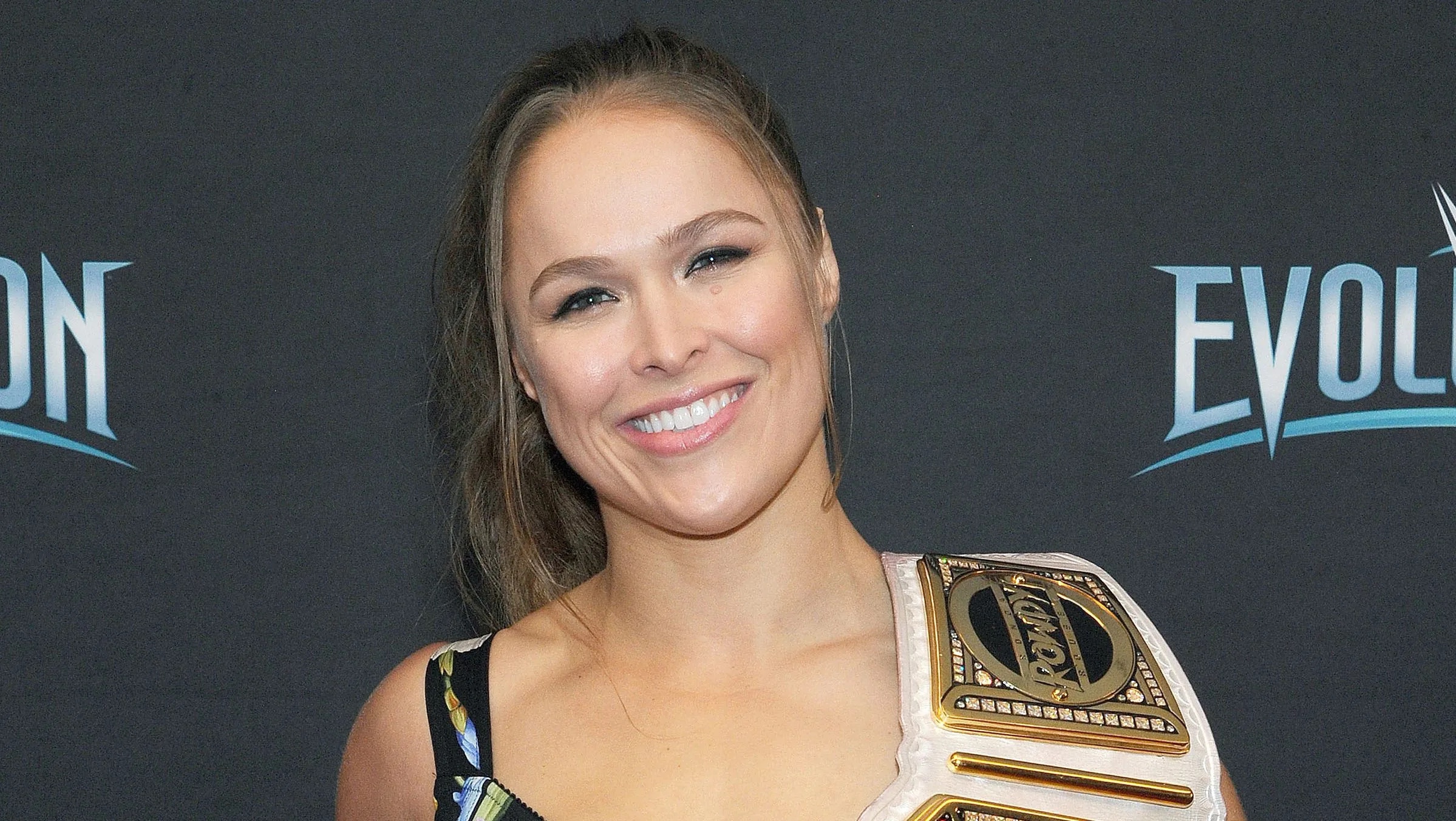 The UFC Hall of Famer and former Raw women's champion, Ronda Rousey is the current Number 1 Contender for Charlotte Flair's Smackdown Women's Championship. The two will face off in an "I Quit" match at WrestleMania Backlash on 8 May with the top prize on the line.
In a recent interview with the Wives Of Wrestling Podcast, Rhonda Rousey mentioned how valuable an individual the Olympic gold medalist is, and thanked him for the positive influence he's had on her life and career.
The UFC Hall of Famer and the Olympic gold medalist found common ground due to their shared Olympic history.
"Kurt was an influence on me before I even met him, as an aspiring Olympian, I wanted to be an Olympic Gold medalist, the first American to win an Olympic Gold medal in Judo. I mean, Kurt was that hero that I had of, 'oh, one day you could have people look up to you, and talk about you with that kind of reverence that people talk about Kurt with wrestling.

In wrestling, people are all like, 'oh, Kurt Angle, you know?' So, I wanted to be the Kurt Angle of Judo. Then when I came into WWE and they partnered us up, it was like he's the only other person who has been in a similar situation like that. Coming from the outside, from other successes, starting your rookie year under a microscope, and the spotlight."

– Ronda Rousey
Rousey later discussed the favorable impact Angle had on her in-ring and promo skills. The former Raw Women's Champion was galvanized by the faith Angle has in her. She admits that Kurt showed her what was possible.
"Having him to guide me in the beginning, and not like roll his eyes at me, and all the kind of stuff that I would say or do or whatever. It's just my inexperience and stuff like that. He was an awesome guide and a teacher, I just kind of felt like I was in good hands, and that anything I aspire to is possible. Because Kurt has already done it, and if Kurt could do it, I could do it, kind of a thing. He's not an alien, I could do it because he did, and maybe I could do more."

– Ronda Rousey
Occasional self doubts aside, Rousey has found success ever since making her first appearance at WrestleMania 31 in March 2015.
"When I first came into wrestling, I didn't think that I'd even be able to have a match. It's just so complicated, and I didn't think I'd be able to have a singles run,

I thought I might be able to be like a periphery-like helper character, like to Kurt, and be able to be in a tag and stuff like that. After I worked with him, I was kind of like, 'you know what, maybe I can actually do this and not just be somebody's whatever.'"

– Ronda Rousey
H/t to WrestlingInc for the transcription