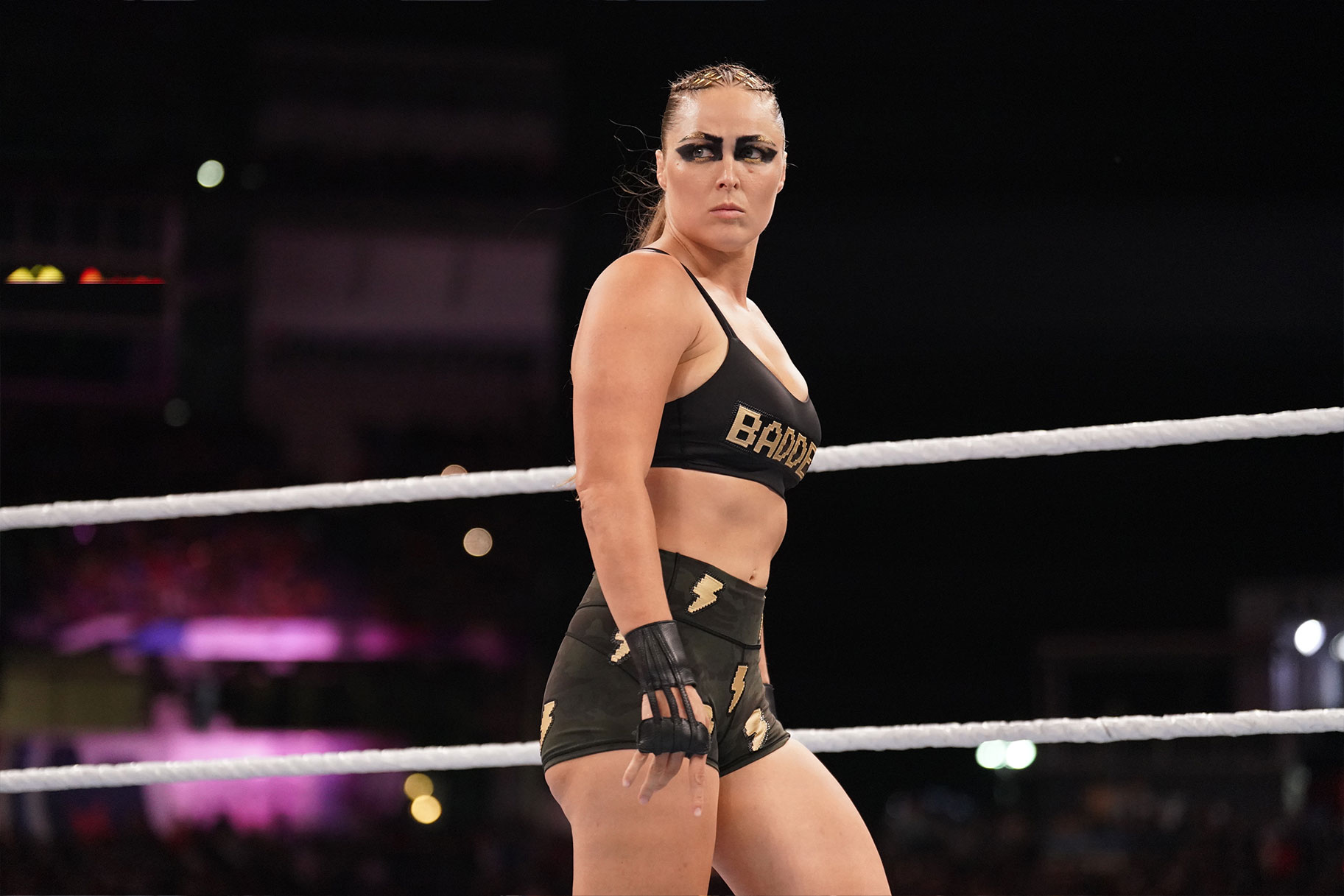 Ronda Rousey reportedly planned to take time off after WrestleMania, and this may mean the company needs to speed up plans for her.
This past Monday's episode of Raw saw Ronda Rousey and Shayna Baszler make their returns, attacking one-half of the WWE Women's Tag Team Champions Raquel Rodriguez after her win over Chelsea Green, declaring their intent to challenge for the gold when Liv Morgan eventually returns from injury.
Dave Meltzer of the Wrestling Observer Newsletter is now reporting that prior to WrestleMania 39 last month, Rousey was planning on taking time off from the company at some point this year, and that if this is still the case, the company would need to speed up plans to put the Women's Tag Team Titles on her and Baszler in order to reach the planned conclusion to their story.
"The women's tag titles have been cursed since Rousey & Baszler were supposed to win them at Mania and the titles were only step one in a longer-term Rousey storyline. The timing of this is an issue because Rousey is planning on taking time off at a certain time frame which was prior to WrestleMania, and the story was to end well before that. They would have to speed up the storyline if Rousey doesn't extend her stay because the original plan was to establish the team as champions for a while and then do the actual storyline that this was to build to."

-WON
Rousey and Baszler were reportedly originally planned to capture the Women's Tag Team Championships at WrestleMania 39 prior to the 'Baddest Woman on the Planet' sustaining an injury, resulting in the pair instead being involved in a four-way tag bout.
Following this past Monday's events, it certainly seems as though the storyline is back on track, although it remains to be seen how long the company will have Rousey available for before she decides to take a break from the ring.
As always, we'll aim to provide any further updates on Ronda Rousey potentially taking time away from WWE as soon as we hear more.