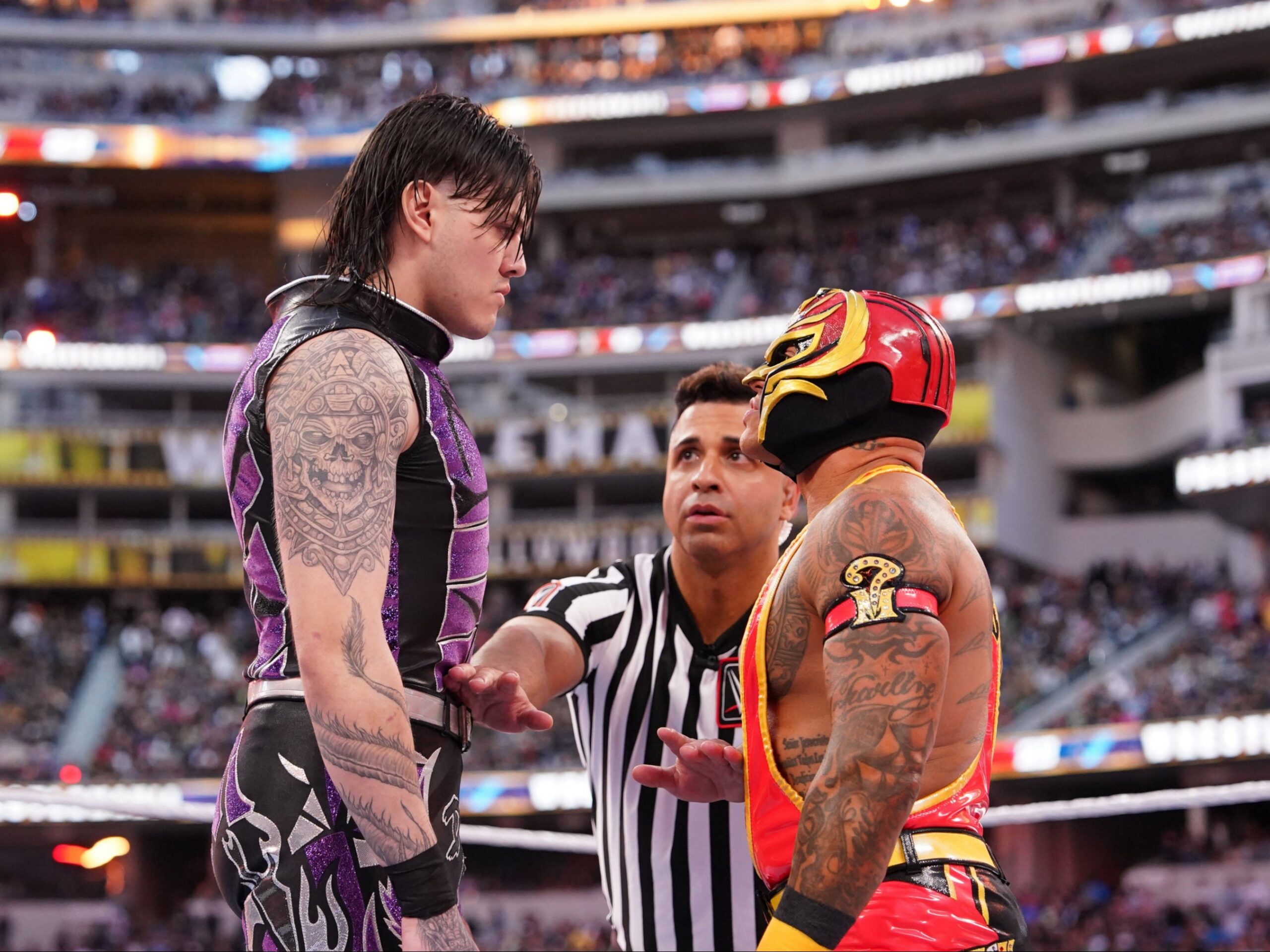 Dominik Mysterio almost took to the independent scene before joining WWE.
Dominik Mysterio made his WWE debut in August 2020 alongside his father Rey, although he now finds himself aligned with The Judgement Day and consistently gets some of the loudest reactions on the heel side of the roster. As the son of a Hall of Famer, Dominik has a lot of pressure on him to live up to his father's name, but he's already carving a unique path of his own.
Speaking recently to G-Moniy, Dominik was asked about immediately entering the WWE system and the pressures of living up to the Mysterio name, prompting him to reveal that he was originally planning on carving out his own route to WWE via the independent scene.
"Originally, we had plans for me to go independently and had a scheduled debut independently and go through the whole process of doing indie wrestling and hopefully get a tryout with WWE, but I was very blessed and very fortunate to be in the position I'm in and be given these opportunities. Living up to the Mysterio name, there is definitely some pressure that comes with it, but I'm out there having fun and doing what I can. I can't get too caught up on the pressure and having to live up to the name because he's done so much for the business and the Mysterio name, taking from Mexico, my uncle Rey Mysterio Sr. to making Rey Mysterio a worldwide name. Being able to take Dominik Mysterio and continue the legacy is a blessing. I'm very happy to be a part of it, and hopefully, I continue to do the name justice and slowly start erasing the name Rey Mysterio and keeping Dom Mysterio,"

-Dominik Mysterio
Dominik took on his father Rey in singles action at WrestleMania 39 last month, with the WWE Hall of Famer coming away with the win over his son.
With The Judgement Day now having been drafted to Raw whilst Rey Mysterio and his LWO factionmates remain on Smackdown, it appears as though we've seen the last of Rey and Dominik Mysterio mixing it up in the ring for the time being, although it wouldn't be surprising to see then cross paths once again before Rey eventually calls it a day.
H/T to Fightful for the transcription.