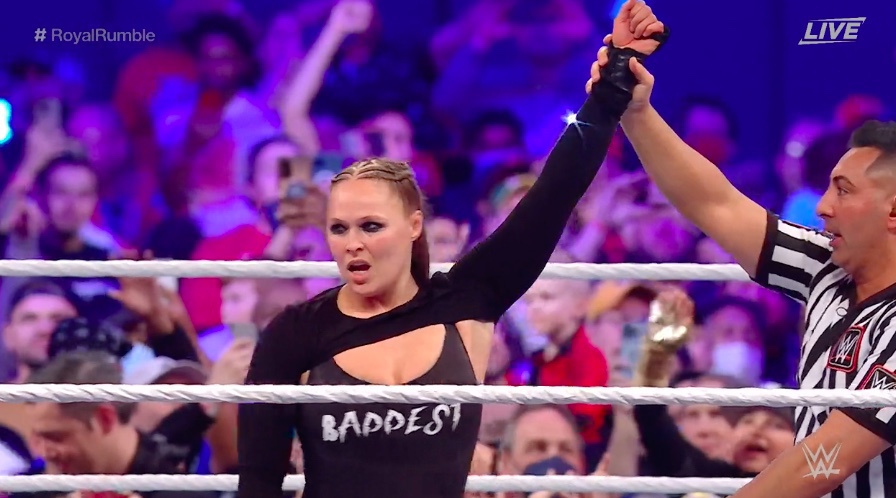 Ronda Rousey is apparently dealing with an injury to her mouth.
Ronda revealed the news her self whilst on a Facebook stream. She said that she had torn her labial frenulum and that she was also feeling sick.
"Oh, I'm totally fantastic, fine. I tore my labial frenulum apparently, which is that little piece of skin that connects your lip to your jaw or whatever, my top jaw. I'm like so sick and not feeling good right now. Sorry guys if I sound like crap. I've literally sounded like this all day."

– Ronda Rousey
Luckily, it appears that the injury will not jeopardise our chances of seeing Ronda perform at Wrestlemania this year, where she will be take on Charlotte Flair for the Smackdown Womens Championship on the Saturday of the two night event.
This will be Ronda Rousey's second World Title match at Wrestlemania. The first being the first ever Womens Wrestlemania main event in a triple match threat with Becky Lynch and this years opponent, Charlotte Flair.
H/T to POST Wrestling for the transcription