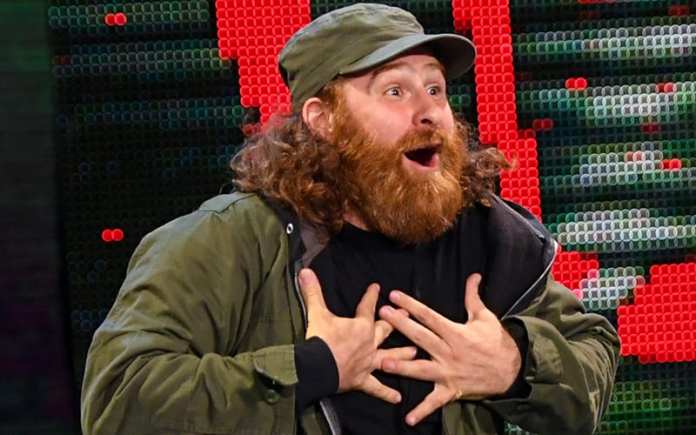 Bret "The Hitman" Hart is considered by many to be one of, if not the, greatest professional wrestlers of all time.
Fellow Canadian, and current WWE Superstar Sami Zayn is the most recent guest on Ryan Satin's Out of Character, with the former Intercontinental Champion showing nothing but praise for Harr when asked which finishing move of old he'd most like to incorporate into his own arsenal.
"Sharpshooter is the first thing that comes to mind because I love Bret so much,"

-Sami Zayn
Zayn continued, revealing that he feels 'The Best There Is, The Best There Was, and the Best There Ever Will be' is underrated to an extent, and believes 'The Hitman' should be one of the first names fans think of when questioning who is the greatest of all time.
"Underrated, by the way. Hot take. Bret Hart, underrated. When we really talk about Bret Hart, 'Oh, of course, he's the best,' but for some reason, when people talk about the best, he's not the first thing that comes up and he really should be. People talk about (Ric) Flair, Undertaker, Shawn (Michaels), and all these other people, 'Oh yeah, and also Bret.' Bret is top of the list. As a craftsman. Everything is subjective, but there are a lot of things, when it came to the craft, no one was better than Bret. Flair cut a hell of a promo, Dusty (Rhodes) cut a hell of a promo. Shawn was good at different things. When it came to the craft, Bret is the man. He's the absolute man. As crazy as it is to say, he's underrated."

-Sami Zayn
Whilst Zayn admits that his opinion is a "hot take", Hart is certainly not short of fans amongst the modern crop of wrestling greats, with the likes of CM Punk and FTR of AEW recently paying tribute to the WWE Hall of Famer.
H/T to Fightful for the transcription