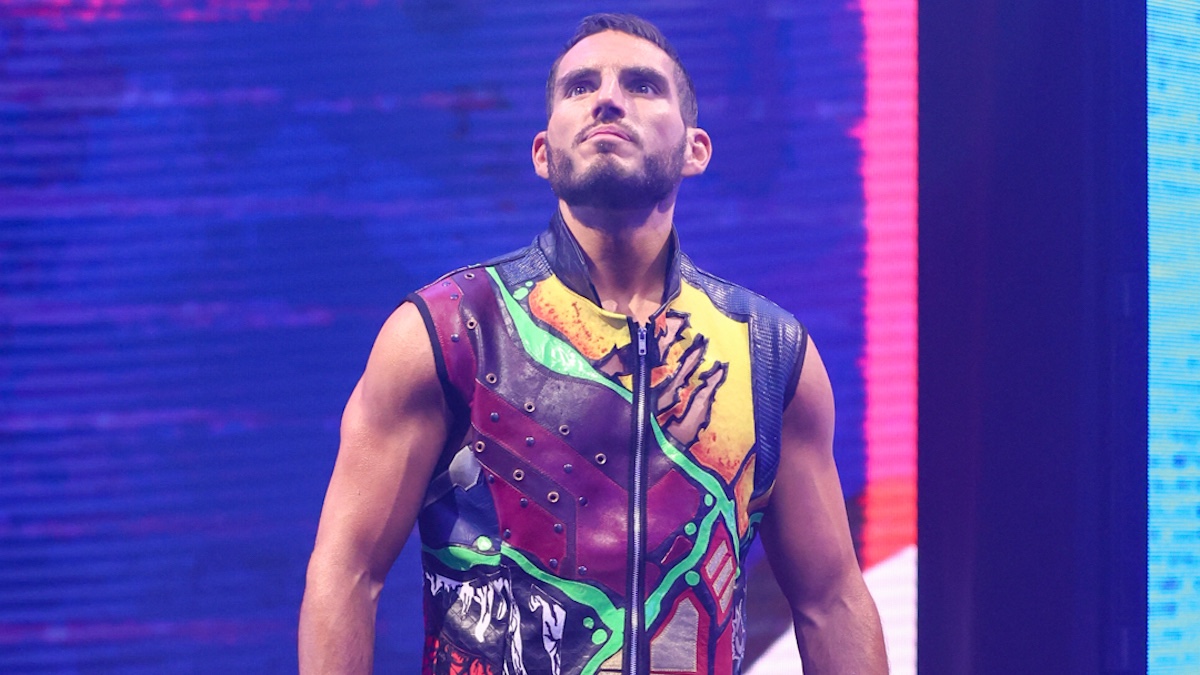 Johnny Gargano decided to let his WWE contract expire back in December of 2021. This became big news in the wrestling world and was echoed during NXT War Games with an emotional entrance hints of a goodbye throughout the night. Gargano was a mainstay of the NXT brand particularly during the black and gold era and as the times moved on, so did he.
A main reason for Johnny Wrestling being inactive recently was to be there for his wife, Candice LeRae, and the upcoming birth of their first child. The two have since had their son, Quill, so rumours are obviously swirling about Gargano's return to the ring.
Fans will remember the odd few weeks when Gargano was joined on the main roster by Tomasso Ciampa, Aleister Black and Ricochet. This was when Gargano was locked in a wicked blood feud with Ciampa so the two teaming on RAW was random and unexpected. Gargano has acknowledged this himself though keeps his options open. Johnny, speaking with WhatCulture at Wrestlecon, commented on whether he'd want to return to the main roster for a proper run.
'WWE, at the end of the day, was always the company I watched growing up. It was my dream to be there. It was my dream to wrestle for that company and I had a hell of a run there. There is a big part of me that still feels a little unfulfilled, I felt like, towards the end of my NXT run, I felt complete. I feel I did everything I possibly could in NXT, but for me, I'm always this underdog looking for different mountains to climb and hills to topple over.

I just want a new mountain to climb. The time period worked out to where I could take a little bit of a break, reset, reassess things, figure out what I want out of this thing, but I'd be lying if I didn't say that there is a little part of me that says, 'you could wrestle at WrestleMania one day.'

'It was a dream come true to wrestle there and I still dream of one day being Intercontinental Champion, being WWE Champion, wrestling at WrestleMania. Those are still goals I haven't hit. I'm only 34, I have a long way to go. I've accomplished a lot of things and I'm far from done. Shawn Michaels came back at 38 and had a hell of a run. You never know what could happen in the future.'

-Johnny Gargano.
As of now, it's still unclear where we will see Johnny Gargano next. He's put on classic matches time and time again under the black and gold banner but, with just becoming a new dad, Johnny will be looking for time to spend with his family's new addition before looking to get back in the squared circle. He has, though, mentioned a desire to stop wrestling around the age of 40 in the past.
h/t to Fightful for the transcription