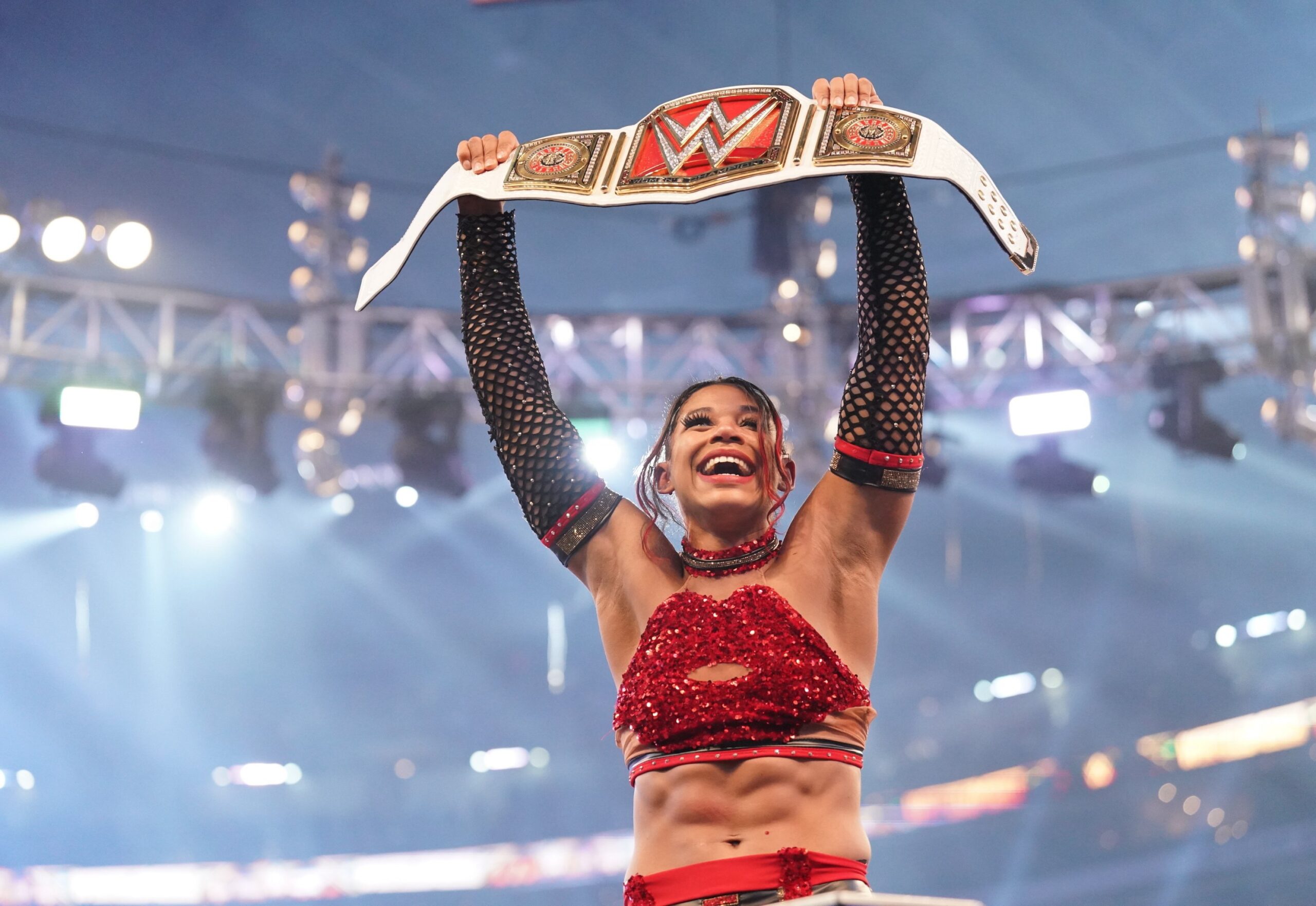 Black women are something truly incredible.
We live in a day and age when so many Black women are flourishing beyond the ceiling that society tried to build over them. From business to entertainment to fashion to technology advances, we are merely playing catch up to the impact and influences that they left in the world and will continue to until the end of time.
Wrestling is no different. We are currently experiencing something that we have not seen in this realm of the profession since its inception: Black women headlining significant shows and holding the top titles of their promotions, being substantial draws across the board. Truthfully, it's been happening, but racism and sexism have unfortunately plagued wrestling, preventing us from celebrating the incredible Black women that have influenced the game as we see it today. Gracefully, because of the social media age and accessibility to different channels, we witness it in real-time and homage to what we are seeing.
Dating back to 1950, Black women have been a stronghold in wrestling, with Ethel Johnson, Babs Wingo, Kathleen Wimbley, and Marva Scott being originators of the excellence that we see today. They were amongst the biggest draws in the 50s, with constant sellouts across the country and earning record money, showing during a time of segregation and the coming of feminism that they were here to stay and could fill those arenas of who they were. Other pioneers would come later, with Sandy Parker being the first black woman and openly LGBTQIA+ wrestler to capture a prominent women's World Championship.
These significant marks on the industry wouldn't be spotlighted until much later. Still, that impact was felt in the 90s and 2000s with Jacqueline (who was the inaugural WWF Women's Champion after the company reintroduced the title in 1998), Jazz (the first Black woman to defend a championship at Wrestlemania successfully), Queen Sharmell (promoter, manager, and just recently inducted into the WWE Hall of Fame), and Alicia Fox (the first and only African American Divas Champion in WWE history.) There aren't enough flowers to give these legends for their contributions, but their importance shines with the energy that we are getting today.
As we entered the unofficial season premiere, as we always do after Wrestlemania, you look across the spectrum and fall in awe at the level of talent that we are being blessed with weekly across the plethora of promotions that we have access to. In WWE, Bianca Belair is proving to be a once-in-a-lifetime talent, with her recent performance at Wrestlemania 38 arguably stealing the show. Belair's RAW Women's Title win over Becky Lynch was an instant classic, one of the finest matches that 'The Grandest Stage of Them All' has ever hosted.
Her list of accolades is rapidly extending, as she and Sasha Banks are still only one year removed from their historic match at the previous Wrestlemania. People were left with tears and jubiliation at the sight of such a monumental moment, watching the first two Black women to headline WWE's premier event. Banks, already with hall of fame stature as one of the greatest to ever do it, also walked away with gold at this year's Mania, as she and her partner Naomi left with the WWE Women's Tag Team Titles.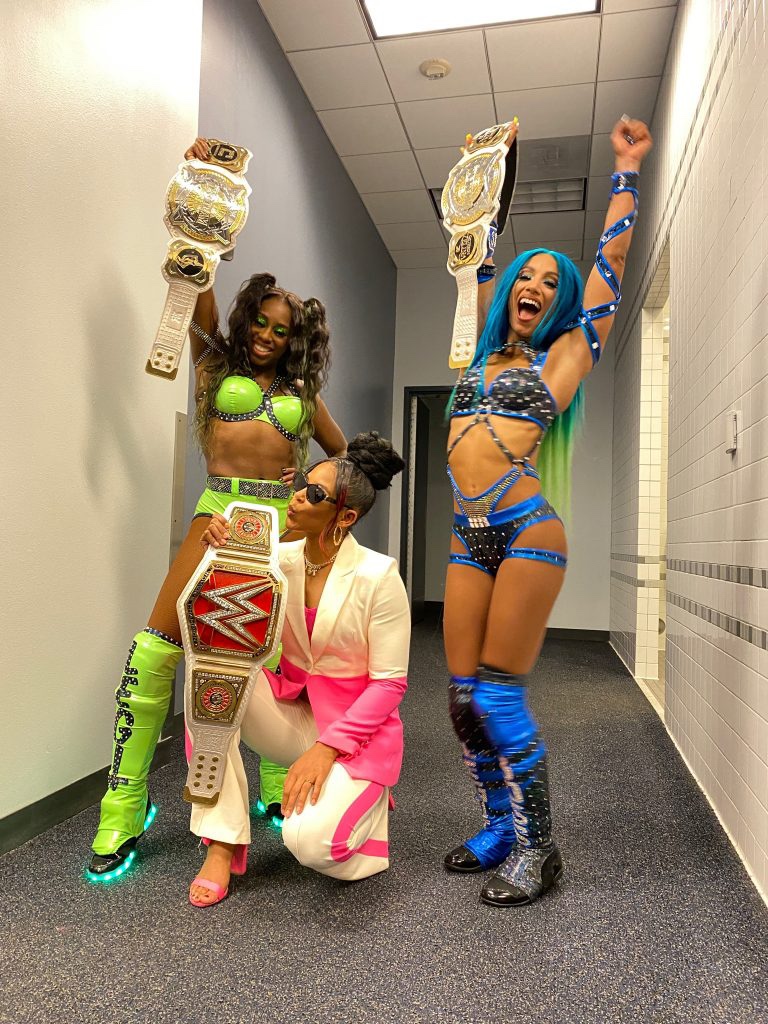 Being the first Black women to hold those together, Banks and Naomi were an obvious choice, combining their immense talent with mainstream popularity and genuine media presences. Still in the midst of her historic in-ring career, Banks is already making moves into Hollywood territory with her recent excursion into Disney while Naomi goes viral nearly everytime that she appears on screen. Simply put, this reign is main event talent making history.
Outside of WWE is equally flourishing, as Jade Cargill is turning into a crossover star in AEW. Her undefeated steak, along with a star presence that few (if any) in the industry can match, has been turning heads from hardcore fans to influences outside the wrestling industry. Her current reign as the TBS Champion has proven that her abilities have only gotten more vital in the short time that she has been competing. With an impending shot at the AEW Women's Championship, Jade's time at the top is not a matter of if, but when.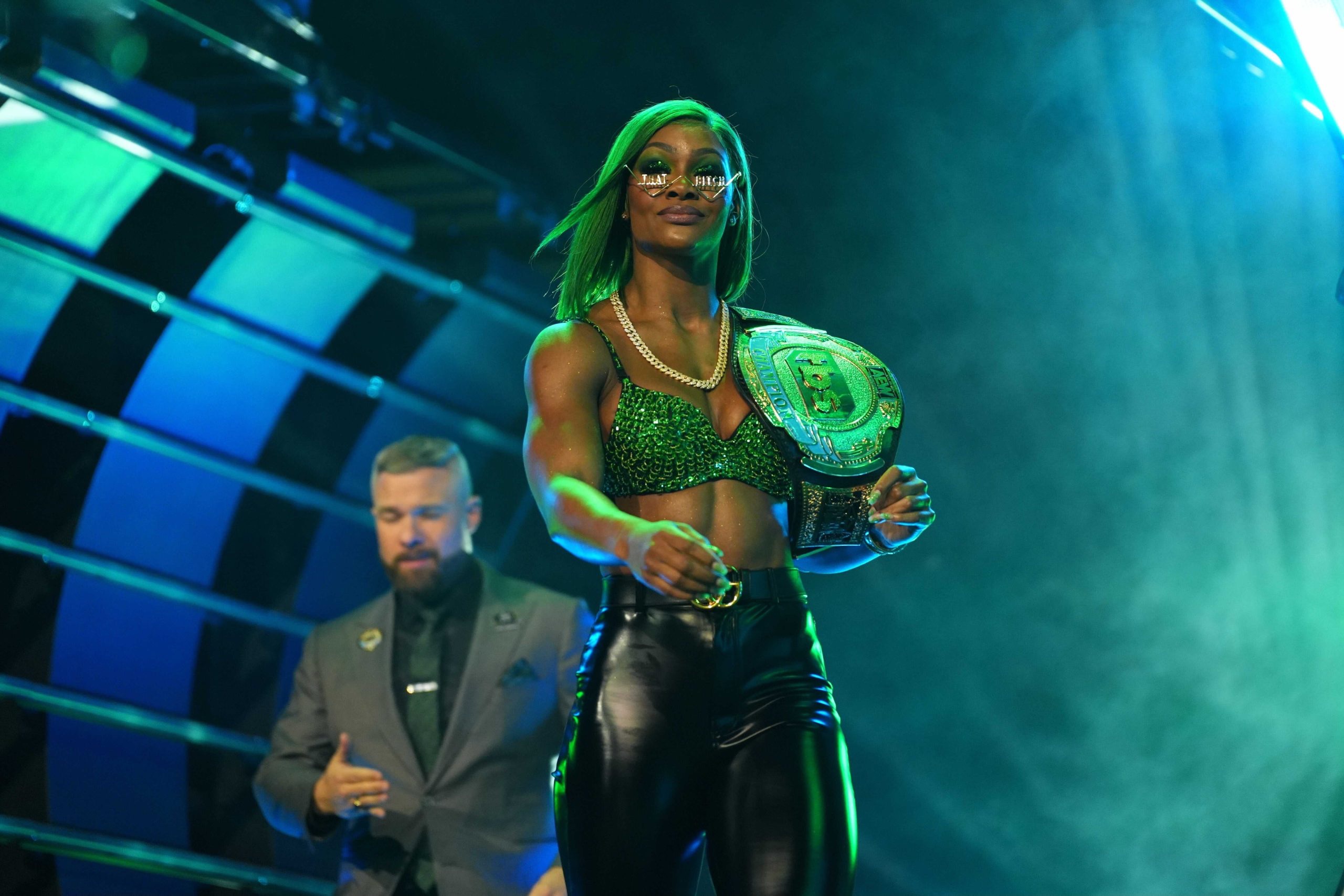 Impact Wrestling is seeing similar results with Tasha Steelz as the Knockouts Champion. Steelz rise to the top has been long called for, as she was consistently putting on incredible matches and making headways alongside Kiera Hogan as Fire 'N Flava. It was only a matter of time before the brasses listened to the public that were yearning to see Tasha at the top of the mountain. Elsewhere, you have Trish Adora continuing her historic near 800 day reign as the Pan African Diaspora Wrestling World Champion, defending the title in a fashion reminiscent of the NWA Worlds Title back in the territory days.
The influx of talent does not stop with the Black women holding the titles either. We are also seeing shows dedicated to the beauty, brass, and drawing power with the acclaimed 2021 show Black Girl Magik, that spotlighted Women of Color and the work they have been doing in the wrestling scene. The wrestling media is also being blessed with several Black women taking the top of the heap with Those Wrestling Girls, Lovely Lola Bluu, Jaychele Nicole, Hahrts of Talk of Champions, and many others who are raising the platform to be much better with each day.
So the next time someone asks who is putting on the best matches, when someone asks who is making people buy tickets to pack out the arenas, when someone asks who is running wrestling, tell them that it is Black Women. It always has been them, and it always will be too.