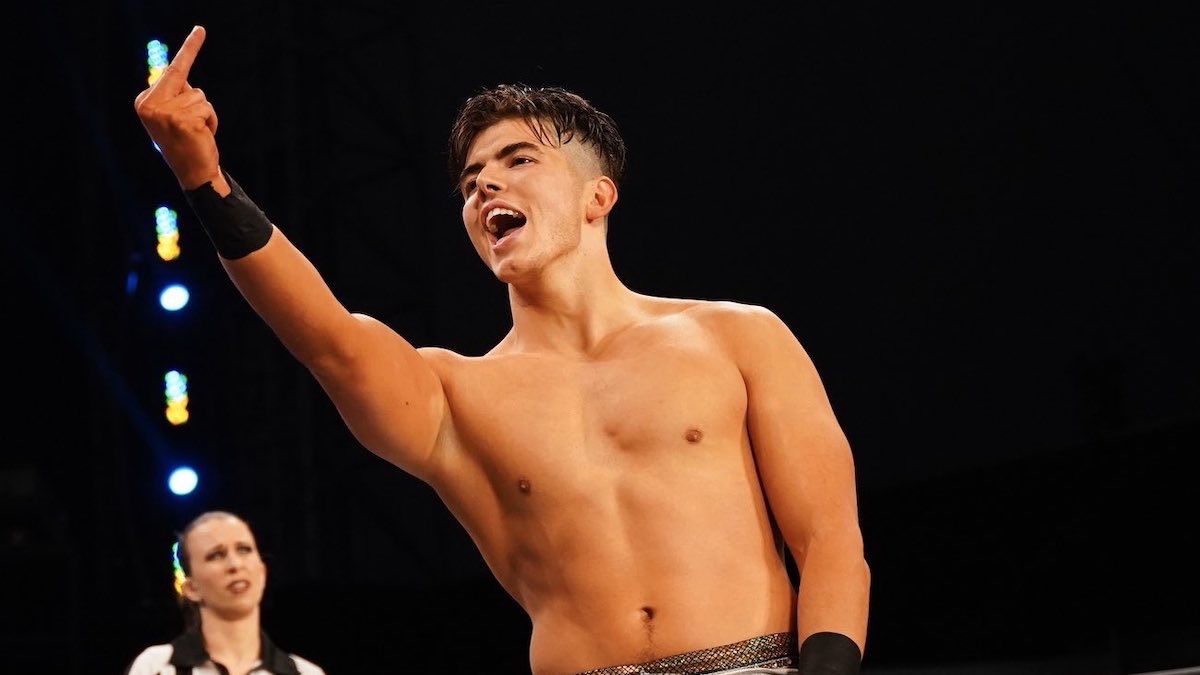 Reports of conflict backstage in AEW between wrestlers have become more frequent and Sammy Guevara is tired of the drama.
Sammy Guevara himself has been a big part of AEW's on-screen presentation in the past and continues to be a featured star. His work alongside Chris Jericho in the J.A.S has allowed him to evolve as a performer and rub shoulders with stars such as Jon Moxley and Claudio Castagnoli.
This coming week's edition of AEW Dynamite will see The Spanish God team with Chris Jericho against Daniel Garcia and one of Sammy's heroes, Bryan Danielson. On the latest episode of Guevara's vlog, he discussed returning from a vacation and how he's going to get the chance to battle one of his idols.
"Someone found one of my old vlogs and I had [a photo of] Daniel Bryan holding up both World Titles at the WrestleMania he won them at. it's just how crazy life is, you know? That was five years ago and now, I'm about to go beat his ass tomorrow. This was a fun trip, though. I feel like I definitely needed it."

-Sammy Guevara.
It's no secret that there has been a lot of backstage tension over the last few months. Often, AEW wrestlers take to social media to air their grievances with their coworkers which adds unwanted publicity to their infighting. Sammy himself is no stranger to controversy having recently been involved in drama with both Eddie Kingston and Andrade El Idolo.
He moved on to discuss his feelings on the amount of drama that takes place in wrestling today. He revealed that someone had tried to start drama with him towards the end of his vacation and, while he admits that this is part of the life he signed up for, Sammy states that it's exhausting.
"There's just so much drama that goes on in wrestling, it's really exhausting. It's tiring. Seems like every couple of weeks is something I'm minding my own business, on vacation, and then, you know, people want to start drama with me. It is what it is. It's the life I signed up for, I suppose. But it's definitely tiring and maybe I'll need to go on another vacation next week because… [sighs] stressful. Either way, for the people that actually support me, for the people who watch these vlogs, part of the Vlog Crew, I appreciate you."

–Sammy Guevara.
The most recent drama involving Sammy and Andrade was about the latter hitting too hard in the ring. The two used social media to engage in a harsh war of words which added to the seemingly never ending cycle of conflict between AEW wrestlers.
H/T Fightful for the transcription