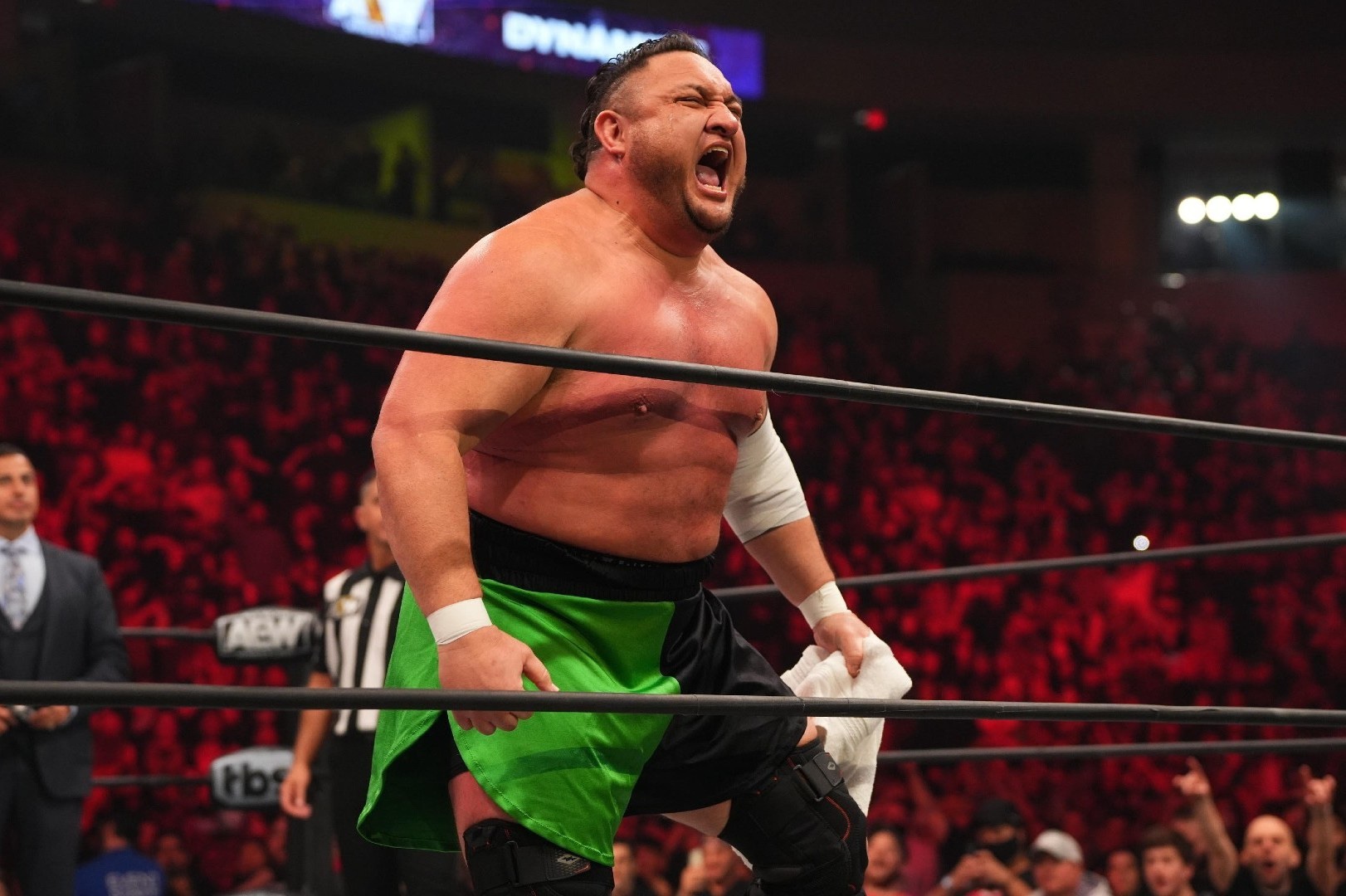 Samoa Joe has some thoughts on AEW Collision.
Collision, AEW's new Saturday show, is scheduled to premiere on June 17. It's another two-hour program, like Dynamite, that will feature talent who aren't regularly on that show. Speaking with Evan Mack on the Kick Rocks Podcast, Joe was asked about Collision and the challenges of running a weekly show on Saturday nights.
"Obviously it's exciting to add another show to the lineup for AEW. Doing Saturday night wrestling, I mean, obviously if the TV model was anything like it has been in the past, I would kind of believe some of those comments. But it's a very different world and a very different environment. I think Saturday nights are a really great night. I've always enjoyed events that I've seen on Saturday nights. To have the opportunity to kind of give a lot of the AEW roster that maybe doesn't get enough time throughout the week and showcase a lot of the talent that we've had, and I think that's a valid criticism. When you look at the AEW roster, you see the tremendous, talented athletes, there's almost not enough time to see them all. I think AEW Collision will be able to definitely expand the fan experience as far as the wrestlers that you get to see."

– Samoa Joe
Mack then jokingly asked Joe if he had any information about who's appearing on the first episode of Collision, which is emanating from Chicago's United Center and has long been rumored to be the location of CM Punk's return to AEW television.
"I know I'm gonna be there. Anybody else in Chicago wants to show up and got an issue, they can be there too, but we'll find out."

– Samoa Joe
Judging by the promotional material, Samoa Joe will be a fixture on AEW Collision, and fans will have a new weekly show to watch.
(H/T Fightful)