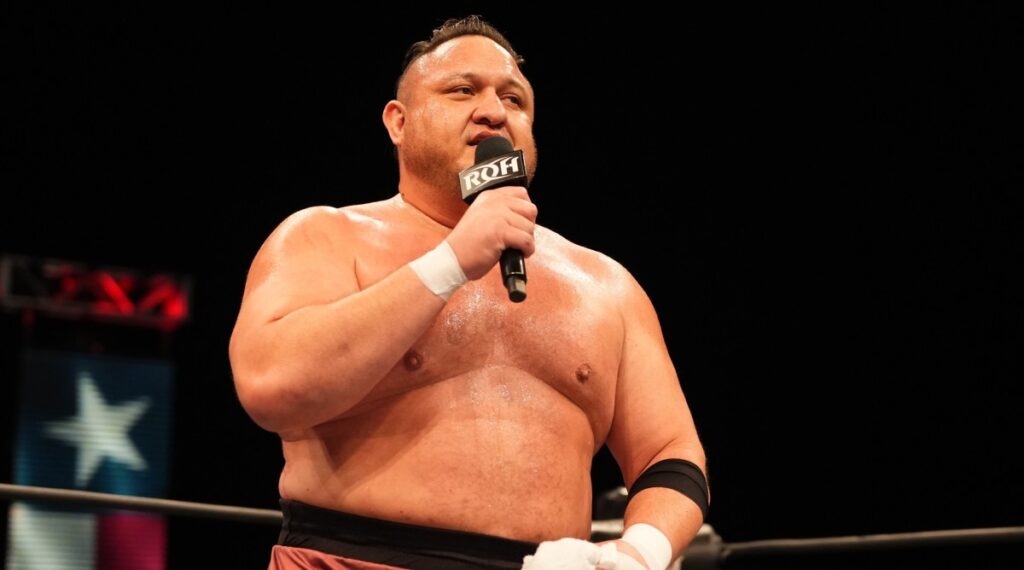 Across his 20+ year career, Samoa Joe has worked across a number of notable promotions, including ROH, IMPACT, WWE, & now AEW.
Since the formation of All Elite Wrestling in early 2019, fans of the promotion have engaged in a war of words with fans of WWE, with both sides defending their favourite promotions passionately, often with things progressing to a very toxic level.
Appearing on the AEW Unrestricted podcast, Joe gave his take on the online tribalism between both sides of the WWE/AEW divide, labelling it as "ridiculous" and calling upon fans to allow others to enjoy watching whatever they please.
"I do believe that the arguing between the AEW and the WWE fans is simply ridiculous. Watch pro wrestling, you don't need to dunk on this, it is just you taking your ego and something you have nothing involved with and trying to start a conflict with something else. I mean, watch what you watch and enjoy what you want to enjoy. So I know you have this glorified view of what this sport is, you think we line up on each side and say 'ahhhhhh.' But the real war is us trying to entertain you people, not this ridiculousness between you all."

-Samoa Joe
We certainly hope that wrestling fans are able to put their viewing preferences aside in the future in order to make the online wrestling community a less toxic environment, although it appears unlikely to cool down any time soon as both companies continue to compete.