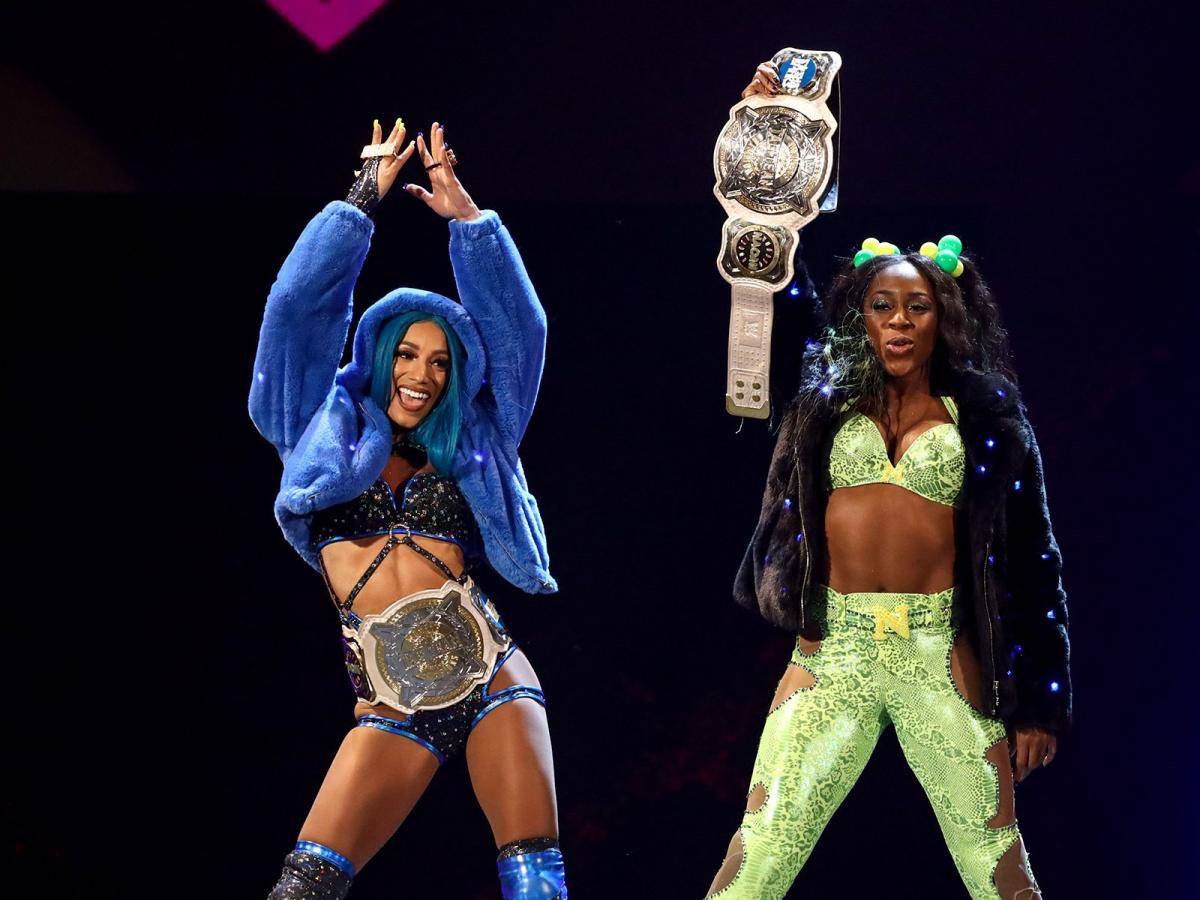 Sasha Banks & Naomi could possibly be returning to WWE soon according to reports.
Sasha Banks & Naomi walked out of WWE earlier this year during a Monday Night RAW taping, seemingly because of creative differences they had with their direction at that time. When walking out of WWE, Sasha Banks & Naomi also left the Womens Tag Teams Championships on the desk of former head of Talent Relations', John Laurinaitis' desk. The belts have remained vacated ever since.
With Vince McMahon's retirement and a lot of internal changes happening in WWE, most notably, Triple H becoming the new head of talent relations and WWE creative, many have been very optimistic about WWE's future products. On top of this, there has been all kinds of rumours about what talent Triple H can convince to come back to WWE & who he may sign in the future, there has especially been a lot of talk about Sasha Banks & Naomi potentially returning to WWE under Triple H's control.
It was recently reported by WrestlingNews.co that Sasha Banks & Naomi had actually reached an agreement to return to WWE & that the belief is that we could be seeing them on a WWE show in the very near future. It was also reported by Dave Meltzer that people within WWE had said that "it looks like is going to happen".
In the most recent edition of the Wrestling Observer Newsletter, Dave Meltzer states that the belief is that Sasha Banks & Naomi will be returning to WWE, with a small note on Naomi's contract:
While they may not have agreed to new deals and in the case of Naomi, her contract in theory expired (they could have frozen her so she couldn't go anywhere else), the belief is that Naomi and Banks are returning

– Dave Meltzer
When it was initially reported by WrestlingNews.co on Monday that Sasha Banks & Naomi had agreed to return to WWE, they did state in their report that "There is a belief backstage that we may see them return on tonight's show or in the near future under Triple H's regime." So it seemingly seems very possible that we could see them return on tonight's edition of Friday Night Smackdown. I guess we will have to wait and see.