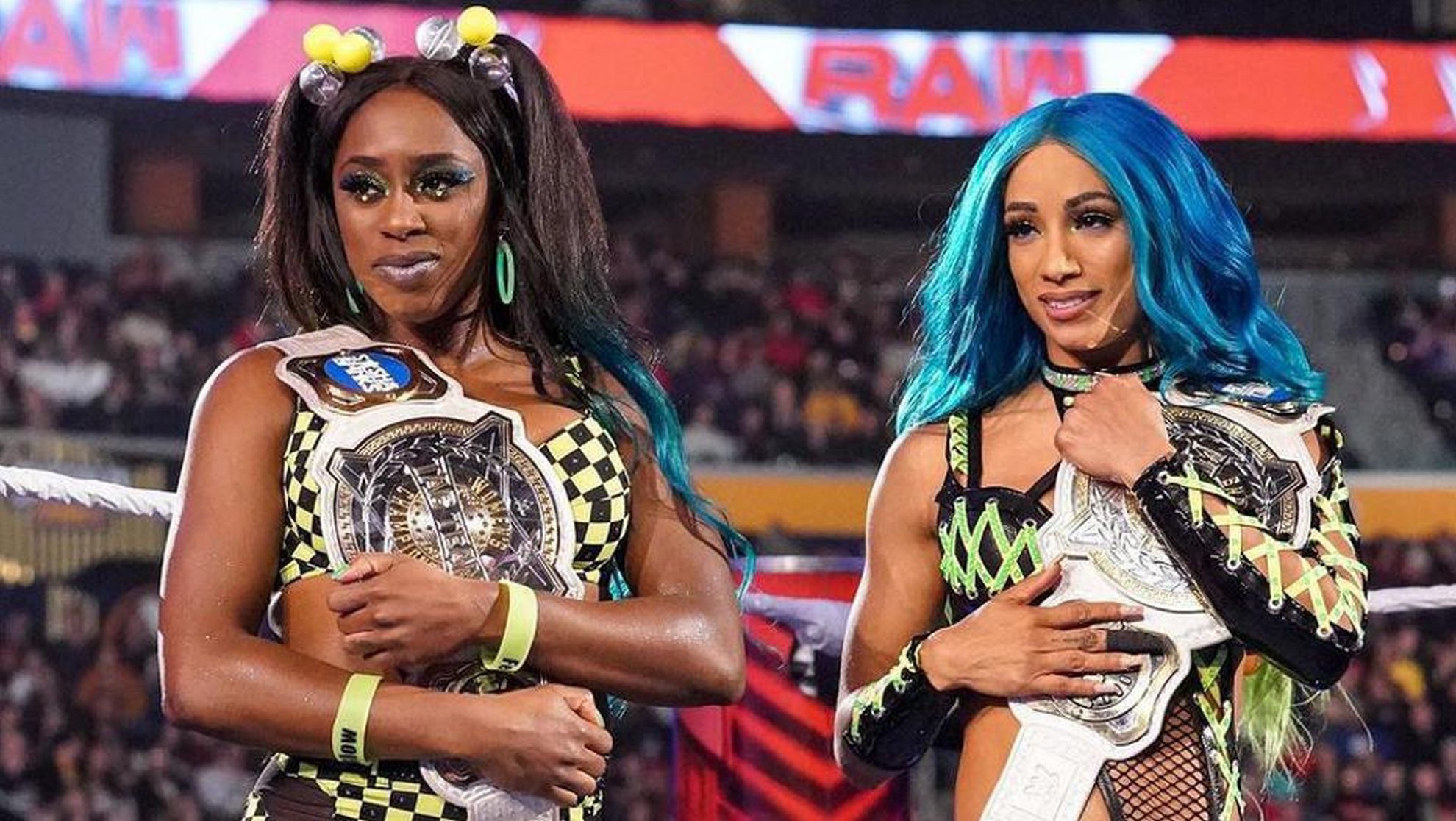 Sasha Banks & Naomi may be making their way back to WWE sooner rather than later.
Earlier this year, Sasha Banks and Naomi walked out of WWE during a Monday Night RAW live taping. At the time, the two women were also the WWE Womens Tag Team Champions, meaning when they walked out, the belts were left vacated. WWE commentators went on to publicly criticise both women, saying that they let the WWE Universe down. It did not seem like the relationship between the two women and WWE was in a very good place at all, with both women reportedly being unhappy about their booking etc.
A lot has changed within WWE since all this went down, such as Vince McMahon having to retire recently after sexual misconduct investigations were reported by the Wall Street Journal. John Laurinaitis was also mentioned in said reports and has not been seen around WWE since.
Stephanie McMahon & Nick Khan are the new WWE Co-CEO's and Triple H is back in an executive position as head of talent relations and also the head of WWE creative.
With all these major internal changes, it has been widely said that WWE are entering a new era with Triple H & Stephanie McMahon at the helm. Understandably this has sparked a lot of rumours from fans about talent that have recently left WWE. Sasha Banks & Naomi probably being the 2 most mentioned.
It was recently reported that Sasha Banks & Naomi has reached an agreement to return to WWE, although this is yet to be confirmed by other wrestling news outlets or of course by WWE themselves. However, in an update from Dave Meltzer on Wrestling Observer Radio, it does seem like the returns of Sasha Banks & Naomi does seem very likely.
"If everything goes the way it's expected to go, they'll be back. I don't think that the deal was done. It's been reported the deal was done – when I asked people in the company, it was basically, 'Yeah that's what it looks like is going to happen', but it's not like it's 100% done or everything's etched in stone, but the expectation is that they'll both be back."

– Dave Meltzer
With Sasha Banks & Naomi seemingly on their way back to WWE, this could be a huge win for WWE. As of course losing two top female talents such as Sasha & Naomi was never a good look for the company.
H/T to WrestleTalk for the transcription