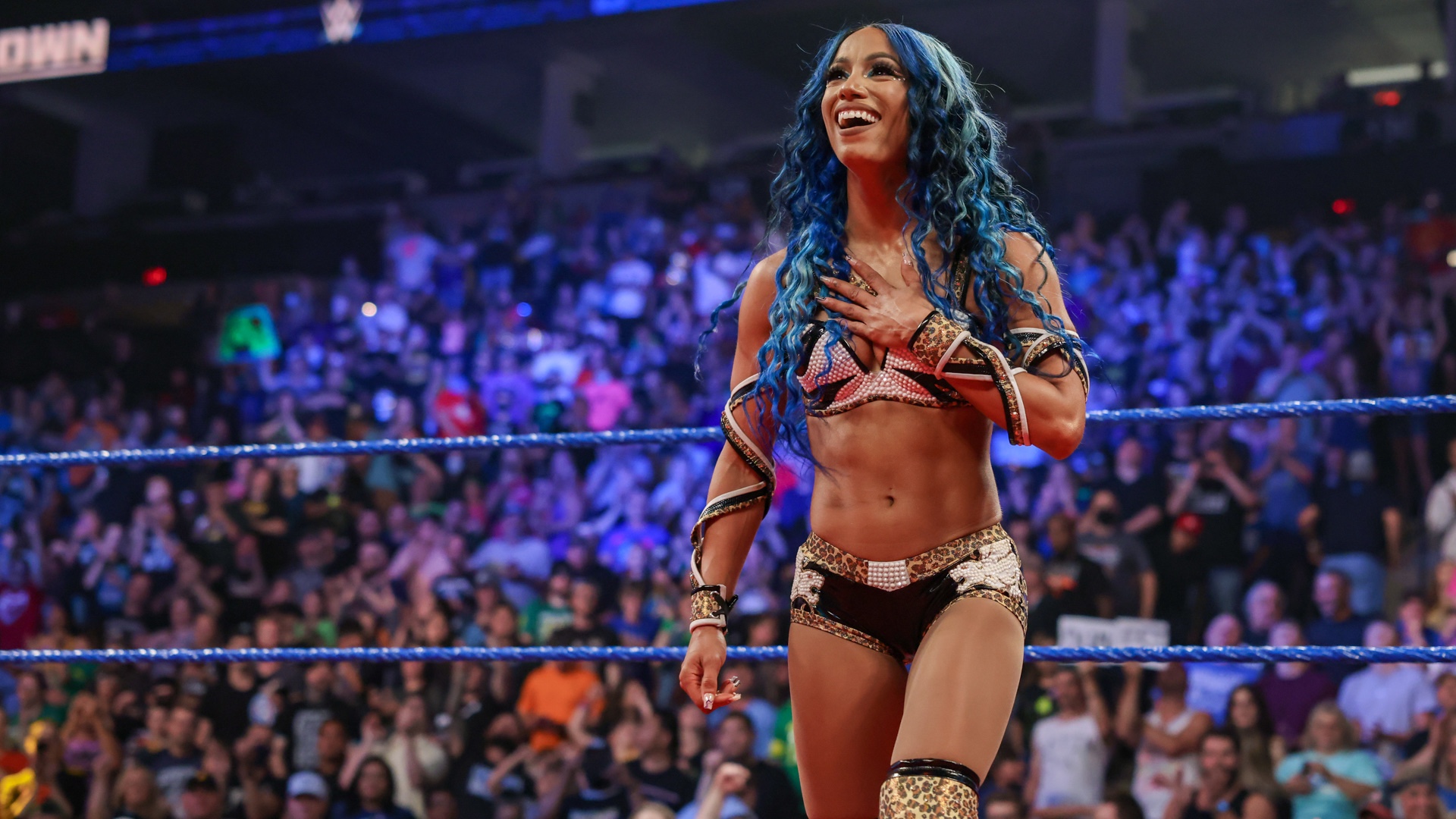 Sasha Banks is one of WWE's brightest stars.
At WrestleMania 37, Sasha Banks and Bianca Belair made history as they became the first two African-American females to Main-Event WWE's annual spectacle super show. This years event saw Banks and her new tag partner Naomi win the WWE Women's Tag Team Championships.
"I just want to continue to keep on shaking the table," Sasha Banks told Steve Fall of NBC Sports Boston when asked about her plans for 2022.
"I want to keep on making history. For myself, I would love to main event a pay-per-view in Saudi. I would love for the tag team championships to be represented over there and to main event.The main event of any pay-per-view, representing [the tag team titles], is the goal of 2022. Me and Naomi can accomplish that."

– Sasha Banks
While speaking about the return of Cody Rhodes at WrestleMania 38, Banks mentioned her hopes that others would feel welcome to return to WWE.
"For myself, it's so cool. I am such a big fan of the Rhodes family. Dusty Rhodes has given me everything, laid the foundation for me. To see the Rhodes back in WWE is so cool. Next, let's bring back Goldust, let's bring them all back. Dean Ambrose, you want to come? Let's go, the more the merrier. Let's do it. I would love to see Ruby Riott back in the WWE Universe. Absolutely."

– Sasha Banks
It goes without saying that each of the individuals mentioned by Banks are currently signed to AEW, with each obviously wrestling under different names.
This weeks WWE Monday Night Raw will see the Tag Team Champs, Banks & Naomi defending their titles against Rhea Ripley & Liv Morgan.
H/t to Fightful for the transcription