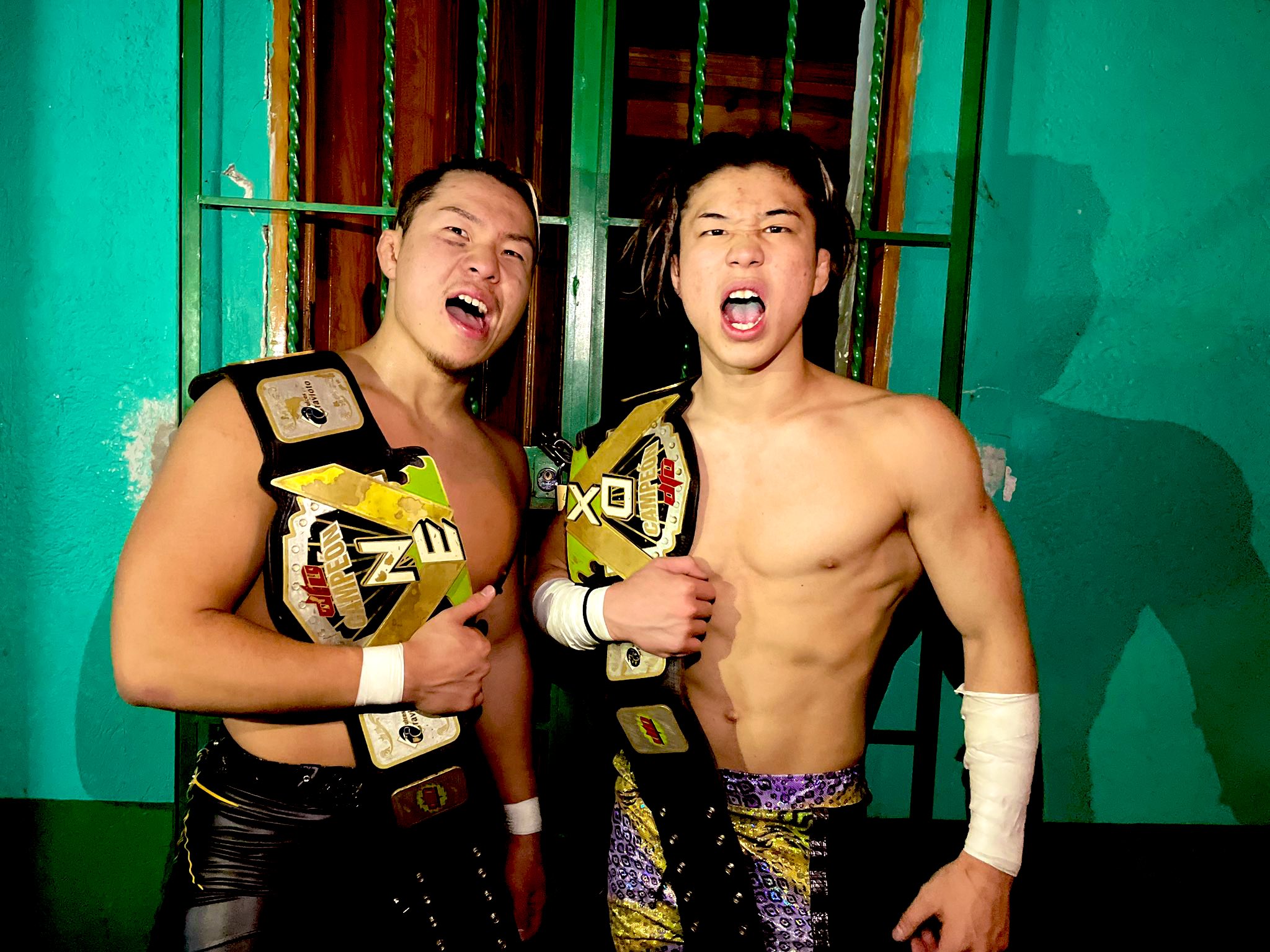 It appears Dragon Gate are losing two of their most promising up-and-coming stars.
Since arriving in Dragon Gate in 2019 and 2021, respectively, SB Kento and Takuma Fujiwara have been touted as two of Dragon Gate's future stars, with Kento in particular having been pushed particularly strong almost immediately.
Dave Meltzer of the Wrestling Observer Newsletter is now reporting, however, that both men's time with the promotion has come to an end, and whilst little as known as of writing regarding the details of their departure, both are currently based in Mexico for the time being.
"SB Kento and Takuma Fujiwara
who are both in Mexico, are no longer affiliated with the company at this point. Exactly what happened is unclear, past they are now based in Mexico."

-WON
The story has since been corroborated by VOW's Open The Voice Gate podcast, who also noted that they'll be able to provide additional details on the pair's Dragon Gate exit this coming Tuesday.
As previously noted, SB Kento had received a considerable push upon joining Dragon Gate, having two reigns as the Open the Brave Gate Championship to his name, along with holding both the Open the Twin Gate and Triangle Gate titles.
Fujiwara had also been touted as another super-rookie, with the 21-year-old receiving a nomination for our own WrestlePurists Rookie of the Year Award.
As always, we'll aim to provide any further updates on the Dragon Gate departures of SB Kento and Takuma Fujiwara as soon as we hear more.