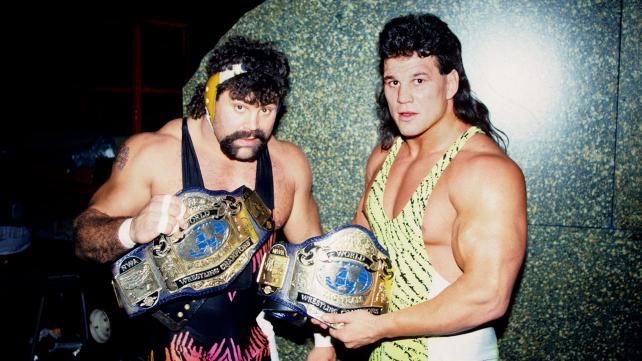 It's finally happening. The Steiner Brothers are going into the WWE Hall Of Fame.
The news was first reported by The Ringer earlier Today. Some fans may be slightly shocked by this due to Scott Steiner's previous comments about WWE since leaving the promotion, and specifically the Hall Of Fame itself.
However, The Steiner Brothers are a tag team that are more than deserving of this spot in the Hall Of Fame. The Steiner's were at the height of their popularity in the late 80's & 90's, winning tag titles all over the world including WWE, WCW & New Japan.
One thing is for certain. We cannot wait to hear what their inductions speech sounds like, especially Scott's part.