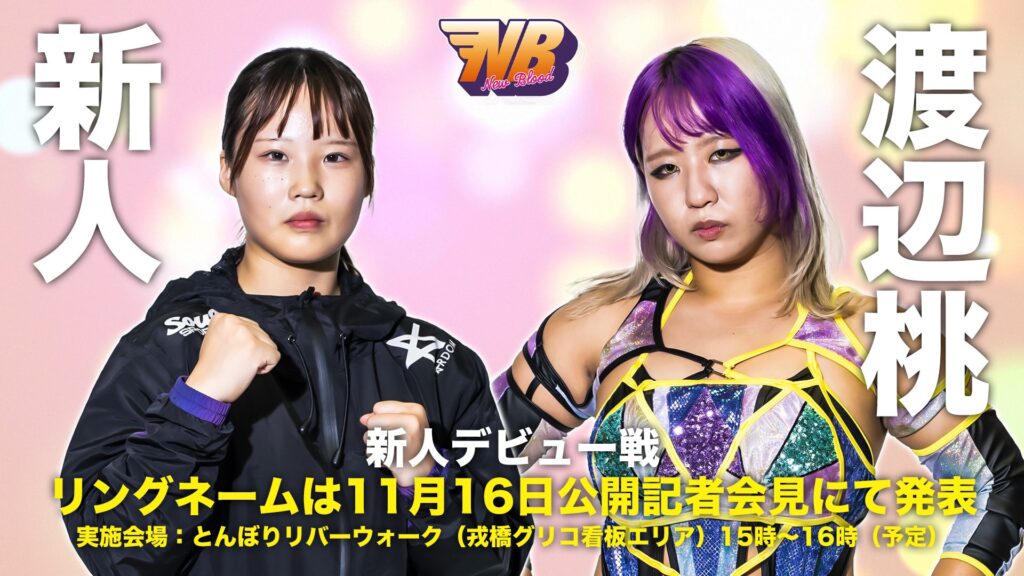 New Blood returned with the first edition from the west of Japan with eight matches on the card that got streamed live for free on YouTube. The show featured the debut of the 18-year-old Rookie YUZUKI against Oedo Tai's Momo Watanabe, as well as ZONES & Chi Chi making their first appearances inside a STARDOM ring, and Rina defending her Future Of Stardom Championship in the main event against HANAKO.

YUZUKI put on a great performance in her debut match against Watanabe. While looking nervous during her entrance, the moment the bell rang, she was focused and looked great. Aside from the highlights on offense in this match, her selling & bumping is great. She knows how to wrestle & is competent in the ring. While she came short, she proved why she is ready to debut in one of the better STARDOM debut matches in recent memory. Chi Chi and ZONES showed out in their respective matches against Miyu Amasaki and Ami Sourei, and proved why they are two of the best prospects in Joshi Wrestling right now. Hanan and Mei Seira battled in one of the best matches of the entire New Blood series to a time-limit draw, and Momoka & Lady had a really fun match, with both celebrating their birthday today.

In the main event. Rina defeated HANAKO to retain the Future Of Stardom Championship. HANAKO debuted a new gear for her first singles title match in her career in her home region of Kansai. They had one of the best Future Title matches in recent memory with HANAKO performing well, but Rina got the win to retain for the fourth time.
Full Results of the shows are below:
STARDOM NEW BLOOD West 1 Results (11/17/23)
Momo Watanabe def. YUZUKI
Saya Iida def. Mai Sakurai
Suzu Suzuki def. Yuna Mizumori
Ami Sourei def. ZONES
Hanan vs. Mei Seira ends in a 15-minute Time Limit Draw
Momoka Hanazono def. Lady C
Miyu Amasaki def. Chi Chi
Rina (c) def. HANAKO to retain the Future Of Stardom Championship