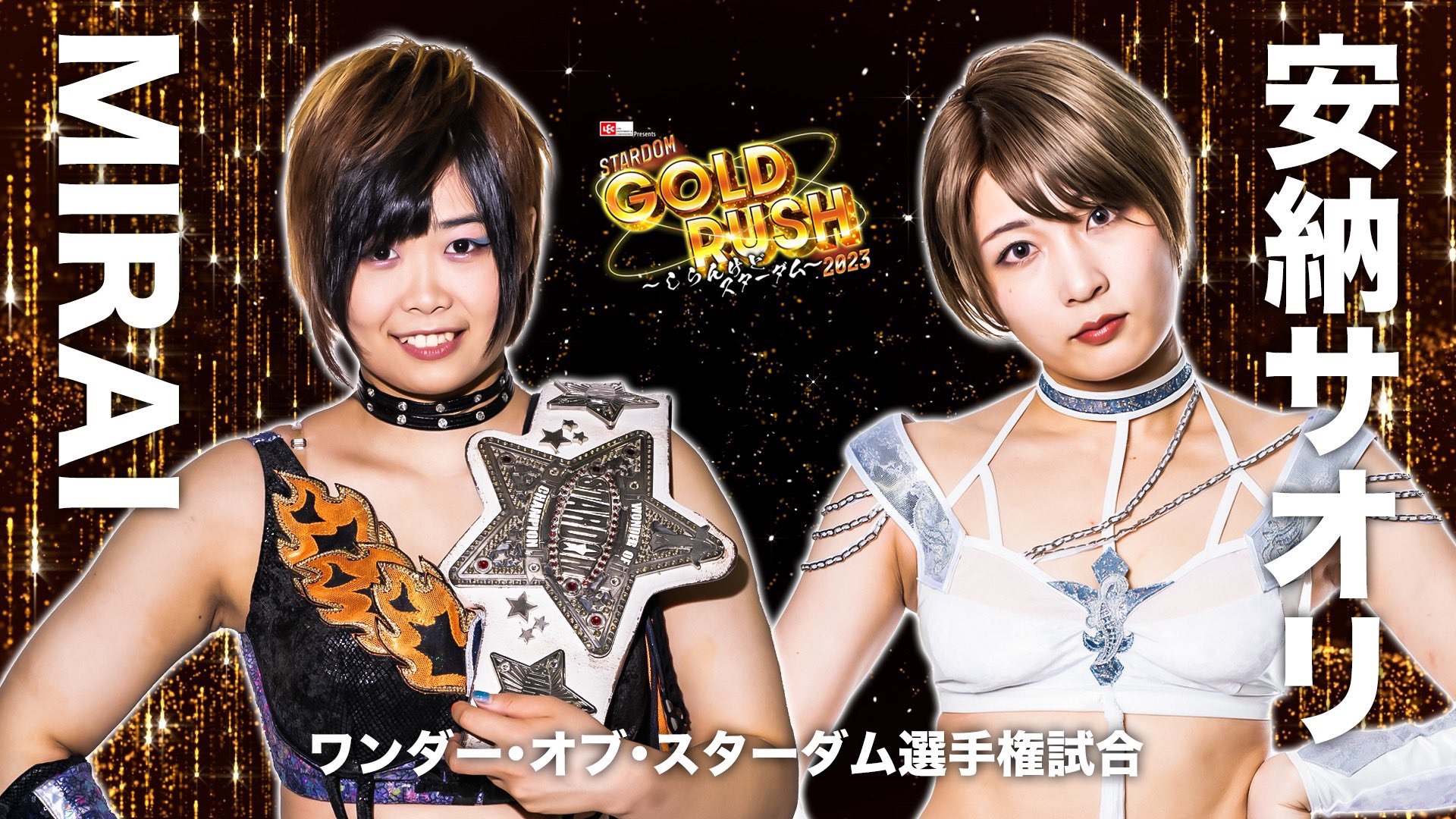 The road to Queendom continues, as STARDOM held their annual major Osaka Show in the EDION Arena today with eight matches, including Starlight Kid's return from an ankle injury, the High-Speed and Wonder Of Stardom Championship being defended, and a one-night Moneyball Tournament with the final being Tables, Ladders, and Chairs match.

The focus of this show was on the Moneyball tournament, with Donna del Mondo & STARS both respectively winning their first-round match, and clashing in the main event in a special TLC match including "Power-Ups". Giulia changed the match to be for the Artist Of Stardom Championships, with the STARS trio accepting it. Thekla decided the match for her team by hanging up the Moneyball and challenged Mei Seira for the High-Speed Championship.

Mei Seira retained her High-Speed Championship against Momoka Hanazono in a fun match, with the old high-speed rules being in play (15 minute time-limit, 10 count on the outside). Starlight Kid made her return to wrestling in a great three-way match against AZM and Suzu Suzuki but was defeated by her rival AZM, who then called out Giulia to challenge her for the NJPW Strong Women's Championship. Syuri defeated the Scandinavian Hurricane (Aliss Ink) in a good UWF match to continue her run as an undefeated UWF Wrestler in STARDOM. It was announced backstage, that Ink is continuing to stay in STARDOM, and will work the upcoming tours. In the semi-main event, Saori Anou & MIRAI battled to a 30-minute time-limit-draw over the Wonder of Stardom Championship. The match started off slow, but developed into a great match, with many near falls where it looked like both won the match several times. This is the match to watch on this show.
Full Results of the shows are below:
STARDOM Gold Rush 2023 Results (11/18/23)
Billiken Death def. Miyu Amasaki and Lady C and Yuna Mizumori and Maika and Mina Shirakawa and Megan Bayne in a Battle Royal
STARS (Hanan, Hazuki & Saya Iida) def. God's Eye (Ami Sourei & Konami) & HANAKO
Donna del Mondo (Giulia, Thekla & Mai Sakurai) def. Oedo Tai (Natsuko Tora, Ruaka & Momo Watanabe)
Mei Seira def. Momoka Hanazono to retain the High-Speed Championship
AZM def. Suzu Suzuki and Starlight Kid
Syuri def. Scandinavian Hurricane (Aliss Ink)
MIRAI (c) vs. Saori Anou ends in a 30-minute Time Limit Draw. Due to that, MIRAI retains her Wonder Of Stardom Championship.
Donna del Mondo (Giulia, Thekla & Mai Sakurai) def. STARS (Hanan, Hazuki & Saya Iida) to retain the Artist Of Stardom Championship