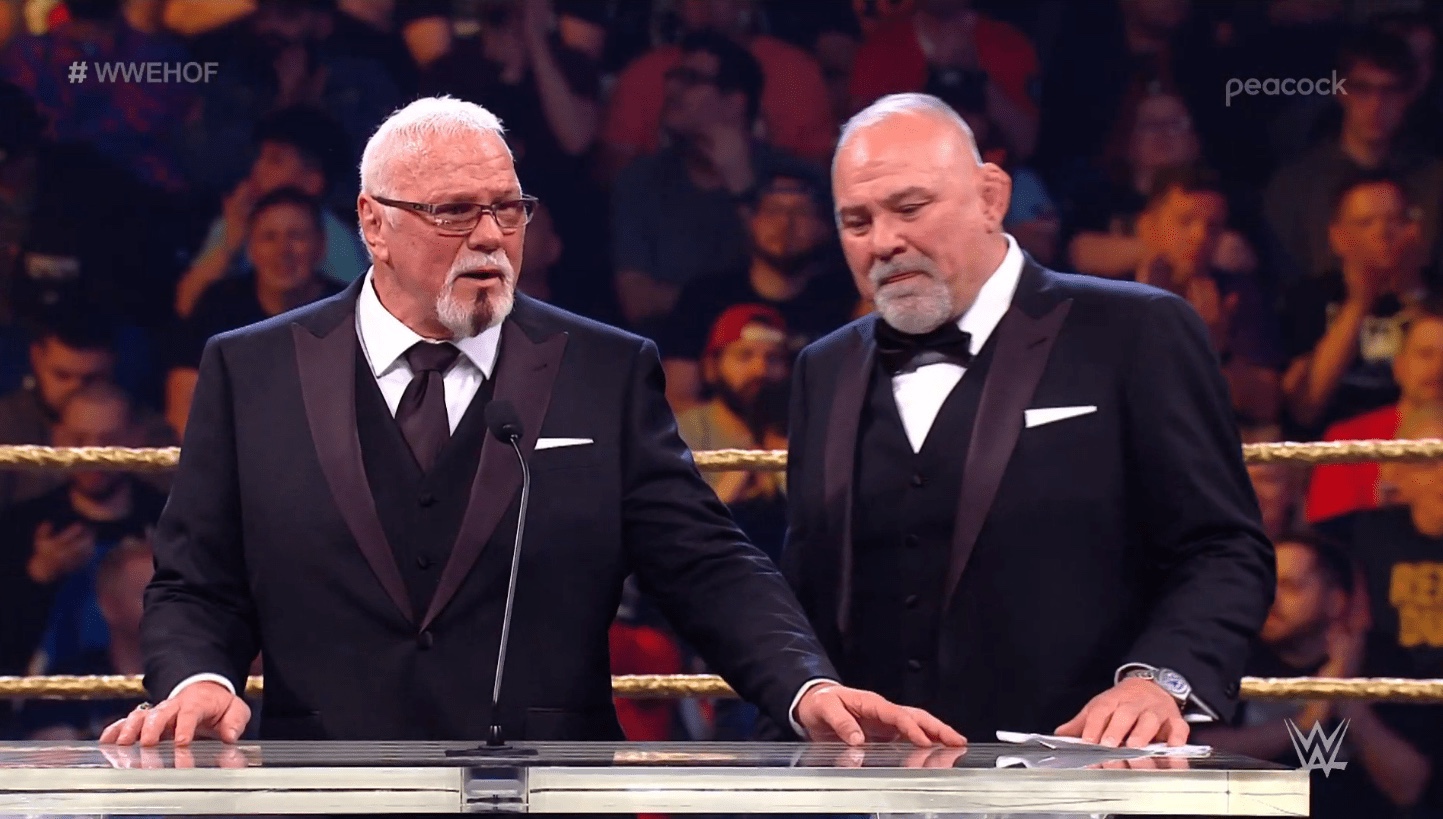 The Steiner Brothers are one of the greatest tag teams of all time, and got their long-awaited induction into the WWE Hall of Fame this year. The 2-time IWGP tag team champions were joined by the Undertaker, Vader and Queen Sharmell to complete a star-studded lineup for the 2022 Hall of Fame ceremony at the American Airlines Center in Dallas, Texas
Scott Steiner has had issues with WWE in the past but much to the delight of the wrestling fraternity, any ill-feelings seem to be buried now. The Steiner Brothers won the WWF Tag Team Championship twice and the NWA/WCW Tag Team Championship a whopping seven times, further illutrating why their induction was highly deserved. Rick's son Bron Breakker inducted the duo, making the moment even more special.
On a Highspots Wrestling Network 'Sign-It-Live' stream, Rick Steiner reflected on his induction and described the entire experience as an 'awesome' one.
"For me, being there [WrestleMania 38 week], it was a red carpet. It was a pretty great time and to experience it all with my family and then have my son [Bron Breakker] introduce both of us, I mean, you know, not many parents or fathers get to — it was just an awesome moment for me and to do it with my brother and finally get recognized for all those years of banging and bouncing, hitting and kicking and all that, wear and tear on the bodies and now to actually be recognized and be in that elite group of guys and walk down there and just be a part of that whole WrestleMania thing, it was awesome… For me, it was unbelievable, you know?"

– Rick Steiner
Scott Steiner had a few words about Ric Flair's impending return to wrestling. He stated that he would destroy the Nature Boy in the ring as everyone loved to watch him get beaten up.
"He [Ric Flair] ain't no old friend of mine. I would kill him [in the ring]. I'd destroy him. Yeah, everybody wants to see him get beat up."

– Scott Steiner
So far, FTR and Rock N Roll Express have been confirmed to be a part of the match, while Ricky Steamboat reportedly turned down an offer to be involved. The Steiner Brothers, meanwhile, are scheduled to be at Starrcast in July.
H/T to POST Wrestling for the transcription