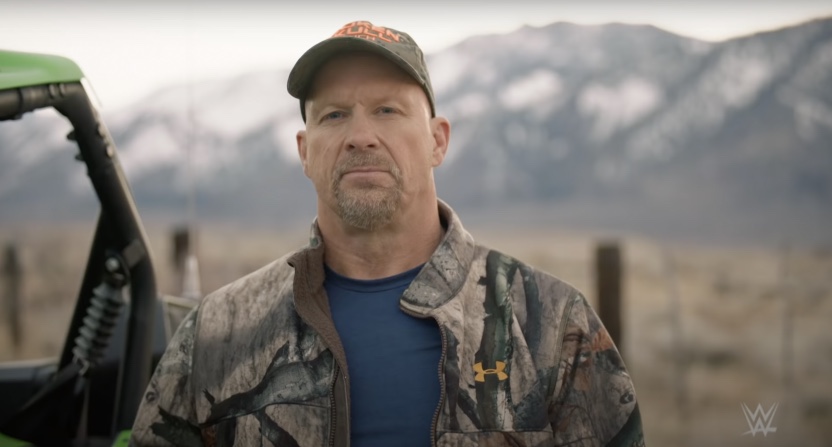 We have a bit of new information concerning the upcoming encounter between Kevin Owens and "Stone Cold" Steve Austin at WrestleMania. While the two may not have a full match announced; this confrontation may be more than Austin delivering a stunner and drinking a few "steveweisers".
With WWE's flagship event just around the corner, the wrestling community has been buzzing about the in-ring return of Steve Austin to the company he left 19 years ago. What was rumored to be a full match turned into an appearance on the "Kevin Owens Show". Leaving fans wondering what exactly the Texas Rattlesnake would do when he arrived in Arlington, Texas. However, on the Sunday Night's Main Event podcast, Dave Meltzer gave his insight into the situation, boasting of Austin's physical shape going into the event.
"He and I happen to have a mutual friend who just saw him and he told me he's in fantastic shape,

So I mean he might take his shirt off. There's gonna be a fight. There's gonna be a brawl, without a doubt. It's not just gonna be just a kick in the gut and stunner. He's training very hard so it's gonna be more than that."

– Dave Meltzer
While there is no official clarification as to how the two will interact once they finally meet in the ring during WrestleMania weekend. What was originally thought to be a full-blown match, then just a segment on the Kevin Owens show; could very well be a violent brawl between both Superstars. Time will only tell as both nights of WrestleMania take place on April 2nd and the 3rd respectively at the AT&T Stadium.
H/T to WrestlingNews.co for the transcription