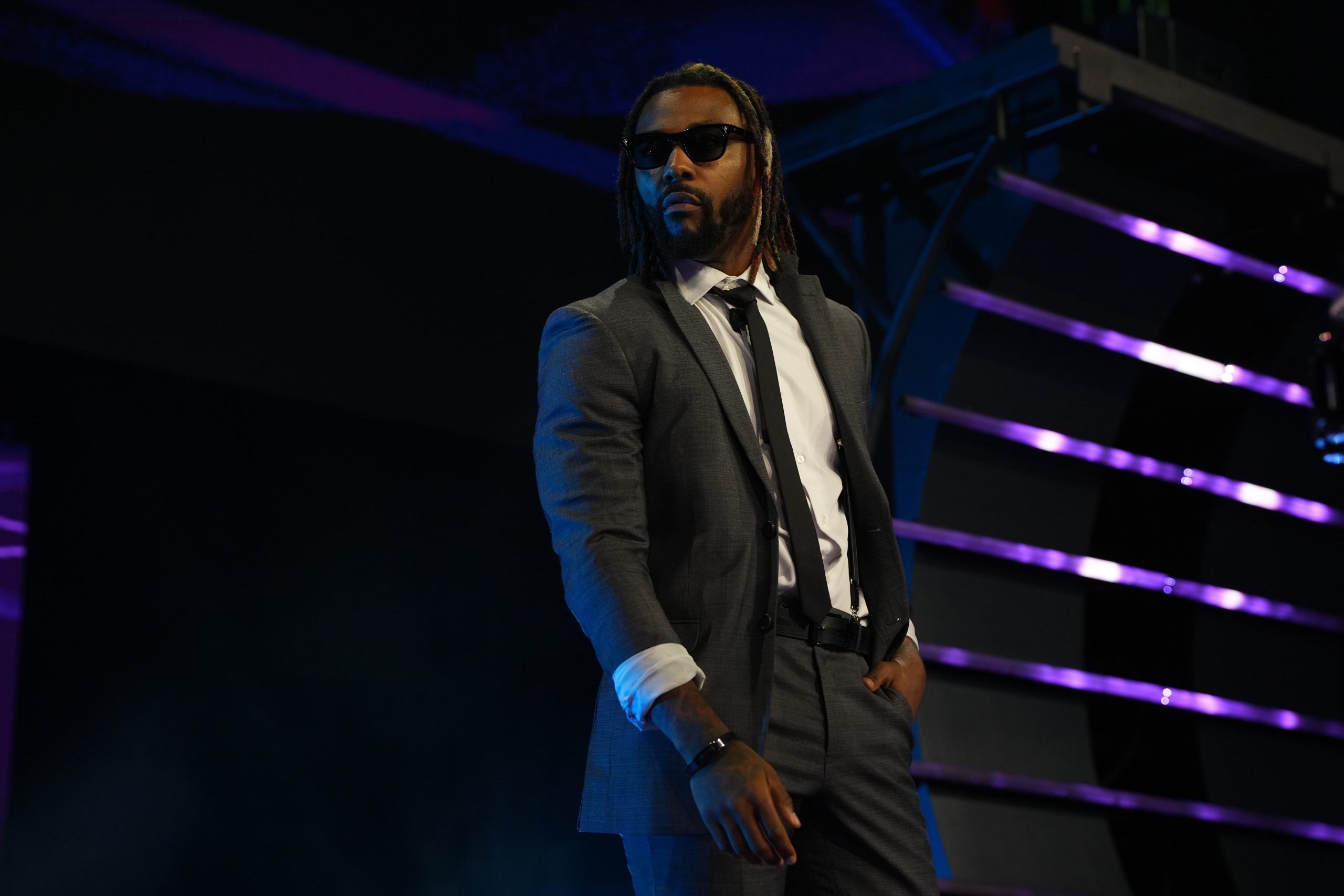 Swerve Strickland is one of the most charismatic wrestlers All Elite Wrestling have on their roster. AEW picked him up having been released from WWE where he'd been part of the popular 'HitRow' group which never really took off in WWE. Every performer is going to have high ambitions and Swerve is no different.
Currently, Strickland finds himself locked into a feud with Ricky Starks and has formed an unlikely alliance with Keith Lee in order to deal with the rivalry vs Team Taz as a whole. We've seen brawls and matches with various combinations of Team Taz (Starks and Powerhouse Hobbs) clashing with Lee and Swerve and, although the conflict hasn't yet finished, it's now clear what Swerve's future sims are in AEW. There is, of course, the option of a TNT title run but, during an interview with WhatCulture, Strickland's goals were set even higher.
"The World Championship, man, I want the top. TNT is great. But I'm always looking for more. That doesn't take anything away from the TNT Title. But like there's a lot of wolves around that thing right now.

-Swerve Strickland.
Of course a competitor would want to compete for the top title but when asked to explain his ambitions, Swerve gave an interesting and funny response.
"Also, what Sammy did with the title. I think I'm gonna go for the World Championship. I'm pretty sure Adam Page isn't doing anything like that. Yeah, that's the sanitized title, it looks like. So, Adam Page, man, I think he deserves more praise for what he's doing as champion right now. He's a brilliant, brilliant in-ring performer. A great human being, young, athletic, great looking guy, poise, charismatic. He brings so much to the title. He was there from day one. He helped build this company and it's beautiful to see him running with the championship. But with that being said, I want to take it from him,"

-Swerve Strickland
It should come as no surprise that someone with the confidence of Swerve would set their sights so highly. Strickland joked about the unsanitary nature of Guevara's actions with the TNT Championship and remains firmly focused on one day reaching the top of the mountain.
H/T to Fightful for the Transcription