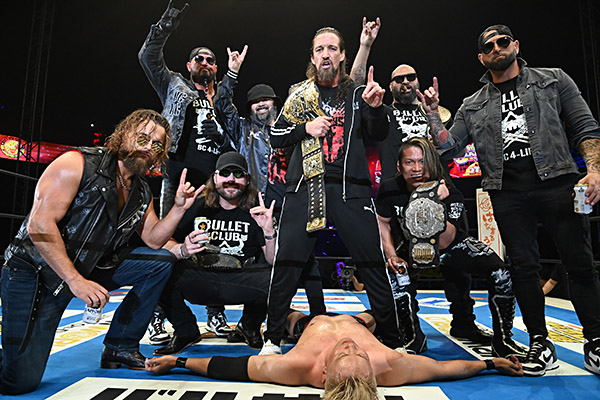 On the Wednesday 20th of April episode of AEW Dynamite, AEW & NJPW Presidents Tony Khan and Takami Ohbari were set to announce their ground-breaking joint pay-per view event "Forbidden Door", set for June 26th in Chicago Illinois' United Center, before the Undisputed Elite's Adam Cole cut the pair off, beating them to the punch and announcing the show himself. Cole went on to discuss his storied history in Japan, with the former NXT Champion once being a member of Bullet Club, before introducing the Pittsburgh crowd to "a very special friend" of his. That "special friend" turned out to be current Bullet Club leader, 'Switchblade' Jay White. White took little-to-no time putting himself over, once again claiming himself to be the sole reason NJPW & ROH sold out Maddison Square Garden in April of 2019, the last joint show New Japan took part in on American soil. The former IWGP Heavyweight Champion left the Petersen Events Center with a message regarding the "Forbidden Door" super show:

"Let me make this very clear. It's not about New Japan Pro Wrestling. It's not about AEW. No no no no no, this is about the Undisputed Elite, AND Bullet Club. Because it's still our era."

-Jay White
White often makes references to his 'era', and with BC's head honcho seemingly at the forefront of the upcoming AEW/NJPW event, there seems no better time than the present to dive into the career of the 'Switchblade', as well as to look ahead at what his "era" may hold.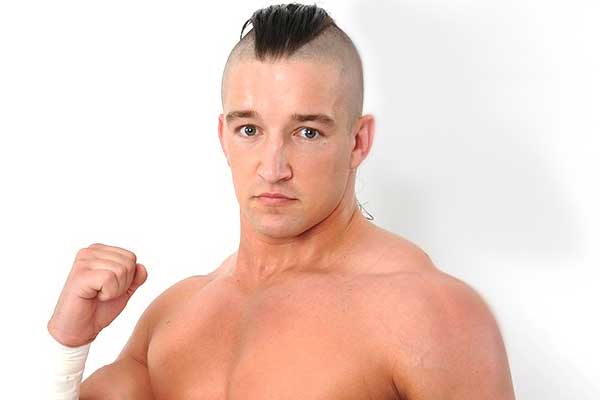 White's Bullet Club connections run deep, with the future leader of the faction meeting the founder of Bullet Club, Prince Devitt (WWE's Finn Balor), back in early 2014. Devitt handed White his card and told him to stay in touch. It wouldn't take long before fellow Bullet Club founder Bad Luck Fale contacted White, revealing that NJPW officials were ready to offer the New Zealander a place as a young lion in the dojo if he wanted it. Several months later, White met with Devitt, Fale, and Shinsuke Nakamura in London, officially accepting their offer before finalising his visa to leave for the NJPW Dojo. As is typical for New Japan's young lions, White lost all but eight of his matches in his debut year (2015), although a brief run of form would lead him to an IWGP Intercontinental Championship bout in March of 2016, where he was defeated by then-champion Kenny Omega, a key figure in White's future. White left Japan in the latter days of June in that year and would spend the next year and five months competing in America as part of Ring of Honor, as well as in the United Kingdom in Revolution Pro Wrestling. During his time in ROH, White formed the faction "Search and Destroy" alongside the Motor City Machine Guns, Jonathan Gresham, and Lio Rush, with his biggest opportunity as part of the promotion coming on June 6th, 2017, as he unsuccessfully challenged Christopher Daniels for the ROH World Championship. After months of cryptic teasers, White returned to NJPW on November 5th, 2017, at Power Struggle, revealing himself to be the mysterious "Switchblade". The White that had departed for America in 2016 was gone, and the man that returned was a dark, psychotic version of himself, intent on leaving a mark on New Japan Pro Wrestling. His initial attempt at entering NJPW's history books was unfortunately an unsuccessful one, as White fell to New Japan's Ace, Hiroshi Tanahashi, at Wrestle Kingdom 12 in an IWGP Intercontinental Title match. Jay White's next moves, however, would prove far more lucrative, and set 'Switchblade' on the path that he walks to this day.
On January 5th, just a day after Wrestle Kingdom 12, Kenny Omega introduced Jay White as the newest member of Bullet Club, believing White to be the key to resolving the inner turmoil within the faction. White seemingly accepted Omega's offer, putting on the Bullet Club shirt and embracing 'The Cleaner', but this alliance proved to be extremely short-lived. White's smile faded, and New Zealand native betrayed Omega, laying him out with a vicious Blade Runner. One day removed from his declination of Omega's offer, White officially joined Chaos, acknowledging the need for backup should he take the fight to Bullet Club. White's alignment with Chaos was a fruitful one, as he defeated Kenny Omega for the IWGP US Heavyweight Championship on January 28th, 2018, at New Beginning in Sapporo, becoming only the second champion in the title's history. He would go on to defend the title three times across his 160-day reign, defeating Hangman Page, David Finlay, and Punishment Martinez (WWE's Damian Priest), before losing the gold to Juice Robinson at the G1 Special in San Francisco. White's loss allowed him to focus on the G1 Climax that year, where he amassed a total of 12 points. This wasn't enough for White to win the tournament, although he would pick up valuable victories against Chaos leader Kazuchika Okada, as well as eventual winner, Hiroshi Tanahashi. This made White the only man to defeat 'The Ace' across the whole tournament, and this success seemingly lit a fire under White, who saw an opportunity arise that he was ready to take.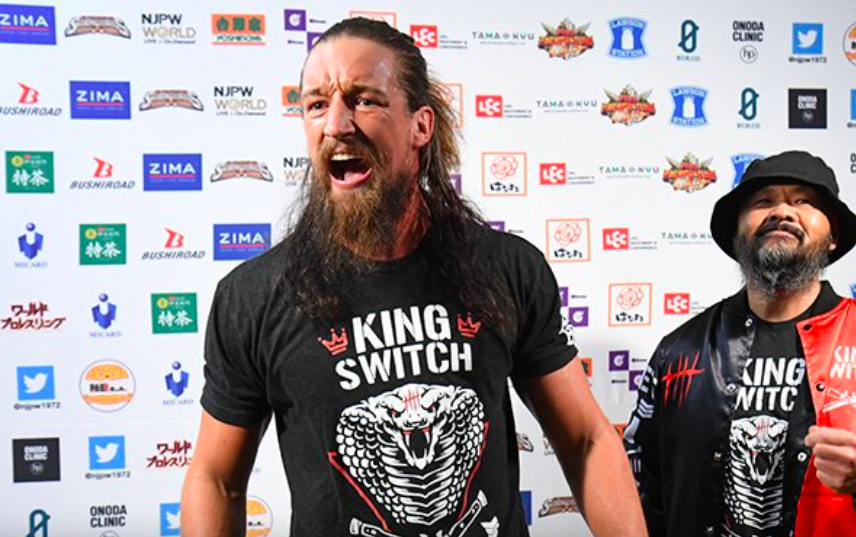 Later in the year, White attacked Tanahashi following his defence of his G1 briefcase, before also attacking 'The Rainmaker' Kazuchika Okada, turning his back on Chaos. It appeared as though Okada's long-time manager Gedo was about to make the save, before only further twisting the knife in Okada's back, attacking his former ally with a steel chair and aligning with White. This defection opened a new door for White, as on October 8th at King of Pro Wrestling, White and Gedo once again attacked Tanahashi following a defeat, prompting Okada to hit the ring in an attempt to save his iconic rival. This played directly into White's hands however, as Jado, another long-time ally of Okada, prevented the Chaos leader from attacking Gedo, before being joined by Bullet Club OGs in the ring. It soon became apparent that this was all a perfectly planned set up, as White, Gedo, and Jado all completed their defection from Chaos, officially joining Bullet Club. White immediately became the new leader of the stable, with Kenny Omega on his way out of the company to form AEW, and thus Bullet Club's 'Cutthroat Era' was officially underway. At Wrestle Kingdom 13 at the beginning of 2019, White delivered a statement victory over Kazuchika Okada, putting him first in line for a shot at Hiroshi Tanahashi's IWGP Heavyweight Championship. This opportunity came at The New Beginning in Osaka, where shockingly, White defeated Tanahashi to win his first world title. Whilst his title reign admittedly fell somewhat flat, ending after only 54 days to Kazuchika Okada, it was an indicator of White's ability to deliver on his promises, and it showed the world that White was to be a major player in the future of New Japan Pro Wrestling.
After an unsuccessful G1 Climax campaign in 2019, which saw White make the final before falling to Kota Ibushi, 'Switchblade' immediately set his sights on more gold. In the main event of Destruction in Kobe on September 22nd, White defeated Tetsuya Naito to win his first IWGP Intercontinental Title, setting himself up for yet another Wrestle Kingdom showcase. It would, however, prove to be another short-lived reign for White, as at Wrestle Kingdom 14 he lost his IWGP Intercontinental Championship back to the LIJ leader, Tetsuya Naito. Following lengthy absence due to the Covid-19 pandemic, during which White continued to fly the flag of Bullet Club on NJPW Strong in America, the BC leader returned to Japan for the 2020 G1 Climax. Yet again, White failed to capture the briefcase during the tournament, although he wasn't about to let this setback prevent him reaching a Tokyo Dome main event this year. At Power Struggle, White made history by defeating Kota Ibushi for his G1 challenge rights certificate, becoming the first to ever to do. Despite his best efforts, Wrestle Kingdom 15 proved once again to not be White's crowning moment, as Kota Ibushi, who had claimed both the IWGP Heavyweight & Intercontinental Championships the night before, defeated White to retain both titles. This was a critical low point for White, who after the bout delivered an astonishing promo, seemingly going through all five stages of grief before collapsing to the floor. White claimed that the loss brought him "as close to death as he had ever been", with the Bullet Club leader even expressing a desire to leave NJPW outright. It was here that the New Japan fans got their first taste of Jamie, not Jay White, but the man behind character, as for the first time since in his career the fans truly sympathised with him. White took the fall in a 10-man tag-team match the following night, before walking away from New Japan, seemingly done with the company.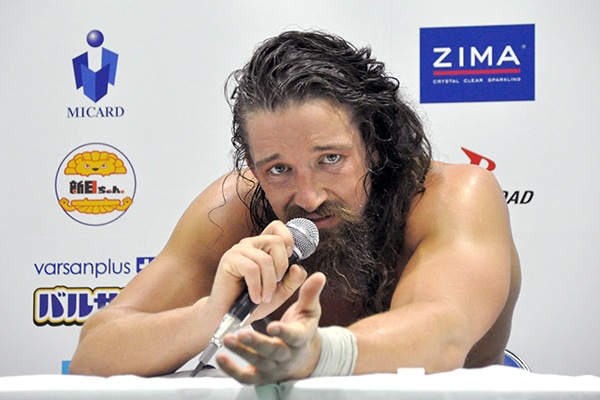 The rumour mill started churning, as the potential for White to follow into Prince Devitt's footsteps emerged in the form of a WWE debut at the Royal Rumble emerged. These rumours of course amounted to nothing, but it was another added layer of realism and believability to White's character arch, with many convinced that White had actually departed New Japan for good. Ultimately, White returned to NJPW, seemingly with a reinvigorated spirit and drive for success, as he attacked Tomohiro Ishii. White reaffirmed that it was still his era. White also indicated that we were about to see the "real" Bullet Club, admitting the need for change and evolution in order to remain at the top. White went on to defeat Ishii at Castle Attack in February, before setting his sights on the final piece of NJPW singles gold he was missing from his collection, the NEVER Openweight Championship. White promised to become the first Grand Slam champion in New Japan history, and as we've learned thus far with Jay White, he often makes good on his promises. White captured the gold from Hiroshi Tanahashi at Wrestling Dontaku 2021, going on to hold the title for 195 days, during which he declared himself "the REAL belt collector", a direct shot at then-AEW World Champion Kenny Omega, who alongside the Good Brothers & the Young Bucks had begun referring to themselves as 'Bullet Club'.
It was during mid-to-late 2021 that White settled in America whilst the Covid-19 pandemic continued to prevent talent entering Japan, becoming a prominent feature on NJPW Strong where his 'US of Jay' open challenge has continued to provide New Japan fans with countless phenomenal matches with the likes of 'Speedball' Mike Bailey, Christopher Daniels, and Shota Umino. Alongside this, White has also been a highlight of IMPACT's weekly television shows as of late, with the Bullet Club leader yet again making good on another of his promises by changing the Bullet Club landscape. White introduced exciting IMPACT prospect 'Dashing' Chris Bey into the fold in late July, becoming the first African American to join the infamous faction. White's next move in restructuring Bullet Club would be one of the most shocking betrayals in the stable's history, as he ejected BC OG Tama Tonga, as well as his GOD teammate Tanga Loa, from the group, replacing them with the Good Brothers, who White declared to be the greatest tag-team in Bullet Club history. White recently revealed on the Sessions with Renee Paquette that Tama Tonga in particular made things "difficult", due to his hatred for the Elite, whereas White claims to have no issues with the BC members of old.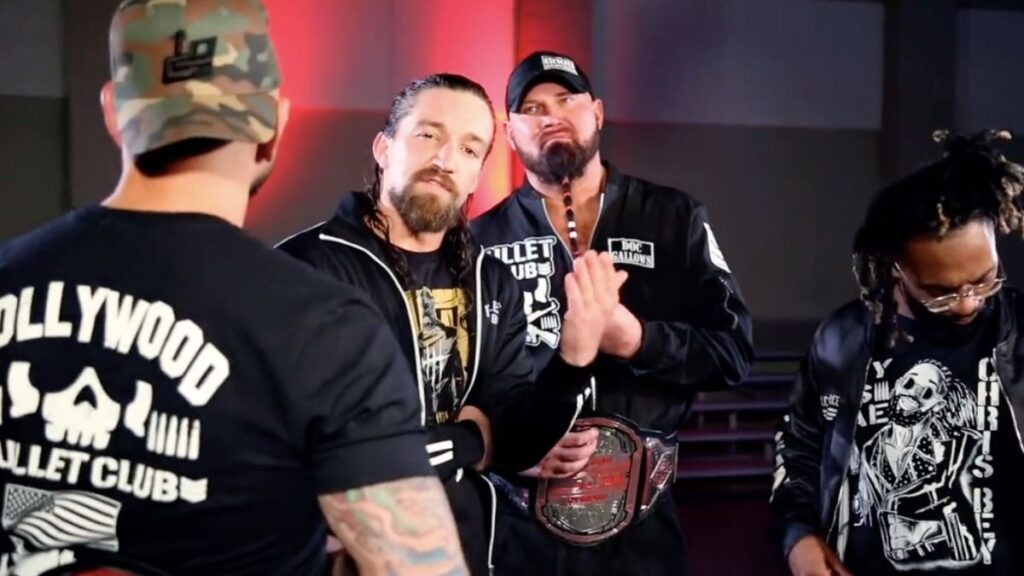 Looking at both the present and the future, White appears to have formed an alliance with the Undisputed Elite, as he recently assisted Adam Cole in his Owen Hart Cup qualifier against Tomohiro Ishii. The Undisputed Elite currently seem to be in somewhat of a transitional period, with Kenny Omega absent with injury, and Cole bringing ReDragon into the fold in order to bolster his position at the top, and thus White's involvement poses a number of questions for fans of both NJPW & AEW. Whilst White stated to Renee Paquette that he has no issues with Omega, it is worth noting his disdain for Omega's attempts at reclaiming his BC glory days whilst at the top of AEW, and his involvement coming at a time in which 'The Cleaner' is absent can surely be no coincidence when considering the cunning nature of White. What White's plans are for The Undisputed Elite's alliance with Bullet Club remains to be seen, but it is certain to be a major plotline heading into this Summer's "Forbidden Door" event. If Omega returns before the show, it could set up a titanic power struggle that would have huge ramifications for both stables, potentially creating the perfect storm for White to further his own agendas. Additionally, White also made his return to the Land of the Rising Sun at Wrestling Dontaku on May 1st, staking his claim for the IWGP World Heavyweight Championship by attacking Kazuchika Okada. The final image of the show was one of a united Bullet Club under "The Catalyst of Professional Wrestling" Jay White, with new member Juice Robinson and a host of new championships to add to their collection. One thing is for sure, where Jay White goes, drama follows, and he's undeniably one to keep your eyes on as the relationship between NJPW & AEW progresses. His 'Era' isn't over yet, in fact, it may be only just getting started.