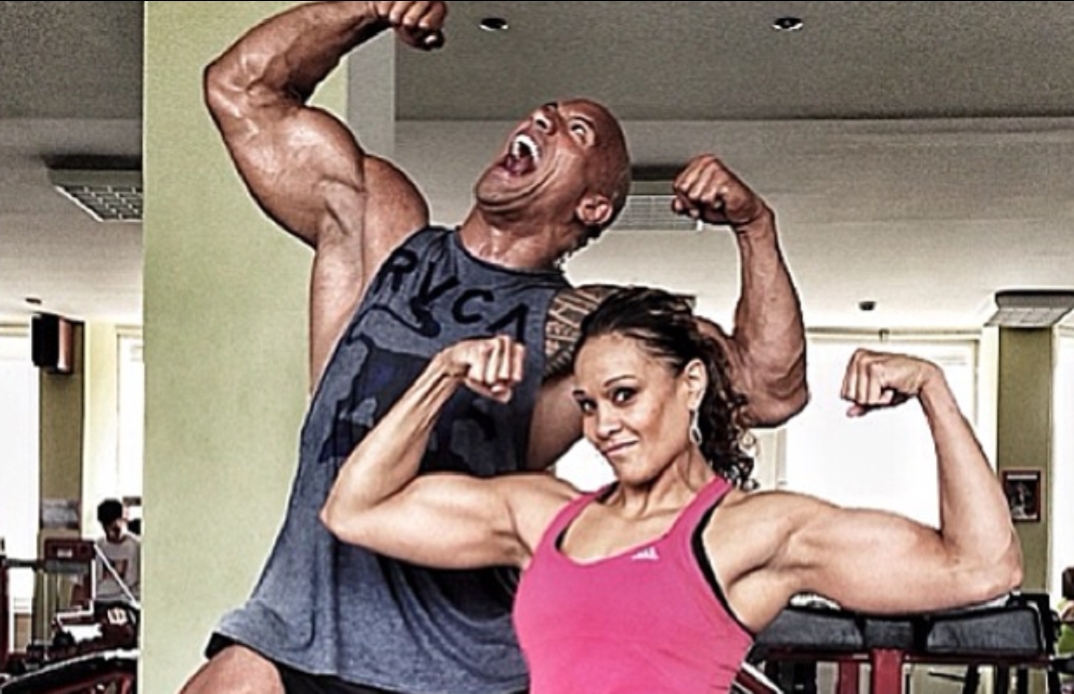 With WrestleMania 39 fast approaching, this year's main event appears set in stone, as Royal Rumble winner Cody Rhodes is scheduled to take on Roman Reigns for the Undisputed WWE Universal Championship. Prior to this being confirmed, however, one prevalent rumour was that WWE Hall of Famer The Rock would be the one to take on Reigns, playing off of their family ties, although this ultimately wasn't the case.
Head of Talent Relations Triple H recently stated that the door is always open for Dwayne 'The Rock' Johnson to return to WWE, and it now appears as though his family are hopeful that will be the case soon, as revealed by Tamina speaking to Insider.
"All of us, including his mama, want him to come back. I feel like everybody wants him to return. It's what you were made to do, and born to do. Wrestling is a love. Dwayne's a huge mentor, you know, because when I first started, it was because of him. He's a huge example. The way he is in interviews, that's really him — he's really that funny person. He's that loving man, that husband, and he is that father. Like, his girls are crazy about their dad. You see him as a character, you see him as a superstar at WWE. It's all these different things, but he's an entrepreneur. He could probably become the next president for crying out loud, and I'm proud of him. You can never repay anybody back for any of that for the kind of love that they show you."

-Tamina
Tamina and The Rock are both members of the Anoa'i Family, with the pair being cousins. Fellow members of the family include Roman Reigns, The Usos, and Solo Sikoa, all of whom currently fly the flag for the family as members of The Bloodline.
As always, we'll aim to provide any further updates on the prospect of The Rock returning to WWE as soon as we hear more.