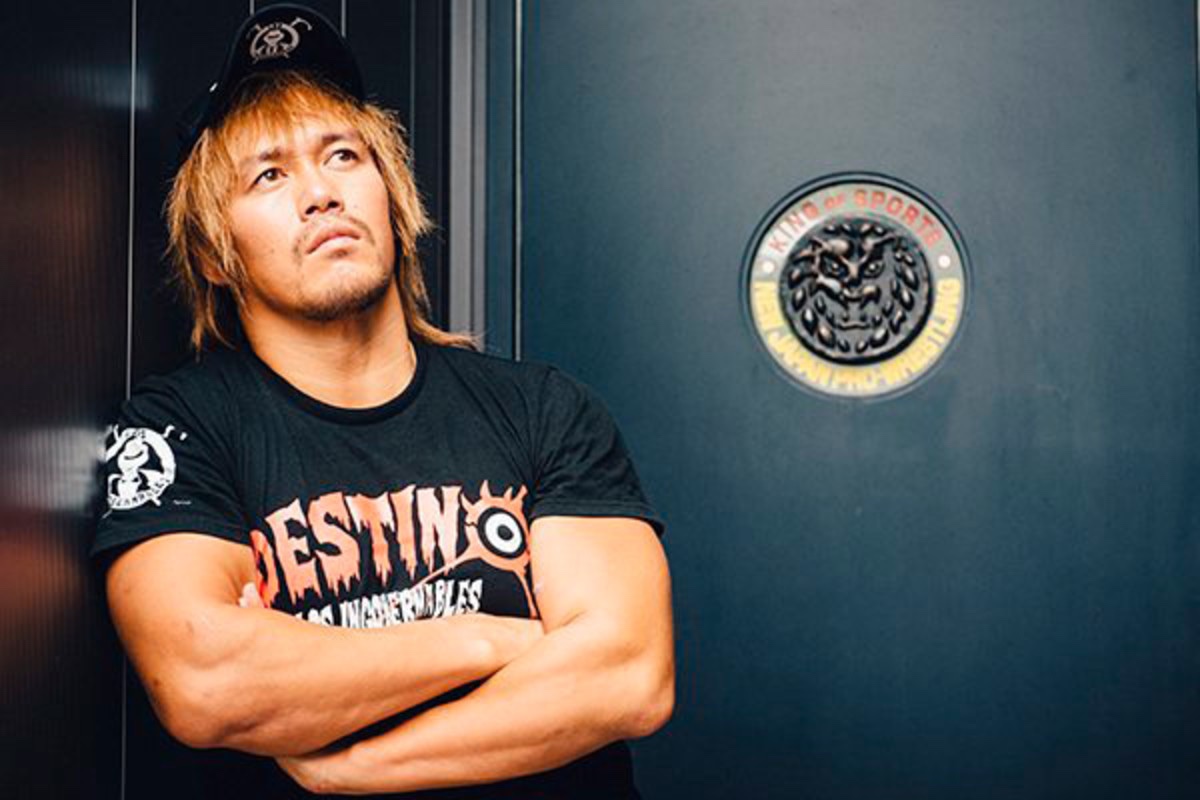 This Sunday, one man stands between Tetsuya Naito and what he believes to be his rightful place as the IWGP Heavyweight Champion, that man is Kazuchika Okada. The two will face off for the companies top prize at Wrestling Dontaku this weekend.
The AEW/NJPW crossover show 'Forbidden Door', was announced last week & many fans have fantasy booked potential dream matches for Naito, the three-time IWGP Heavyweight Champion.
Despite the possibility of Naito heading to Forbidden Door with the IWGP title around his waist, he has revealed to Sports Illustrated he has no clear intentions to call anyone out before this years super-show.
"There is no wrestler I want to call out. The reason is simple. Wrestlers in AEW will all gather and shout 'I want to wrestle Tetsuya Naito!' and 'I want to fight Los Ingobernables de Japon!' It isn't hard to see this happening. It won't take long before it does."

– Tetsuya Naito
Later in the very same interview, Tetsuya's brain was picked about the possibility of teaming with former Los Ingobernables member Andrade.
"Do people want that? Are they interested in me teaming with Andrade? Are they excited? My answer to that, of course, is, 'Tranquillo.'"

– Tetsuya Naito
Naito also mentioned the possibility of taking a hiatus from wrestling in Japan, mentioning his interest in showing the entire world what Los Ingobernables de Japon can bring to the wrestling landscape.
"I love New Japan Pro-Wrestling, so I don't want to take a break from the game. But if i ever go abroad, I want to go for a long time. I want to wrestle in the USA, Mexico, Canada, Costa Rica, Australia, United Kingdom, Ireland, Taiwan, Thailand, Singapore, Palau. I want to show Los Ingobernables de Japon to the world."

– Tetsuya Naito