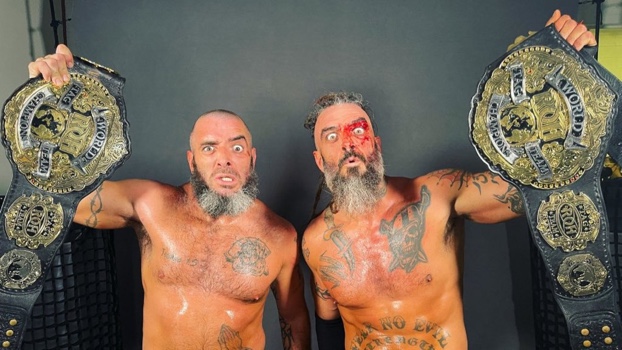 It looks like The Briscoes wont be All Elite any time soon.
Ever since ROH went on hiatus late last year, one of the first names fans wondered about was The Briscoes. The Briscoes are in a lot of peoples "best tag team of the generation" conversations so this comes as no surprise. Of course, AEW has been a company that fans have fantasy booked the Briscoes in.
However, it seems that The Briscoes in AEW wont be happening any time soon, according to a report from Fightful Select
"Fightful has been told that as of prior to the ROH sale, The Briscoes weren't planned to be signed by All Elite Wrestling."

– Fightful Select
The reason behind this stated in the report is that somebody of influence in WarnerMedia does not want The Briscoes in AEW, specifically due to Jay Briscoes homophobic tweets from 2013.
The report also added that they were told there was no imminent plans for FTR and The Briscoes to have a match in ROH, and that both Briscoes and FTR are open to the idea of facing each other,
Multiple promoters have indicated that they've wanted to book the match and were willing to pay significant money by indie standards to make it happen.