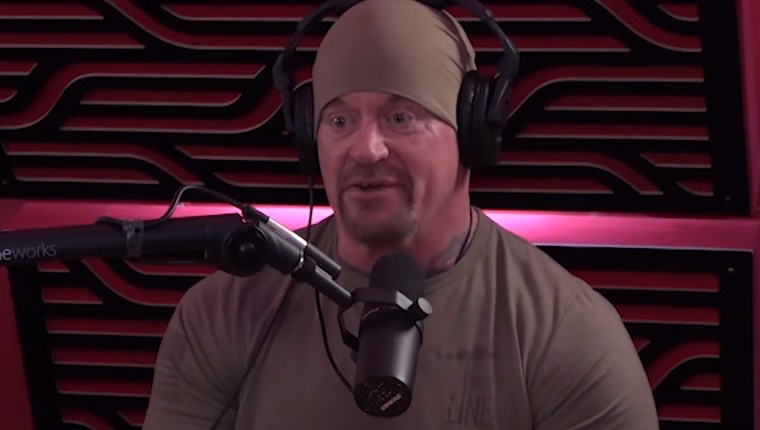 The Undertaker, one of the most well-respected in the pro wrestling industry. Former 6-time world champion in WWE, a man who once held a 21-0 record at Wrestlemania, and soon to be Hall of Famer after being announced to headline this years WWE Hall Of Fame Class.
The Undertaker last year shared controversial remarks about the new generation of pro wrestlers on the Joe Rogan Experience Podcast where he made comments such as calling the modern product a "little soft", and that "men were men" in his era.
It seems like 'The Phenom' hasn't changed his mind. During a recent interview with True Geordie, when asked about the current WWE roster, The Undertaker says that he feels like there is a level of grit missing from Today's product, amongst other things:
"I feel like there is a level of grit that is missing from today's product. I don't know that it's anybody's fault, we all aged out and that new group has come up.

When you watch Brock (Lesnar) wrestle, you're interested because you know, he's got this background not only as an amateur wrestler, professional wrestler, mixed martial artist. Brock doesn't do a bunch of crazy moves, Brock manhandles your ass. You get in there and you get thrown around and you get smashed. You know, and Roman (Reigns) has a little bit of that to him, and when he wants to Randy (Orton) has that to him when he wants to, but a lot of the younger talent, it's that, the evolution of that comic book era, the superhero era, and I think that's their motivation, and that's what their inspiration is, and they didn't have to come up and bust heads in bars and figure out how they were gonna eat and things like that."

– The Undertaker
It looks like The Undertaker continues to go hard at the new generation of wrestlers and doesn't appreciate the ones who are motivated by superheroes and comic books as much as the guys back when he was coming up.
H/T to WrestleTalk for the transcription