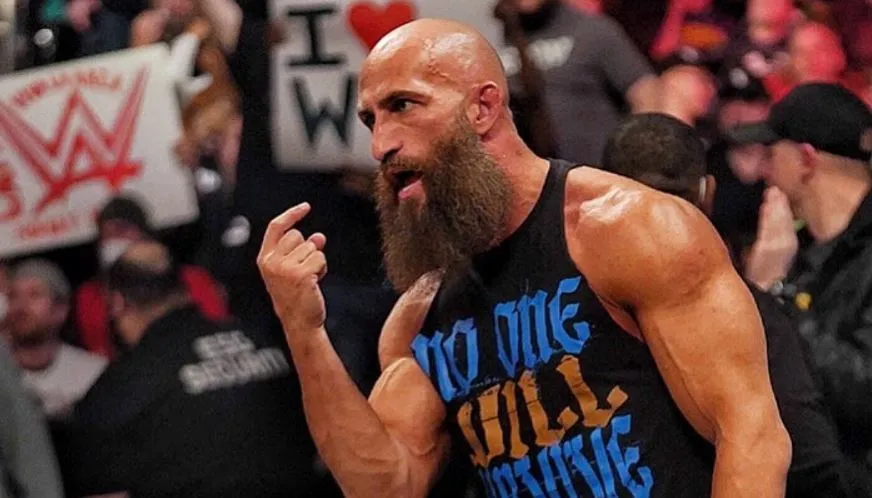 Tommaso Ciampa officially made his move to the Raw roster last night, as first reported earlier in the day by PWInsider.
Ciampa was introduced in a backstage segment, being interrupted by Ezekial (who may or may not be Elias), before Kevin Owens confronted the pair regarding the identity of 'Elias' younger brother'.
Speaking to Alistair McGeorge of Metro, Ciampa stated that he isn't hard to please when it comes to creative plans, admitting that he isn't opposed to comedy segments.
"Creatively, I'm not very hard to please in the sense that I just view it as, 'Give me five minutes and I'll make it the best five minutes I can,' whatever that means. Whatever I'm asked to do. If comedy is in my future, whatever it is, I don't know – I just look at it like, there's no ending to this. So, if I do comedy for a couple of months, it doesn't mean after that I can't go back and do something else I might enjoy. There's no ending,"

– Tommaso Ciampa
Ciampa continued, recalling his time spent in PWG where comedy matches were often the norm.
"I think my most famous times were probably made most famous by my times in PWG – stuff that I kinda did around the circuit and perfected. The thumb incident with Liger, the singing and doing slow motion wrestling. Those are things that I guess are in my past but they're things that I look back on so fondly. It's just the entertainment part of this business that I just love so much. It's what, to me, pro wrestling is. There's no definition of it, right? When you can do all those things and have crowds that are singing along to I Believe I Can Fly, and going in slow-mo, reacting to pretend grenades – it's awesome,"

Tommaso Ciampa
Fightful Select first reported earlier this month that Ciampa was one of the names pitched for Edge and Damian Priest's new Brood-like stable, although it is yet to be seen whether these plans will come to fruition.
We look forward to seeing what the Blackheart of NXT gets up to on the main roster, and if it's anywhere near as good as his time on the black and gold brand, fans will have a lot to be excited about.