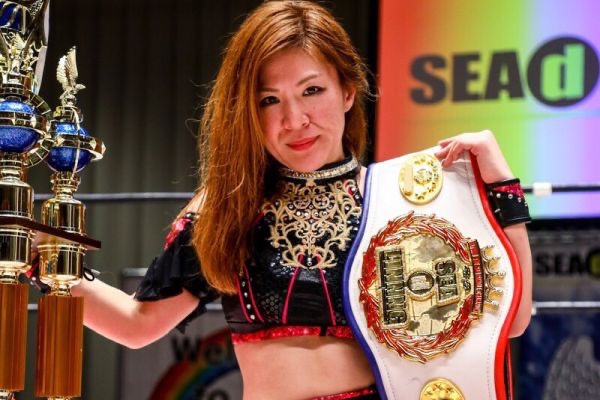 We now know that Tomoka Inaba and Arisa Nakajima will be part of the new Joshi promotion launching this Autumn.
Recently, PWInsider revealed that there are plans for a new Joshi company to launch this September, with their first show set to take place in New York. The first name who was said to be working closely with the project was the former All Japan Women's Wrestling legend Bull Nakano, who will reportedly be involved both behind the scenes and on-screen.
Until now, we didn't have any hints as to what the new company's active roster may look like, though, a new report from PWInsider has stated that the first two known signees are Tomoka Inaba and Arisa Nakajima.
The first names confirmed to be involved in the new Joshi Promotion in NYC, beyond Bull Nakano, who will be actively involved for it behind the scenes as well as featured in an "on camera role."

Arisa Nakajima
Tomoka Inaba

-PWInsider
Arisa Nakajima is the current Beyond the Sea Single Champion in Seadlinnng, while Inaba is a 20-year-old star, who recently dropped the Queen of JTO Championship to Yuu.
Interestingly, the report also notes that there has been talk of a former STARDOM wrestler coming out of retirement to join the new company, though, this is yet to be confirmed.
As always, we'll aim to provide any further updates on the new Joshi company, launching this September, and its potential roster members as we hear more.