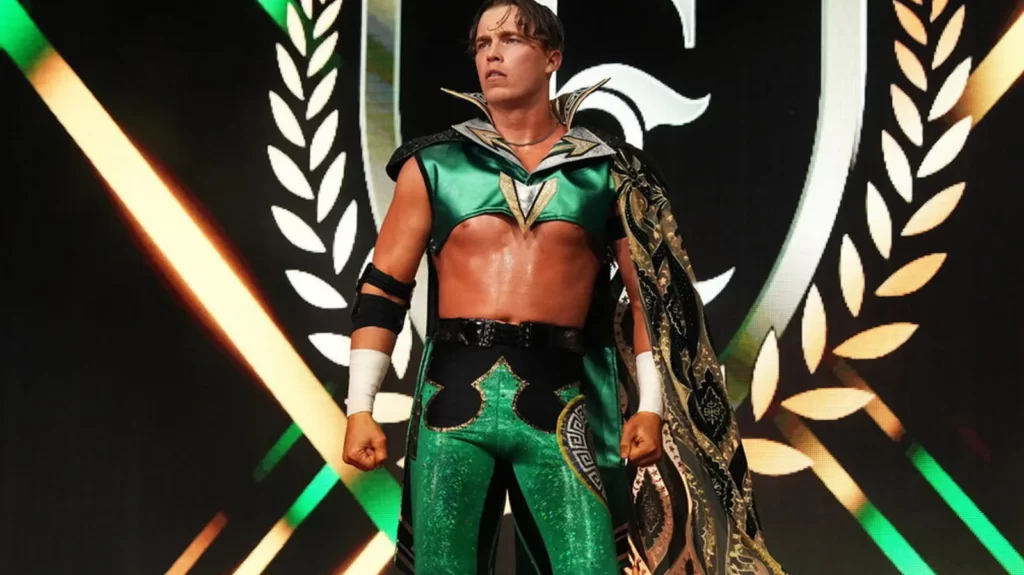 Throughout the past few years, Aussie Open, the team comprised of Kyle Fletcher and Mark Davis have climbed their way to the top of many lists of best tag teams in the world of pro wrestling through their time spent in New Japan Pro Wrestling.
Before Forbidden Door, All Elite Wrestling's joint show with NJPW, Aussie Open would make numerous appearances in AEW alongside their United Empire leader, Will Ospreay. However, earlier in 2023 Davis and Fletcher would confirm that they were in fact free agents seeking additional bookings.
All Elite Wrestling announced that Aussie Open had put pen to paper and signed deals in May of this year. Kyle Fletcher was a recent guest on AEW's Unrestricted, where he would further elaborate on their decision to sign with AEW.
"The beginning of this year was very much like a 'let's assess where we are with everything, let's look at what is happening, and let's weigh our options.' We were pretty happy in Japan, but not to say too much, we wanted a contract. We wanted stability. We had been independent wrestlers for…I've been wrestling ten years, Davis has been wrestling longer than that, we've been independent wrestlers for that whole time. We've never had stability and that's what we wanted. We told New Japan this and it was very much a 'yes, but not now' type thing. Okay, whatever. We were doing the New Japan stuff, and that was a big goal of mine, to get there, and I love the style of wrestling there, I love the culture, I love immersing myself in the culture and exploring the country. It got to a point where it was like, if they're not going to give us that stability that we want and have asked for, let's see what else is going on. We work with Tony quite a lot, we worked with AEW, we really enjoyed the environment, the backstage environment, we really enjoyed the people and there are a lot of people on the roster that I would love to wrestle. That was a big thing,"

-Kyle Fletcher
To further elaborate on why they chose to sign with AEW, Fletcher stated that, as much as they wanted to move to the US in search of stability, they would also miss working in Japan. Therefore, the relationship which Tony Khan's company has with NJPW, allowing talent to come and go between promotions, meant that the duo of Aussie Open were happy going to All Elite Wrestling and leaving the door open to future matches in Japan.
"There is also the fact that there is still a New Japan relationship, that was also a big deal. The fact that AEW guys have been able to do New Japan stuff and because we already have that connection, it was very much, when we were in discussion, 'how do you feel about still doing New Japan stuff?' We spoke to both sides and they're like, 'of course, that's not an issue. That's still something you can do.' That was a big part of the decision. We love the environment in AEW, there is a lot of exciting matchups there and the nationwide TV exposure is a big deal as well. A lot of different thinking went into it, but very happy with the decision."

-Kyle Fletcher
Aussie Open will be officially reunited in the ring at ROH's Death Before Dishonor as Mark Davis makes his return to in-ring action after being out of action with an injury. The duo will challenge in a four way bout for the ROH Tag Team Titles at Death Before Dishonor.
H/T to Fightful for the transcription.