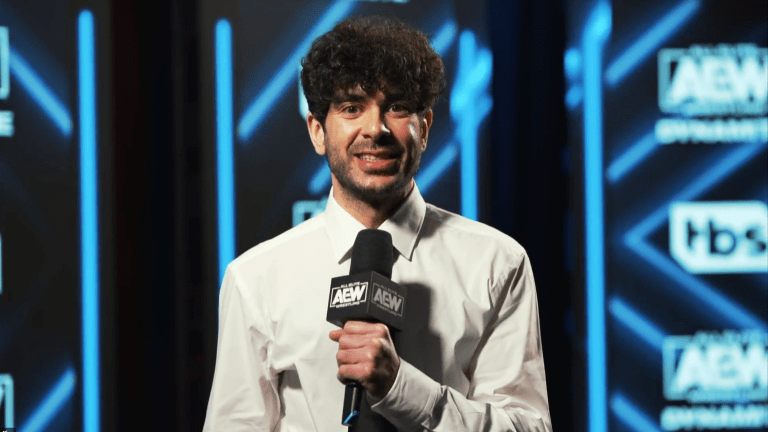 With AEW Collision fast approaching, Tony Khan discussed a possible AEW brand split.
On May 17, AEW and Warner Bros. Discovery announced that the premiere date of AEW's upcoming weekly television program, AEW Collision, will be on June 17. Fans have speculated about a possible roster split to prepare for the debut of a new show ever since the show's initial rumours. Tony Khan, the CEO of AEW, recently spoke on a potential roster split.
During an interview with Brandon Walker on Barstool Rasslin', Khan was questioned about whether or not AEW Collision would showcase any distinctive talent. He stated that certain performers will appear on certain shows, but he didn't give any concrete restrictions or demand that AEW will divide its roster.
"I am going to feature certain talent on certain shows, but I haven't drawn any hard lines or locked us into any kind of split of a roster. I think people are gonna be featured on certain shows, but I also think that gives us a great opportunity to showcase certain wrestlers on both Dynamite and Collision at certain times and certain stories that can cross the shows. I think the champions of AEW will be the champions on every show, and frankly, every promotion in the world. We're not shy about the AEW wrestlers going out and taking on the top stars, top competition from other companies,"

-Tony Khan
Continuing, Khan stated that the company's wrestlers weren't given enough time to be properly utilized during the three hours of television that were available, but the addition of AEW Collision provides a chance to do so more regularly than before.
"The roster we have is so strong, I believe we have so many great wrestlers, it's impossible to showcase them all in three hours of television. Now, it's a much better opportunity with five hours of television. Across five hours of television, we can really utilize the roster much more frequently and utilize our great wrestlers more than they've ever been used before, so I'm very excited,"

-Tony Khan
The highly anticipated debut episode of AEW Collision will feature CM Punk & FTR vs. Jay White, Juice Robinson & Samoa Joe as the recently announced main event.
As always, we'll aim to provide any further updates on AEW Collision and what the show will mean for the roster moving forward.
H/T to Fightful for the transcription.