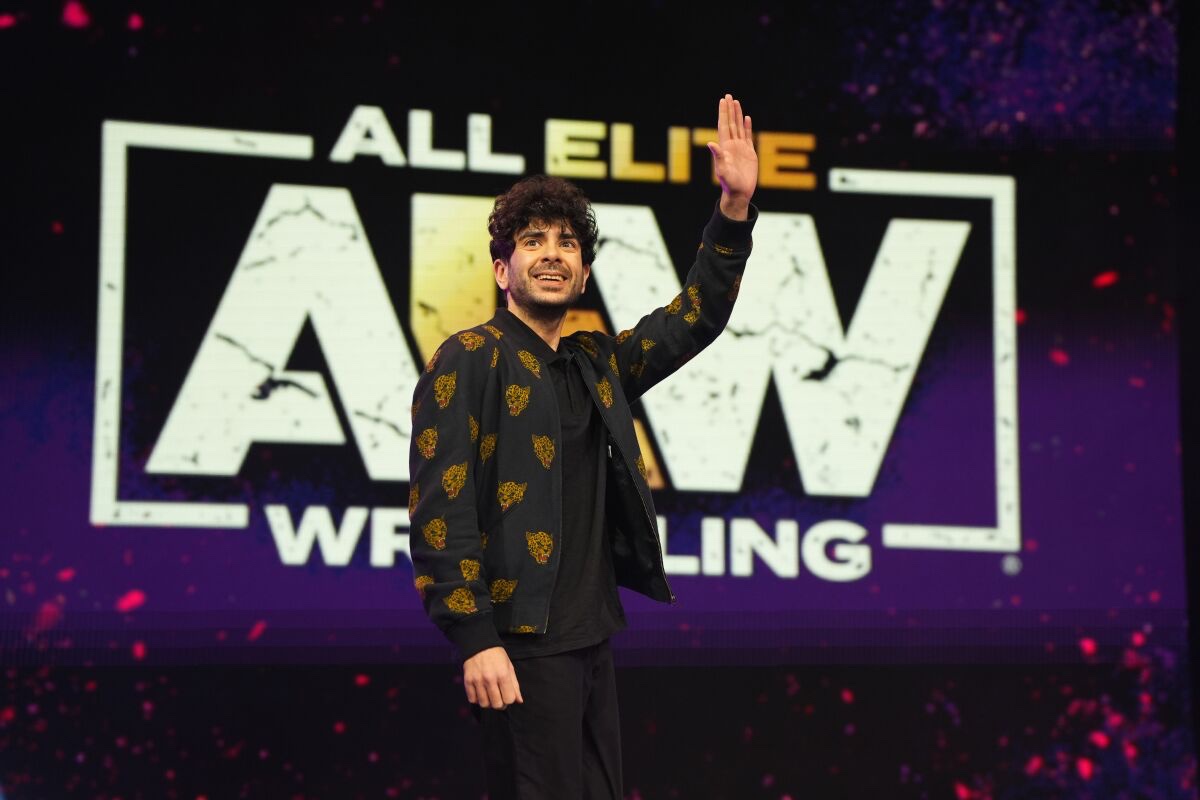 AEW is always looking to expand their horizons and hold shows in new locations. The company often announce a Dynamite in a city they haven't been previously been in, yet to this point, they haven't ventured across the pond to host a show in the United Kingdom.
Previously, the company revealed that this is something they were actively looking into and, given AEW owner Tony Khan's links with English football team Fulham FC, an eventual showcase in front of a British crowd seems to make complete sense.
When it was first highlighted, Tony Khan noted that he hoped that the show could take place in the summer of 2023 and now, while speaking with Joe Brophy of talkSPORT, Khan has said that news regarding the potential event isn't very far away at all.
"That announcement about AEW in London, it's coming very very soon. I don't want to say exactly when, but believe me, it'll be very, very soon. The fact is we're getting closer and closer on all of the details you mentioned (dates, venues etc). There are a lot of details to work out on such a major event as this, but all of the major details are coming into place. We're very close to having all of the information ready to announce so it's come together very quickly. People are going to be very excited when they hear about this,"

-Tony Khan
To continue, the AEW owner then emphasised how excited he is to finally cross over into the UK market. He even went as far as to suggest that coming to London would feel like home to him.
"It's going to be a really special event, I think it can be one of the greatest events in AEW's history, certainly befitting of our debut in London, which is a city that I love so much, it is so close to my heart. For everybody there, all the wrestling fans there. I cannot wait to do it, and it feels like coming home to me, so I'm very excited about it,"

-Tony Khan
With AEW being the home of many British stars such as Women's Champion Jamie Hayter, PAC and Saraya, many of the AEW locker room will surely be looking forward to the trip overseas as much as the fans.
As always, we'll aim to bring you the news of an AEW show in London as soon as we hear more.