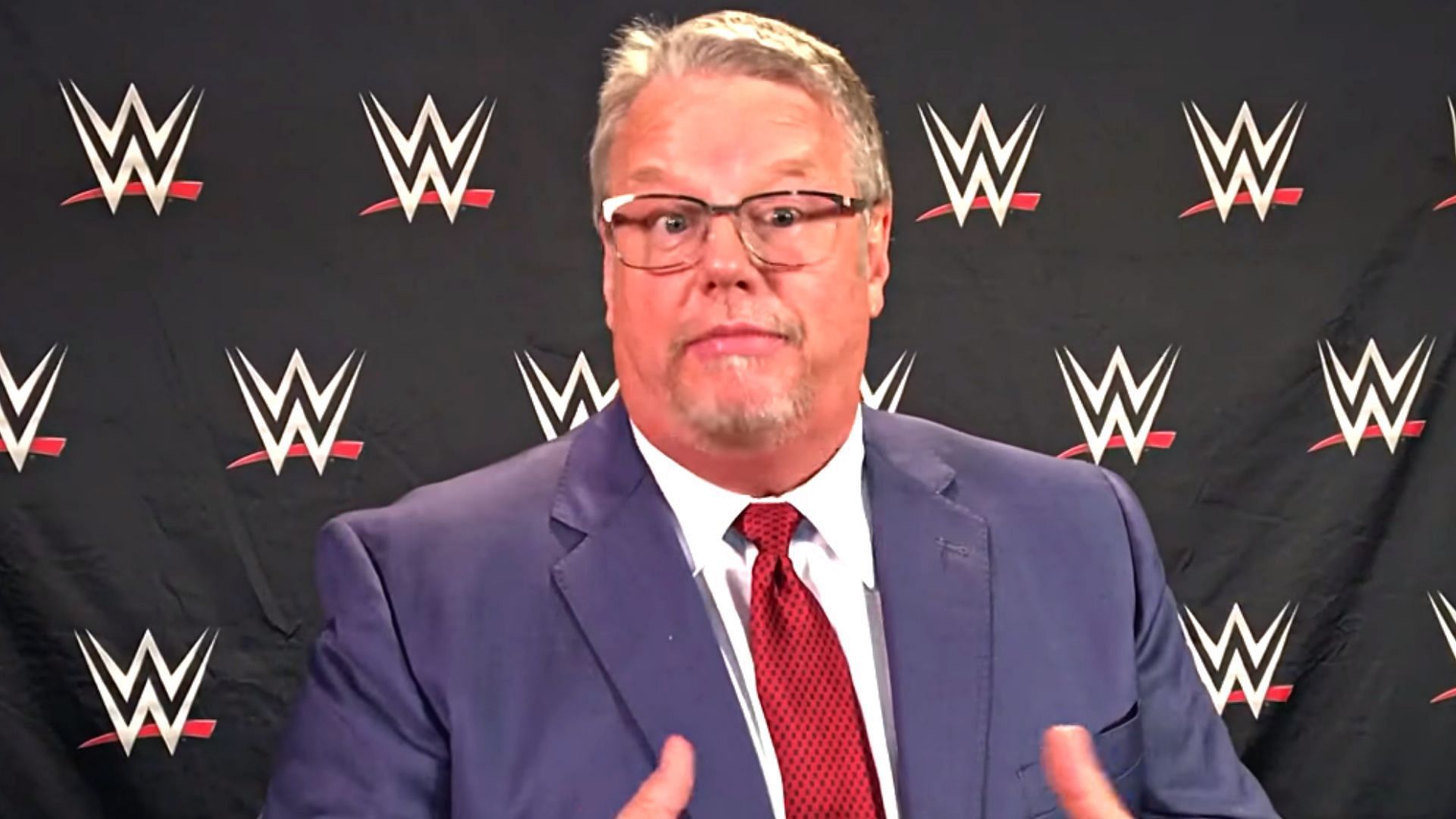 This past January saw Vince McMahon controversially return to WWE as the Executive Chairman following his retirement in the summer of last year amid an investigation into sexual misconduct claims and the use of company money to hide said claims. Several reports initially claimed that McMahon had only returned to oversee a sale of the company and that Triple H would remain in control of creative, however rumours have emerged lately that Vince has had a hand in several creative decisions in the build-up to WrestleMania 39.
Appearing recently on The Press Box, executive director Bruce Pritchard downplayed these rumours, stating that McMahon has remained solely focused on the corporate side of things since his return to the company.
"He hasn't yet. He made it to one TV and really had nothing to say other than, 'great show, thank you guys.' In that regard, he is busy working on the business end of things and has given us free rein on the creative end of things to handle it. I think we've done a pretty good job so far,"

-Bruce Pritchard
This Sunday will see Cody Rhodes challenge Roman Reigns for the Undisputed WWE Universal Championship in the main event of Night 2 of WrestleMania 39 in Los Angeles, California.
Pritchard was asked during his podcast appearance about when the idea for this year's WrestleMania main event came to fruition, revealing that the match was in the works from as early as August last year.
"I would say that getting to this place, where we are, started probably in August. We were really shooting for that and trying to make things work so that by the time we got to WrestleMania, we were looking at it in August,"

-Bruce Pritchard
He then noted that whilst it was easier to plan long-term decades ago, the end goal is still the primary focus when booking angles and feuds, pointing to the ongoing Bloodline storyline as an example of this long-term planning in effect.
"Even still today, we like to look at what is the end goal? Where do we want to be at the end of this story? What's the ending? And then work backward. When you look at the Bloodline story and integrating Sami Zayn and Kevin Owens and now Cody, it's very deep storytelling. There were so many hints and things along the way that when you look back at it, you go, 'Wow, I remember that. That meant this.' You start putting the pieces together,"

-Bruce Pritchard
Elsewhere on this weekend's WrestleMania 39 card, Rhea Ripley will challenge Charlotte Flair for the Smackdown Women's Championship, whilst Gunther is set to put his Intercontinental Championship on the line against both Drew McIntyre and Sheamus, amongst several other high-profile bouts.
As always, we'll aim to provide any further updates on Vince McMahon's status with WWE as soon as we hear more.
H/T to Fightful for the transcription.