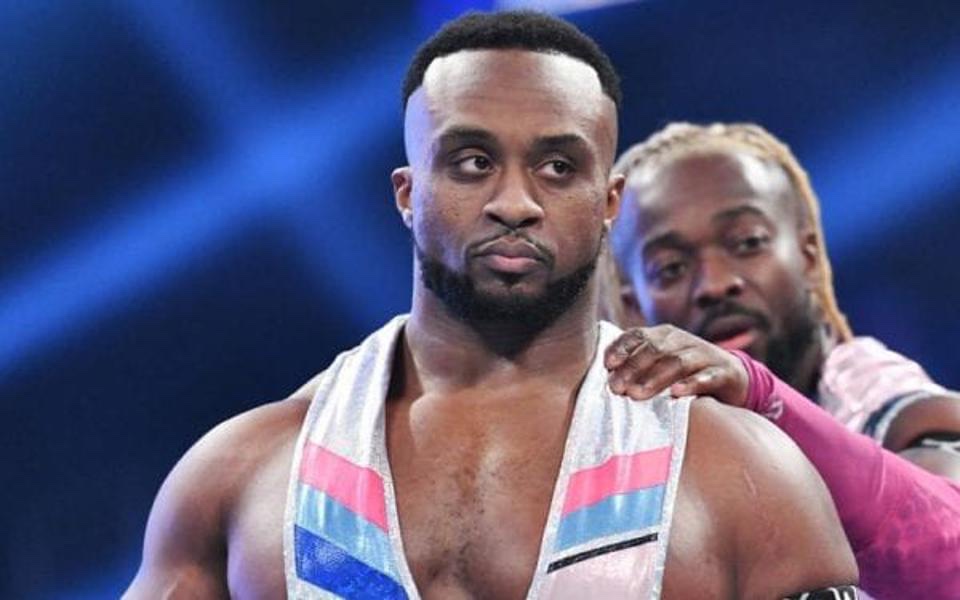 Just over a year ago, Big E unfortunately suffered a serious neck injury on Friday Night SmackDown. The damage happened as the New Day member landed awkwardly following a belly-to-belly suplex during the March 11 show last year. It went down as a fracture of his C1 vertebrae and C6 vertebrae, but, importantly, he didn't suffer any ligament or spinal cord damage.
Since then, Big E has been trying to help WWE in any way possible. He has been helping with the company's NIL program, where he helps the company look for college athletes who may be able to make the transition into pro wrestling. Though, of course, the question still remains over Big E's own personal in-ring future.
Speaking on Busted Open Radio, the former Intercontinental Champion has given an update on his condition, while revealing that he is yet to have his ch8eck up which is required to take place twelve months after the injury.
"Still haven't gotten the one-year check ups yet. We're actually going to do that when we get back home after WrestleMania. Early April, during that first week, we'll get another set of scans. Right now, the issue was, the thought was after three months I should be ready, but because of the nature of my fracture, I broke my C1 in two places, and it's a Jefferson fracture. Sometimes, unfortunately with that injury, thankfully there's no displacement, so we didn't need to have surgery and all the bones were still in place to hopefully heal together properly. It's healing fibrously, meaning it's connected enough that I can walk around and no one is concerned that I'm going to be in any pain or have any issues, but it's not ossifying yet, it's not turning completely into bone. To deal with the rigors of bumping and doing what we do on a nightly basis, you want to make sure your C1 is completely ossified, it's all bone, and it's in the best shape possible. The plan is to get more scans at the first week of April, have the doctors review them, and make a decision from there. Your C1 is an important bone and I want to make the best decision health-wise for myself. You don't want to rush. I've been in rehab for nine months, working on strength and range of motion and all of that has been great. That's where we're at right now. We'll get the scans and move on from there,"

-Big E
Many fans are eager to see the 37-year-old back in a WWE ring, though his health is obviously the most important factor at play in this situation. There have previously been rumours that Big E will appear on-screen during WrestleMania season with his New Day partners, however it's unclear whether this will go ahead due to a recent injury sustained by Kofi Kingston.
As always, we'll aim to update you on Big E and his future as soon as we hear more.
H/T to Fightful for the transcription.