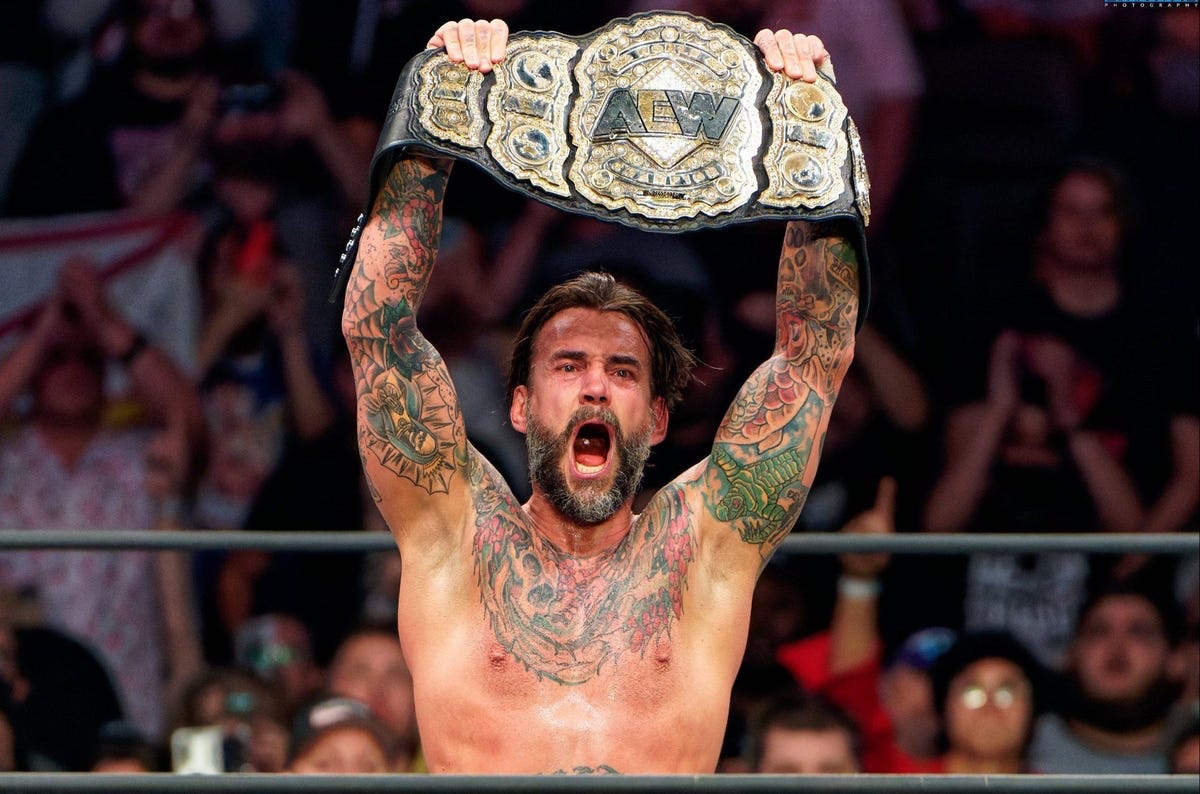 People in AEW were reportedly working on a reconciliation with CM Punk that Tony Khan had agreed to in principle.
With CM Punk reportedly close to, or already recovered from the injury he suffered at AEW All Out last year, speculation about when and if he will return to AEW started to pick up. This was then amplified by CM Punk taking to Instagram to post on his story responding to reports about his AEW feud with Jon Moxley.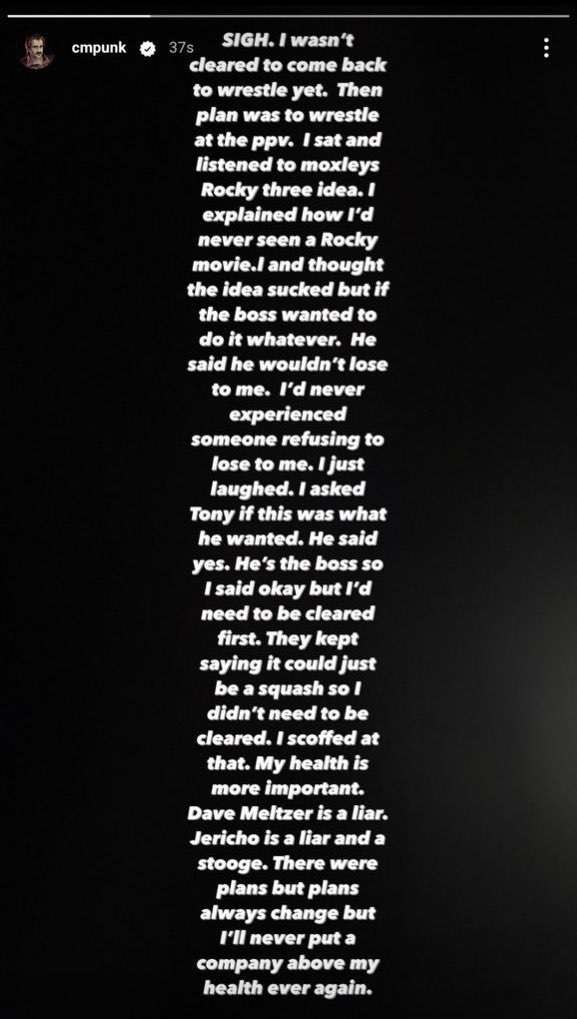 The post was almost immediately deleted but of course it did not take long for screenshots to start circulated around the internet. In the post, Punk seems to make digs at Jon Moxley & Tony Khan regarding the booking of the feud and allegedly being asked to work whilst not cleared, and also digs at Chris Jericho & the Wrestling Observers Dave Meltzer. This then lead to a lot of online discourse, Jericho response was a Matt Hardy "delete" GIF, Moxley was asked about it by his Wife Renee Paquette when he was on her podcast & he seemed very over any sort of politics or drama at this point.
This reportedly has all came at a very unfortunate time as the latest report in the Wrestling Observer Newsletter states that sides in AEW were actually working on a reconciliation that was at least "in principle agreed to":
"This came while sides were working on a reconciliation that was at least in principle agreed to, per the decision of Khan who wanted him back. That would also seem to be behind the story that broke of an attempt to book the United Center for All Out this year, rather than the NOW Arena. Where things stand at this moment are unknown. There are tons of complicated issues involved and differences of opinions on the subject."

– Dave Meltzer
The reaction to CM Punk's post also seemed to really not help his standing with any of his detractors in AEW in a time when you'd assume he should be trying to win any on the fence people in the company.
"There were those very negative about it even before the post and are more negative about it now. Even those in the camp of it's the right thing for business and we want the company to grow after this past week were less positive."

– Dave Meltzer
CM Punk was recently training with Dax Harwood & Cash Wheeler in LA amidst speculation of if he will return to AEW or not. FTR's Dax has always been very open about wanting CM Punk to come back and do business with sides that have problems with him, but whether that will come to fruition seems to a complex issue right now.