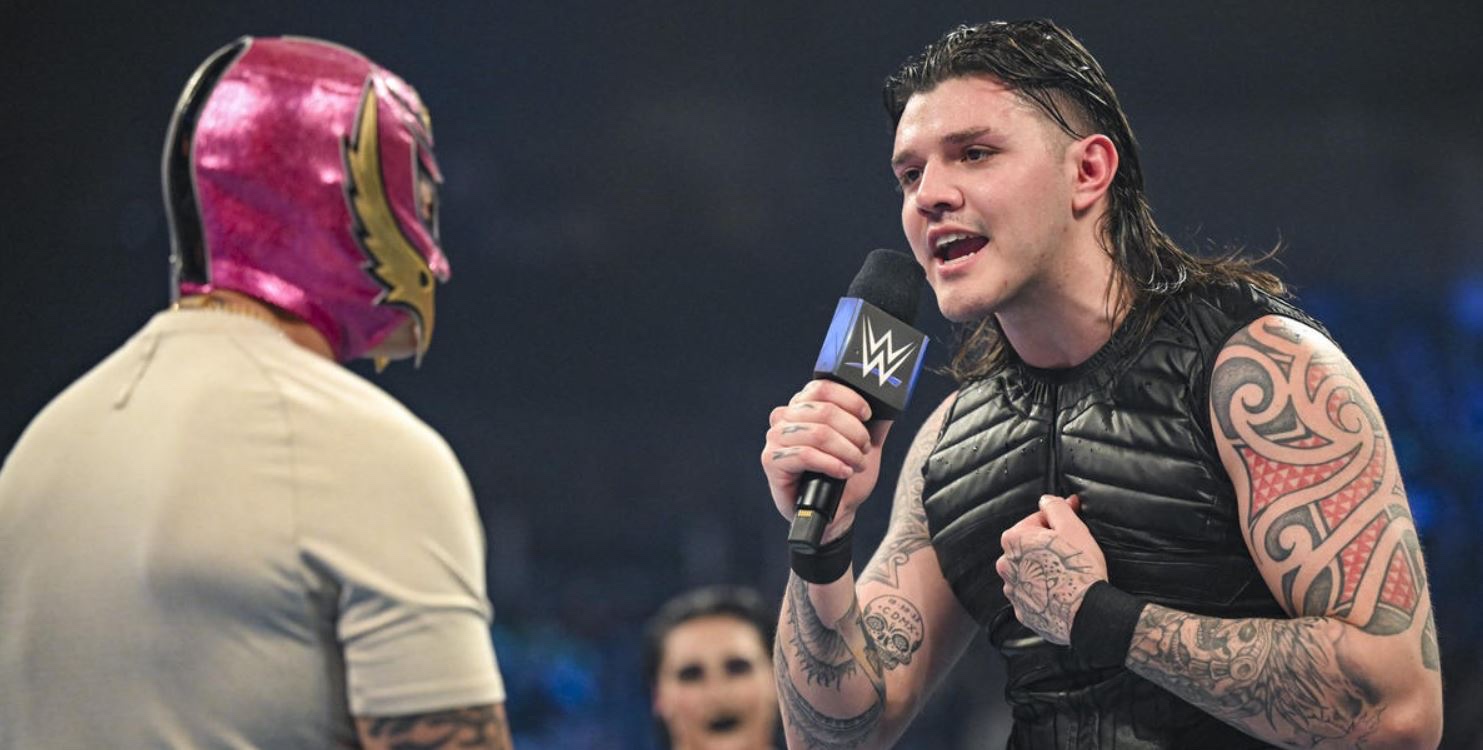 Triple H seems to be very high on Dominik Mysterio according to a recent report.
Dominik Mysterio is currently in the middle of a storyline with his father Rey Mysterio who will be inducted into the WWE Hall Of Fame this week. The feud is one of the hottest things in wrestling right now with Dominik getting an absurd amount of heat for being egregiously disrespectful towards his father Rey and trying to provoke him into fighting him.
This last Friday on Smackdown, Rey Mysterio finally snapped after Dominik was being disrespectful to his Mother and Sister who were in attendance. Rey finally accepted Dominik's challenge to a match at WrestleMania to which the live crowd and fans at home rejoiced.
Who will win the Mania match seems to be debate many fans are having right now, with some wondering if the feud will extend past Mania, which most assume it will. This storyline has been completely transformative for Dominik when it comes to his crowd perception, he has gone from not getting much reaction at all to getting some of the loudest of any heel in the business today. It's really something.
According to Dave Meltzer in the latest Wrestling Observer Newsletter, Triple H and everyone else in WWE seems to be high on Dominik Mysterio and there are long term plans for him.
"Everyone has been impressed with Dominik Mysterio and it's pretty much universally acknowledged that Rey vs. Dominik is the hottest thing in the company aside from the Bloodline stuff. Levesque is very high on Dominik and his future past this angle and there are long-term plans for him as a star"

– Dave Meltzer
How things will play out Rey Mysterio's Hall Of Fame induction has grabbed the attention of some WWE fans as there is a very good chance that Dominik and the judgement crash the party. The Father-Son match at this weekend's WrestleMania is legitimately one of the hottest matches of the entire week.