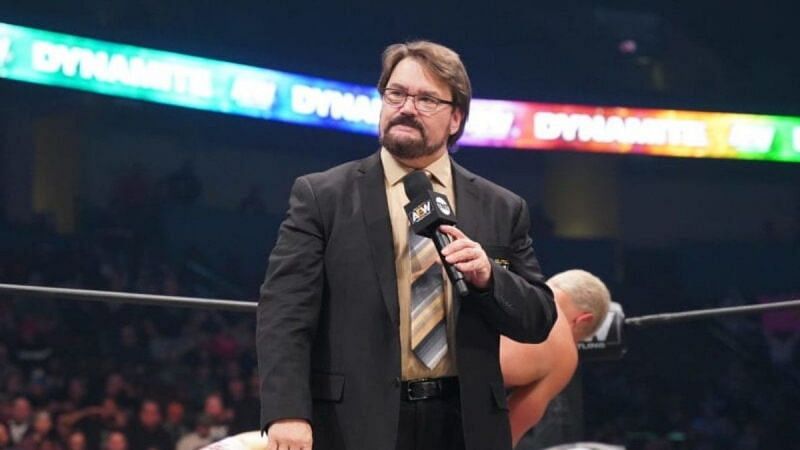 AEW commentator Tony Schiavone was recently to Senior Producer and Special Advisor to Talent in AEW earlier this month, giving him a multitude of new responsibilities backstage. Over the past few weeks, various reports have emerged citing backstage unrest within the company, with CM Punk's opening promo on Dynamite last week prompting numerous sources to confirm that his demand for Adam Page to come to the ring was unplanned.
Speaking on What Happened When, Schiavone commented on his new responsibilities, noting that he's enjoying seeing a new side of wrestling he's never experienced before.
"(I) enjoy my job, enjoy my new responsibilities with the company. They are challenging, but those are challenges that I readily accepted when I took the job. I'm seeing a whole new part of wrestling and wrestlers that I didn't see before,"

-Tony Schiavone
Schiavone was then asked by co-host Conrad Thompson whether the various challenges he's faced thus far have been "mostly fun?", to which Schiavone responded with the following:
"Yeah, I think so. There are some challenges, as you know, and of course the internet is going crazy about this or that. I'm not going to get into it because…I'm going to say this right now, things are not as bad as bullshit people on the internet would say. Not even close to it. We've got some things in place now that I think are going to make us better than ever."

-Tony Schiavone
Time will tell as to how AEW plan to move forward amidst a number of reports of backstage unrest. The rumoured heat between CM Punk and Hangman Adam Page was briefly referenced during the most recent episode of Being The Elite, potentially serving as a sign that the issue isn't as serious as we first thought.
CM Punk is set to take on Jon Moxley on tonight's episode of Dynamite in order to crown an Undisputed AEW World Champion, a match that was previously scheduled to take place at the upcoming All Out PPV.
H/T to Fightful for the transcription.