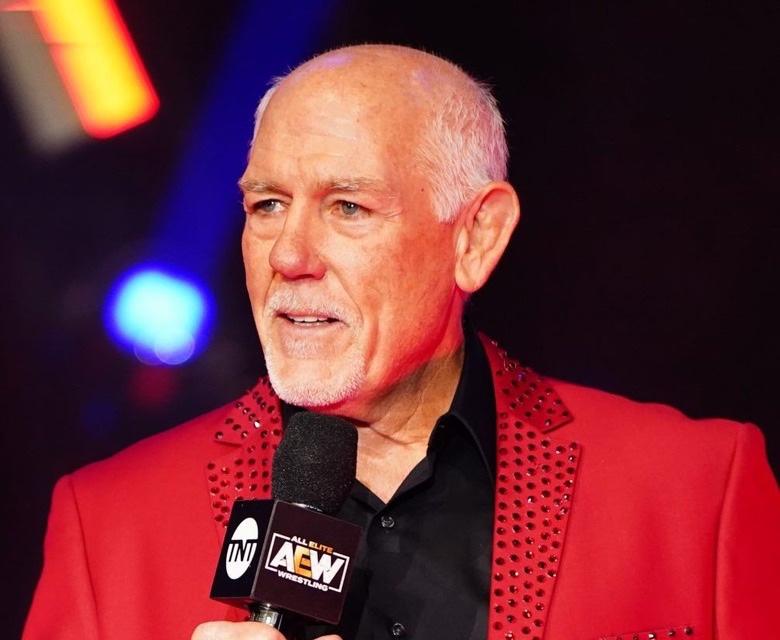 The longtime veteran and former Four Horseman, Tully Blanchard has come to the realization his wrestling career may very well be over.
After making frequent appearances as the manager of The Pinnacle and FTR on AEW programming begging in 2019, The former Brain Buster, Tully Blanchard was fired by FTR after they looked to move on to their next chapter within AEW.
2022 saw Blanchard take leadership of Brian Cage, Kaun, and Toa Liona, whom have since operated primarily under the Ring Of Honor banner.
However at Ring of Honor's Death Before Dishonor 2022, it was made apparent that in fact Prince Nana had gained ownership of the trio, thus forming The Embassy, Nana would act as the new manager of the trio.
Tully Blanchard would take time recently to speak with Two Man Power Trip, where he would verify the fact he is no longer singed to AEW or Ring of Honor.
"I'm no longer with AEW or Ring of Honor or any subsidiaries thereof. That sounded pretty legal, didn't it? I would imagine that my wrestling career is probably over other than doing autograph shows and things like we did in Nashville. I don't know how many retirement matches, last matches, (Ric) Flair can have,"

Tully Blanchard
When Blanchard was quizzed about his contract status, being asked if it expired he would reply,
"No, it was a little more complex than that, but my contract is up and I'm gone."

Tully Blanchard
Another certainty is that Tully Blanchard wasn't a fan of "Ric Flair's Last Match", noting that he did not see it live and he would refrain from speaking about it, seeing as he mentioned he would have nothing nice to say about the match.
"I personally, would prefer my last match, unfortunately AEW talked me into one, but before that, most of my matches, I think I only wrestled six or seven times after my full-time career, and people's memories are of me, me and Arn, me and the Horsemen and back in those days when I could actually do it. I can't do it anymore. I was asked to do a last match with Ricky Steamboat and said, 'I'm not going to embarrass myself and go out there and not be able to do what I used to do.' Just watch the videos,"

Tully Blanchard
Tully Blanchard's last official match with All Elite Wrestling saw him stand across the ring from Jurassic Express, while tagging with FTR in early 2021.
h/t to Fightful for the transcript