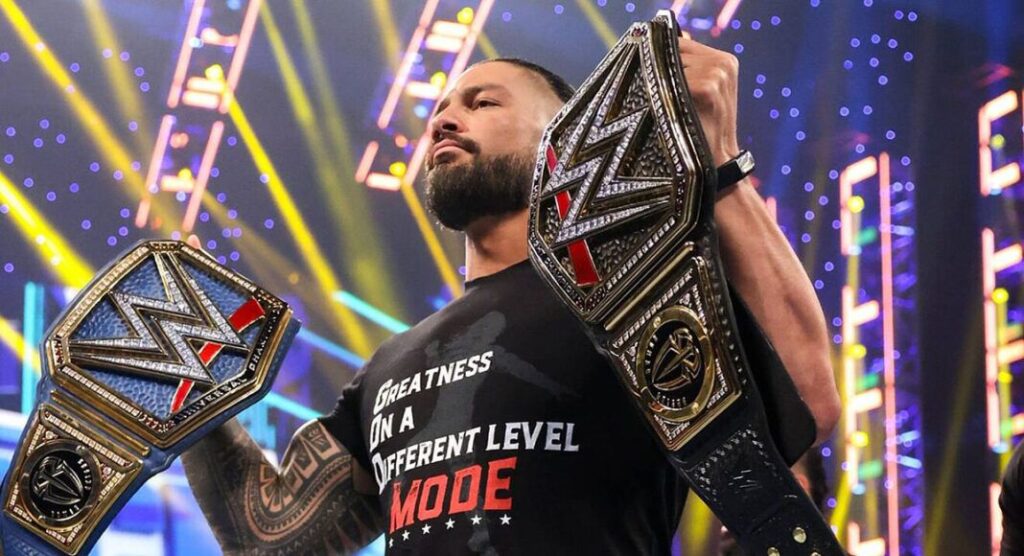 In May it was reported by multiple sources that Roman Reigns had signed a new deal with WWE, providing the Undisputed WWE Universal Champion with a more relaxed schedule with less House Shows.
Despite this, Reigns was still scheduled at the time for Hell in a Cell, Money in the Bank, Summerslam, and Clash at the Castle, with Riddle, Randy Orton, and Drew McIntyre reportedly lined up to be his next three challengers.
Reigns however was absent from the HIAC premium live event this past Sunday, and reports suggest he'll also miss MITB. Dave Meltzer of Wrestling Observer Radio has now provided an update on when fans can expect to see the Tribal Chief compete once again, with July 30th's Sunmerslam the expected date.
Meltzer notes that Randy Orton, who is currently absent himself from WWE TV with an injury, is slated to be Reigns' opponent at Summerslam, raising the question as to whether Riddle will challenge Reigns on TV before this date. When asked by Bryan Alvarez when Reigns will wrestle next, Meltzer had this to say:
"July 30th, he may actually wrestle on TV before that, but July 30th is his first PPV Championship match. He may do a television match before then. If he wrestles Riddle it'll be on TV, it won't be on PPV. At least that's the plan right now. The plan is still Orton for July 30th."

-Dave Meltzer
Summerslam 2022 is set to take place at the Nissan Stadium on Nashville, Tennessee. Money in the Bank comes first on WWE's premium live event schedule however, with the show set to take place at the MGM Grand Garden Arena on July 2nd, and thus plans for Summerslam remain up in the air until MITB's conclusion.
If you use any of the quotes above, please credit the original source with a h/t and link back to WrestlePurists.com for the transcription.