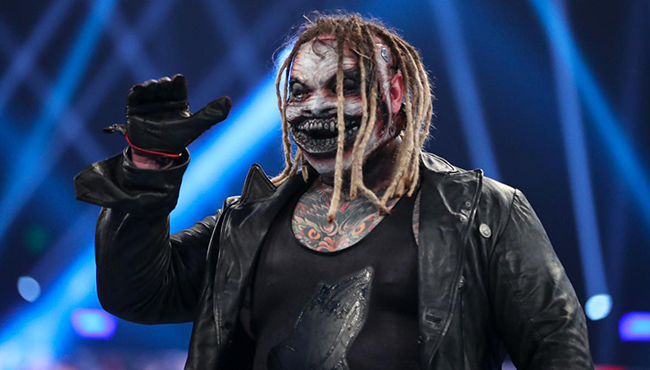 Over the past few years, WWE have made a habit out of releasing multiple talents from their WWE contracts, with these releases often coming in waves throughout the year.
One of the more shocking WWE releases came on July 31st, 2021, as WWE confirmed that Bray Wyatt had departed the company. This shocked multiple WWE fans, as Wyatt, who also perform as The Fiend, had been prominently featured as a main eventer since developing The Fiend character, and appeared to be one of the best creative minds the company had to offer.
Dave Meltzer of Wrestling Observer Radio has now provided a possible update on the reasoning behind Wyatt's release, noting that he had health issues keeping him out of action.
"He was not fired having to do with his gimmick. He was fired having to do with things I probably shouldn't talk about so I'm not going to start a can of worms. But it's got nothing to do with that. He had health issues also as far as being kept out of action and everything like that, it was just one of those things."

-Dave Meltzer
Meltzer then moved on to discuss WWE's perception of the impact The Fiend's dominant victories had over his opponents, highlighting that many talents emerged from their feud with Wyatt as damaged goods, requiring a heel turn in order to save their own character.
"The argument against him was that with the exception of Daniel Bryan, pretty much everybody he worked with got destroyed by him and was left for shit and had to rebuild and had to turn heel. Granted Miz turning heel probably was gonna happen anyways because he wasn't that great a babyface. Seth turning heel because they absolutely destroyed him as a babyface, thats absolutely due to the Bray Wyatt thing and the booking of the Bray Wyatt thing so you know, there was the argument he was more harm than good, other than the fact he sold a lot of merchandise."

-Dave Meltzer
Finally, Meltzer touched upon the status of Wyatt's WWE contract at the time of his release, with "budget cuts" often being the given reason from WWE regarding their releases.
Meltzer notes that Wyatt was earning a considerable amount at the time, with only Roman Reigns and Brock Lesnar ranking above him in terms of pay at one point.
"They obviously felt pretty highly of him considering they signed him to a contract for almost 4 million dollars a year. He was, Reigns, Lesnar, I think he was 3rd highest paid in the company at the time. Maybe 4th, 3rd or 4th…I think 3rd actually"

-Dave Meltzer
These multiple factors indicate that Wyatt's release was indeed down to WWE not believing they were getting a worthwhile return on their significant financial investment in Wyatt.
Wyatt has recently been teasing a return to in-ring action on his Twitter account @Windam6, with many speculating that a WWE return may be on the horizon, although time will tell as to whether this materialises.
If you use any of the quotes above, please credit the original source with a h/t and link back to WrestlePurists.com for the transcription.