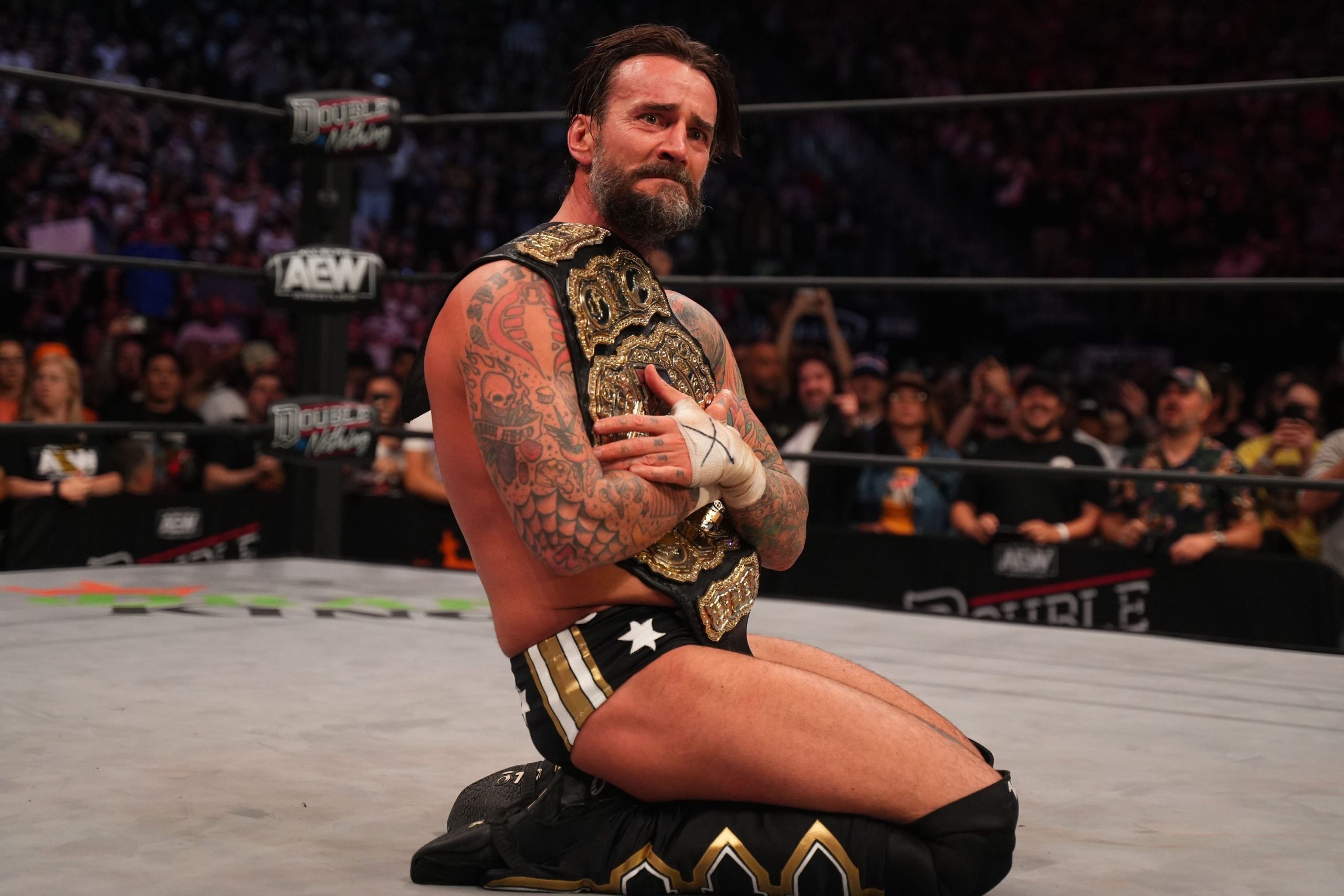 CM Punk's historic AEW arrival on the August 20th, 2021 edition of Rampage, presented as "The First Dance" in his hometown of Chicago, is undoubtably one of the greatest moments in the company's short history, with few believing the former WWE Champion would ever step back into a wrestling ring after such a lengthy absence.
The crowd at the United Center erupted as Living Colour's 'Cult of Personality' hit, signifying Punk's arrival. Throughout the pandemic however, AEW had to persist through a period a much quieter crowd's, although they've since welcomed back fans and have regained the lively audience they had pre-Covid.
CM Punk recently expressed the importance of the AEW fans to the product whilst talking to Associated Press, and acknowledged that the company did extraordinarily well to navigate such a difficult period.
"When there were no fans during the pandemic I got to see them be innovative and creative while struggling through what was a hard time for everybody businesswise and personal, I think what you're seeing now is we're getting settled back in, selling out more arenas and providing a little bit of everything to all types of fans."

-CM Punk
Following CM Punk's 2014 departure from WWE, he stated that he'd "never ever" return to wrestling, with his experiences whilst under the WWE diminishing his love for the business as a whole.
Since arriving in AEW however, Punk's love for wrestling has since returned, declaring that he's no longer dwelling on his time in WWE, and instead is looking forward to the future.
"They've rekindled something inside of me that I thought honestly was long dead. I used to love professional wrestling and I fell out of love with it. I think when you love something so much you can hold on to it so tight it can ruin that thing for you. But there's almost no reason to dwell on that anymore."

-CM Punk
Punk also touched upon the backstage environment within AEW, commenting on how the camaraderie has allowed him to enjoy pro-wrestling once again in a way he thought he never would.
"I like the youthful enthusiasm that everybody has backstage and it has rekindled my love for it. So these past nine months has been nothing short of kind of like a miracle. I'm enjoying every step of the way."

-CM Punk
CM Punk recently defeated Hangman Adan Page at the Double or Nothing PPV to capture the AEW World Championship, although he unfortunately announced on the following episode of Rampage that'd he'd be stepping away from the ring for a short while to deal with an injury.
In his absence, an interim AEW World Champion will be crowned at Forbidden Door on June 26th, with last night's Dynamite cementing Jon Moxley's place in the title deciding match. A match between Hiroshi Tanahashi and Hirooki Goto is set for NJPW's upcoming Dominion show to decide Moxley's opponent, with an eventual clash with CM Punk expected following his return from injury.