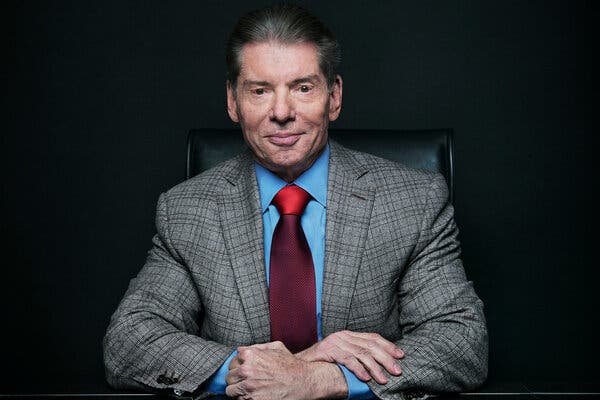 Earlier in the year, long-time WWE Chairman and CEO Vince McMahon shockingly announced his retirement following a series of reports from the Wall Street Journal regarding allegations of sexual misconduct and payments using company money. As a result, Nick Khan and Stephanie McMahon were appointed co-CEOs, whilst Paul 'Triple H' Levesque returned to the company as both the Head of Talent Relations and Head of Creative.
The Wall Street Journal are now reporting that McMahon is facing two fresh allegations of sexual assault from two separate women, one of which being former WWE referee Rita Chatterton.
"Vince McMahon, the majority owner and former chief executive of World Wrestling Entertainment Inc., is facing legal demands from two women who allege that he sexually assaulted them, according to internal documents and people familiar with the legal negotiations. In a Nov. 3 demand letter to Mr. McMahon's representative, a lawyer for former wrestling referee Rita Chatterton asked for $11.75 million in damages after she publicly accused Mr. McMahon three decades ago of raping her in a limousine. Mr. McMahon has long denied the allegations."

-WSJ
Additionally, the report highlights an email sent to McMahon's long-time attorney Jerry McDevitt referencing McMahon allegedly assaulting a lawyer's client at a California resort, yet another fresh claim that the media didn't initially report on earlier this year.
"In a separate November email to Mr. McMahon's attorney, a lawyer for a former spa manager said that Mr. McMahon assaulted his client in 2011 at a California resort, an incident previously unreported in the media."

-WSJ
Regarding Chatterton's allegations, the former referee's lawyer cited the effects that the alleged incident has had on his client as the reasoning behind the number they're looking for in damages.
"Ms. Chatterton's lawyer, John Clune, wrote in the Nov. 3 legal demand letter that the damages to Ms. Chatterton from the alleged rape were "hard to overstate." The letter said she "has suffered years of ongoing depression, substance abuse, disordered eating, lost income, and overall a decreased quality of life."

-WSJ
Mr Clune also stated that his client passed a polygraph, and that multiple sources corroborated her account, two of whom confirmed to the Wall Street Journal that Chatterton contemporaneously told them about the alleged rape.
As for the fomer spa manager, those familiar with the matter claimed that she reported the incident to the resort at the time, as well as her husband, who made attempts to confront McMahon following his wife's revelation.
"The former spa manager alleges she was assaulted by Mr. McMahon in 2011 at a five-star resort in Southern California while he was in town for a WWE event. The spa manager reported the alleged assault at the time to the resort, according to people familiar with the matter. The spa manager also told her husband about the incident, some of these people said. He drove to the WWE event with a baseball bat and tried to confront Mr. McMahon, but was turned away, according to these people."

-WSJ
The woman's lawyer, Michael Bressler, has been in touch with Mr. McMahon's attorney since at least July, according to people familiar with the discussions, however per the Wall Street Journal's report, it appears as though McMahon doesn't intend on paying out settlements to either woman as of writing.
"Mr. McMahon has told people he refuses to pay settlements to Ms. Chatterton and the former spa manager, people familiar with his comments said. WWE's auditor, Deloitte & Touche LLP, has advised the company that resolutions of the claims, even if confidential, would possibly have to be disclosed by the company publicly, said a person familiar with the matter. Deloitte didn't respond to requests for comment"

-WSJ
Finally, McMahon allegedly intends on returning to WWE per the report, as he believes that the media frenzy would've eventually blown over, and thus he never should have stepped down in the first place.
"The 77-year-old Mr. McMahon also has told people that he intends to make a comeback at WWE, according to the people familiar with his comments. He has said that he received bad advice from people close to him to step down and that he now believes the allegations and investigations would have blown over had he stayed, these people said."

-WSJ
Whether McMahon does make his way back into power in WWE remains to be seen. Higher-ups are said to be happy with the current product, and thus they may not see a potential return as a positive and instead decide to continue with Nick Khan and Stephanie McMahon at the helm.
As always, we'll aim to provide any updates on McMahon's legal troubles and potential return to power within WWE as soon as we hear more.