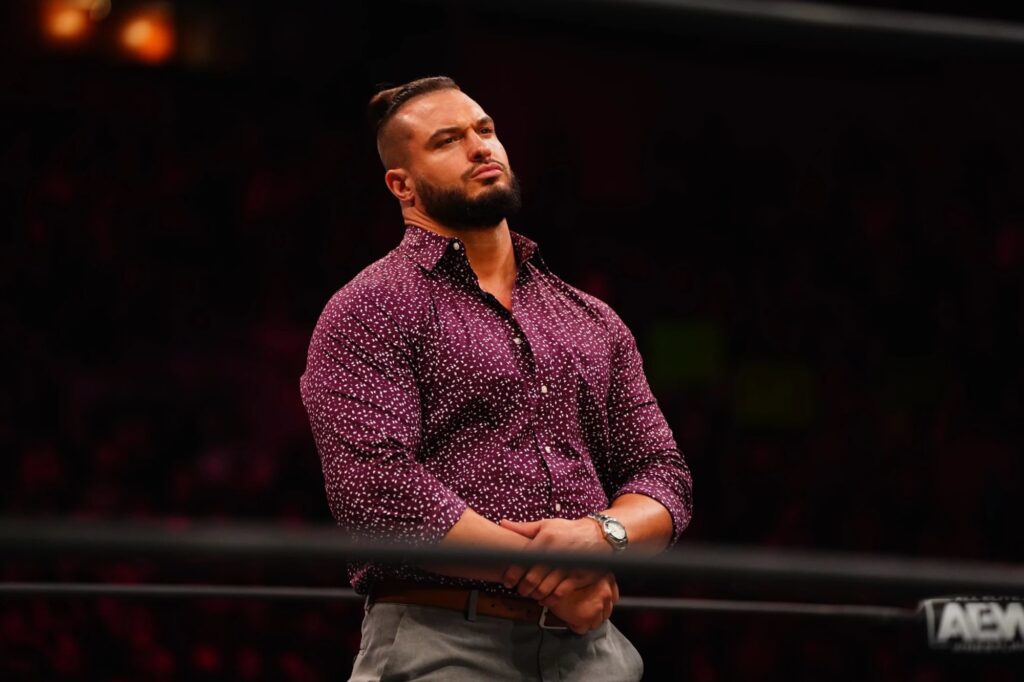 Wardlow has undoubtably been one of AEW's fastest rising stars of 2022, with MJF's former bodyguard defeating Friedman to officially sign with AEW, before setting his sights on the TNT Championship as he looks to establish himself as a singles star.
Whilst Wardlow has only recently signed officially with All Elite Wrestling, many fans are already questioning whether the former bodyguard would ever consider joining WWE.
During a virtual signing with K&S WrestleFest, Wardlow shot down rumours of a potential move to WWE, although he acknowledges that you can never say never.
"I'm very very happy where I am. I never say never about anything in life, but as of right now, I'm very happy where I am,"

-Wardlow
Since arriving in AEW, Wardlow has often been compared to WWE legend Batista due to his physique and intensity, with the AEW star having been open about his admiration for the former WWE superstar turned actor.
"I am always very flattered with comparisons to Batista. Of course, I have to have some more confidence, so I'll go out on a limb and say that I am better than Batista, which I know is a hell of a statement, but any comparisons to him are honestly flattering. I was a huge Batista fan. Very much a large reason why I'm sitting here talking to you today."

-Wardlow
On the June 15th edition of AEW Dynamite, Wardlow defeated 20 men in a handicap match before taking out Mark Sterling with the assistance of Matt Hughes and Tyron Woodley.
Wardlow has made his interest in the TNT Championship more than clear, and we look forward to seeing an eventual showdown between him and Scorpio Sky when the time is right.
H/T to Fightful for the transcription.