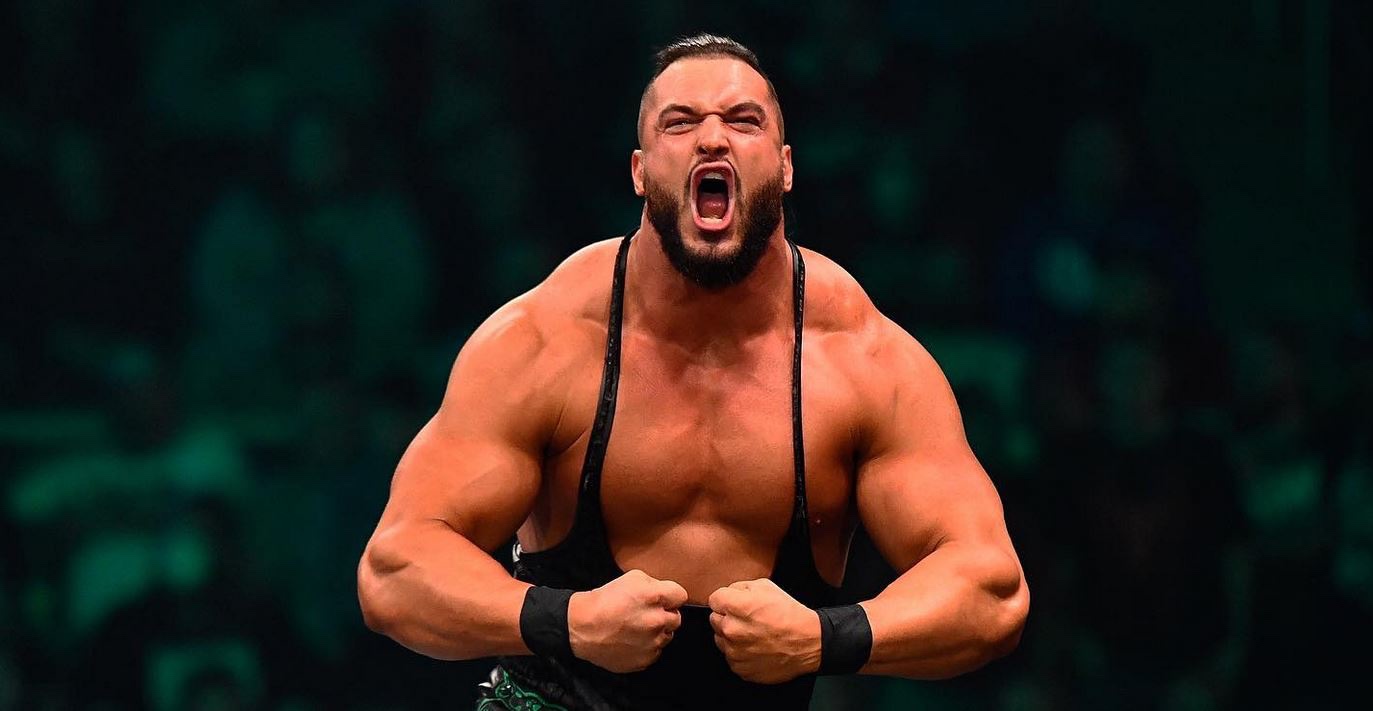 Warldow believes that himself vs Goldberg would be huge business.
As of writing, it's unclear where fans will next see Goldberg after his WWE Contract expired, though AEW were said to be interested in the Hall of Famer in 2019, so many are fantasy booking potential showcase bouts for the former WCW World Heavyweight Champion should be join Tony Khan's company.
One such match-up that fans might be interested in seeing is a potential clash with Wardlow. The two are both known for being powerhouses and the current AEW star has even mimicked aspects of Goldberg's entrance in recent times with fans bellowing Wardlow's name much like the used to do for him.
Now, speaking with Simon Miller of WhatCulture Wrestling at WrestleCon, Wardlow discussed the topic of facing Goldberg after he had been face to face with the star earlier in the day at the convention.
"I actually pointed at him and I said, 'Bet your ass I'm not next.' So yeah, you guys just missed it. Goldberg did walk through just a minute ago and we exchanged words. Don't know what's happening behind the scenes, but we both mutually agreed that if the opportunity comes, we would love to see who really is next,"

–Wardlow
Wardlow was then asked whether Goldberg is a dream match for him, to which the 35-year-old confirmed that it is. He stated that Goldberg is in a specific category of big monster matches which are of interest, including Batista and Brock Lesnar.
"Yeah, I mean, if you could have Batista, Lesnar, Goldberg, I put those three in the same category of dream monster matches. So yeah, Goldberg is… I mean, we just heard, 'Wardlow.' We haven't heard that chant since 'Goldberg.' So I think Wardlow versus Goldberg, it doesn't get bigger than that. It does not get bigger than Wardlow versus Goldberg. It doesn't,"

-Wardlow
Lastly, Miller reminded Wardlow that Goldberg isn't likely to have too many matches left in his career and thus wondered whether the current TNT Champion would be interested in retiring the legend, to which the answer was a resounding yes.
"If it comes down to Wardlow is the man to retire Goldberg, I can die peacefully,"

-Wardlow
Whether Goldberg actually steps into an AEW ring to confront stars like Wardlow remains to be seen, though, we've seen that anything can happen in regards to Tony Khan bringing people into his company.
H/T to Fightful for the transcription.