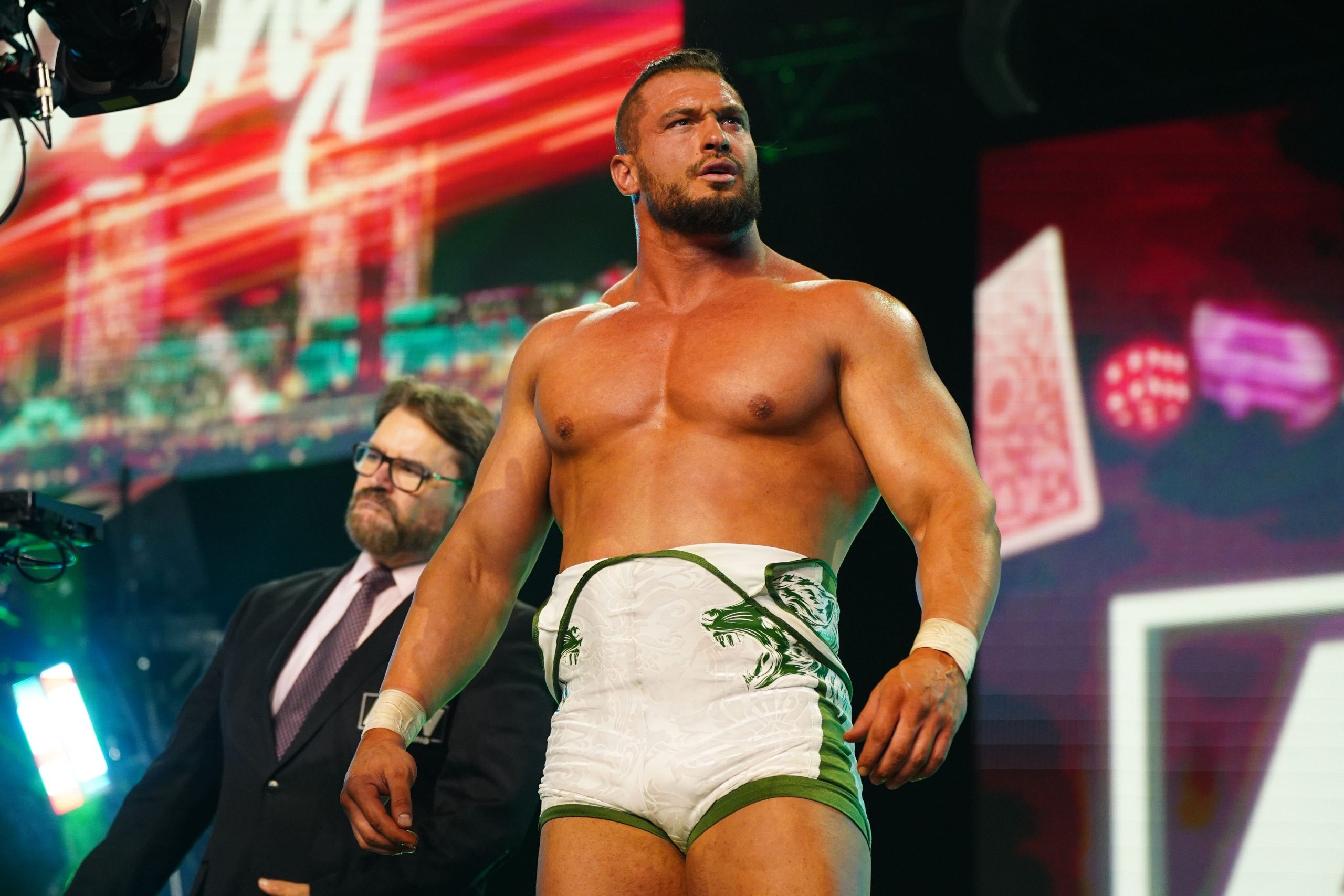 Wardlow has undoubtably been one of AEW's fastest rising stars of the year, scoring his biggest win yet over MJF at this year's Double or Nothing, officially freeing himself from MJF's contract and allowing him to sign with AEW.
Wardlow now has his sights firmly set on the TNT Championship, and whilst championship gold is certainly his priority, he is also revealed to Blake Oestriecher of Forbes that he's aiming to be a guy who moves the needle for AEW in terms of viewership.
"I'm very in tune with numbers, and my main goal for AEW is, I want to be the reason we have more viewers. I want to be the reason the female viewership goes up. I want to be the reason that 18-49 demographic goes up. I want to be the reason our ratings are higher, I know I can't do it on my own. It takes help from the other young talent. It takes help from the legends and the guys coming over, but I want to be one of the guys that are moving the needle for this company."

-Wardlow
Wardlow is proven example of AEW's ability to develop home-grown stars, and whilst he admits he's proud be one of the company's originals, he also acknowledges the importance of major signings such as CM Punk and Bryan Danielson when analysing AEW's growth over the past year.
"I'm very proud to say that I'm really an AEW original and an AEW homegrown [star]. I mean, nobody knew of me outside of the Pittsburgh/Ohio area. Maybe a handful of people in Chicago where I worked, but other than that, nobody knew me. I think it was beneficial for me to build myself from the ground up in AEW. I know with CM Punk coming to our company, that's just a million more eyes on me also and on our company and on our product, and it's only going to help us to grow. And in the end, once we grow, the guys that are taking the backseat are going to start getting more opportunities. It takes some patience, but it's also for the betterment of the company."

-Wardlow
Last week's AEW Dynamite saw Wardlow defeat 20 plaintiffs in a handicap match arranged by Smart Mark Sterling. Following the match, Matt Hughes and Tyrob Woodley entered the ring, only to turn on Sterling and feed him to Wardlow.