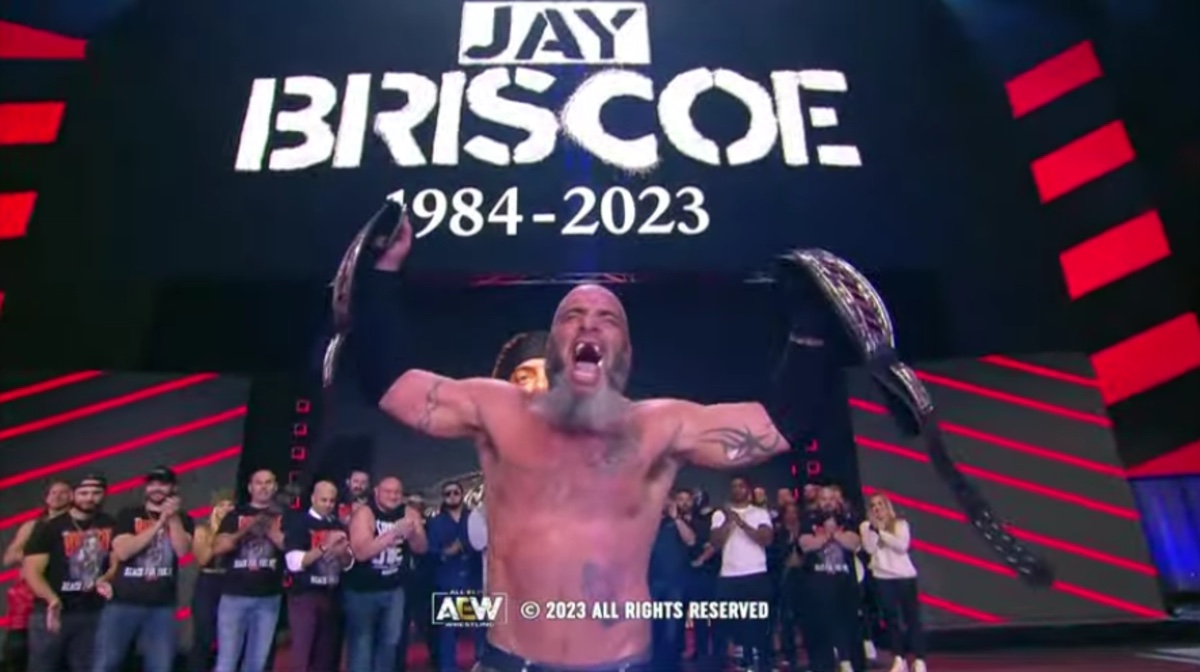 Mark Briscoe has finally been cleared by Warner Bros. Discovery to appear on their Stations going forward, which of course is the home of AEW TV.
Mark Briscoe was able to honour his late brother Jay Briscoe who tragically passed away last week on this past Wednesday's AEW Dynamite where he made his AEW TV debut taking on Jay Lethal in a Jay Briscoe tribute Main Event.
The Briscoes had always been a huge omission from AEW ever since the company had first started. The Briscoes were easily one of the tag teams fans expected to see in company like AEW. But this was not the case unfortunately due to WBD executives not allowing it to happen, this is said to be because of a 10 year old homophobic tweet made by Jay Briscoe & also apparently the confederate flag gear the tag team used to wear.
Despite many people in the business close to the Briscoes stating that they have grown into more family orientated, welcoming & accepting in the years since, this has always been a thing that loomed over them, highlighted by them not getting cleared to be on AEW TV.
Unfortunately, Jay Briscoe never got the chance to appear on AEW TV & after his tragic passing last Tuesday, AEW were only allowed to briefly mention his passing twice and show a graphic at the start of the show without doing a full tribute. However, over the past week, Tony Khan had fought very hard to make a Jay Briscoe tribute of some form happen on AEW Dynamite this week.
Tony Khan was able to announce on Tuesday that Mark Briscoe would be taking on Jay Lethal on AEW Dynamite, which was a wonderful surprise.
Mark Briscoe vs Jay Lethal was the Main Event of AEW Dynamite & both delivered a fantastic & truly touching performance. The show also included a wonderful tribute video to Jay Briscoe created by Zane Decker.
In an update from Dave Meltzer in the Wrestling Observer Newsletter, Mark Briscoe's AEW TV appearance was not just a one time thing:
WBD agreed and has cleared Mark, who is now allowed to appear on its stations going forward, not just as a one-time thing.

– Dave Meltzer
It should have never been such a struggle and wait to get to this point, and it is truly deeply unfortunate that Jay Briscoe was never allowed to appear on TV, but Mark now getting clearance going forward can at least provide some future positivity.