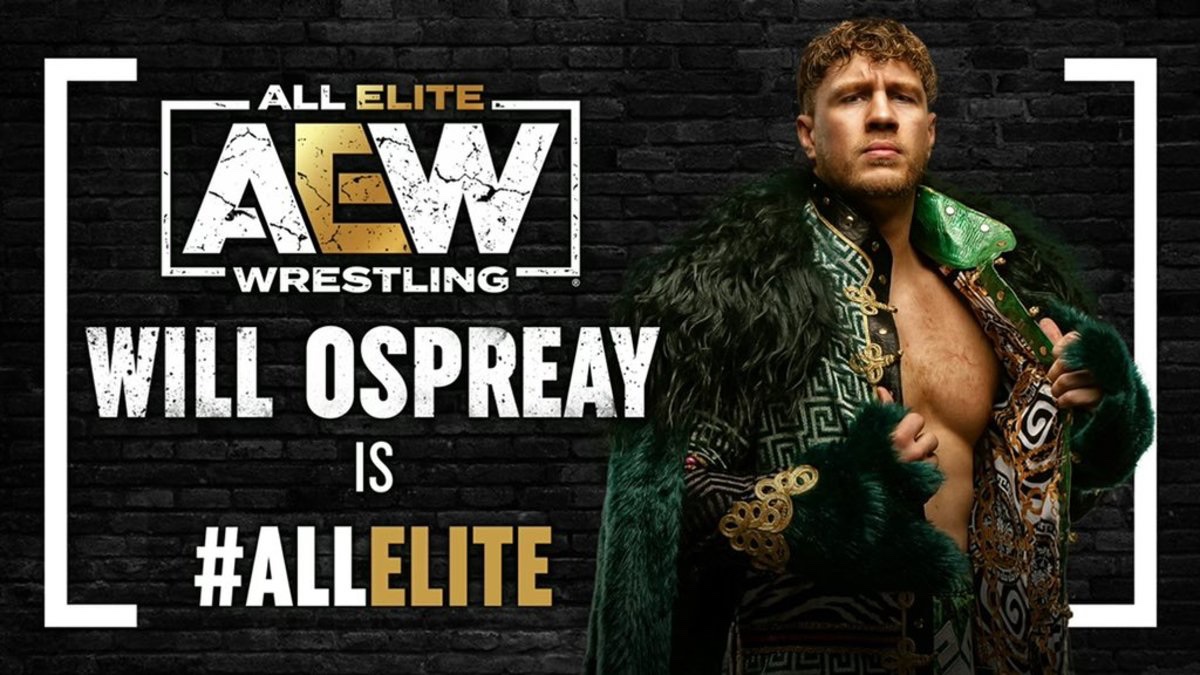 Will Ospreay has officially signed with AEW, and more details have emerged on his contract length and more.
For months, the wrestling world has speculated over the future of Will Ospreay, as the 30-year-old made it clear that his current NJPW contract was set to expire in the early part of 2024. Unsurprisingly, Ospreay soon had interest from both WWE and AEW, but it was Tony Khan who was able to secure the signature of the Aerial Assassin.
This past Saturday, the Kia Forum came unglued as the current IWGP UK Champion strolled down the ramp to sign with AEW during Full Gear. To provide some more insight into the move, Fightful Select are now reporting that Ospreay has put pen to paper on a multi-year contract with All Elite Wrestling, which is expected to last for over three years.
"Will Ospreay has joined All Elite Wrestling, in what Fightful Select is told is a multi-year deal, that will go over three years."

-Fightful Select
Importantly, while announcing his choice to sign with the company, Will revealed that he wouldn't become a full-time member of the AEW roster until his his planned NJPW dates had been fulfilled, something which Fightful corroborated by confirming that Ospreay's New Japan deal is still active until the end of January,
"We've confirmed that Ospreay is still under contract to NJPW and will continue to be through January of 2024."

-Fightful Select
Fightful had previously reported that NJPW were willing to let Ospreay discuss terms with other companies once they had become aware of his desire to leave, something that was touched on here as it was said that AEW had been in negotiations with Will since early-Autumn.
As fans will know, the former IWGP World Heavyweight Champion's arrival in AEW was something which was heavily teased beforehand, particularly by Tony Khan, who advertised that a 'well-respected' pro would join the roster. Though, it's believed that his contract wasn't finalised until the morning of the show.
It's worth noting that Ospreay will still be able to work a select few dates in Japan, even after he begins life as an AEW roster member next spring. Also, despite being open to a move to the US to facilitate his next move, it's said that the Brit will still be able to live in the UK as part of his new deal.
As for whether any other companies were close to securing Will Ospreay, it was said that WWE had been in contact with the star's representatives to gauge interest and that this wasn't much of a secret within the company. TNA were also said to have an interest in negotiations, but Fightful were unable to confirm how far along those talks got.
As things stand, Will is set to join All Elite Wrestling in time for the build to next year's Revolution, and fans are already salivating over some of the possible match-ups waiting for him next spring.
As always, we'll aim to provide any further updates on Will Ospreay joining AEW as soon as we hear more.