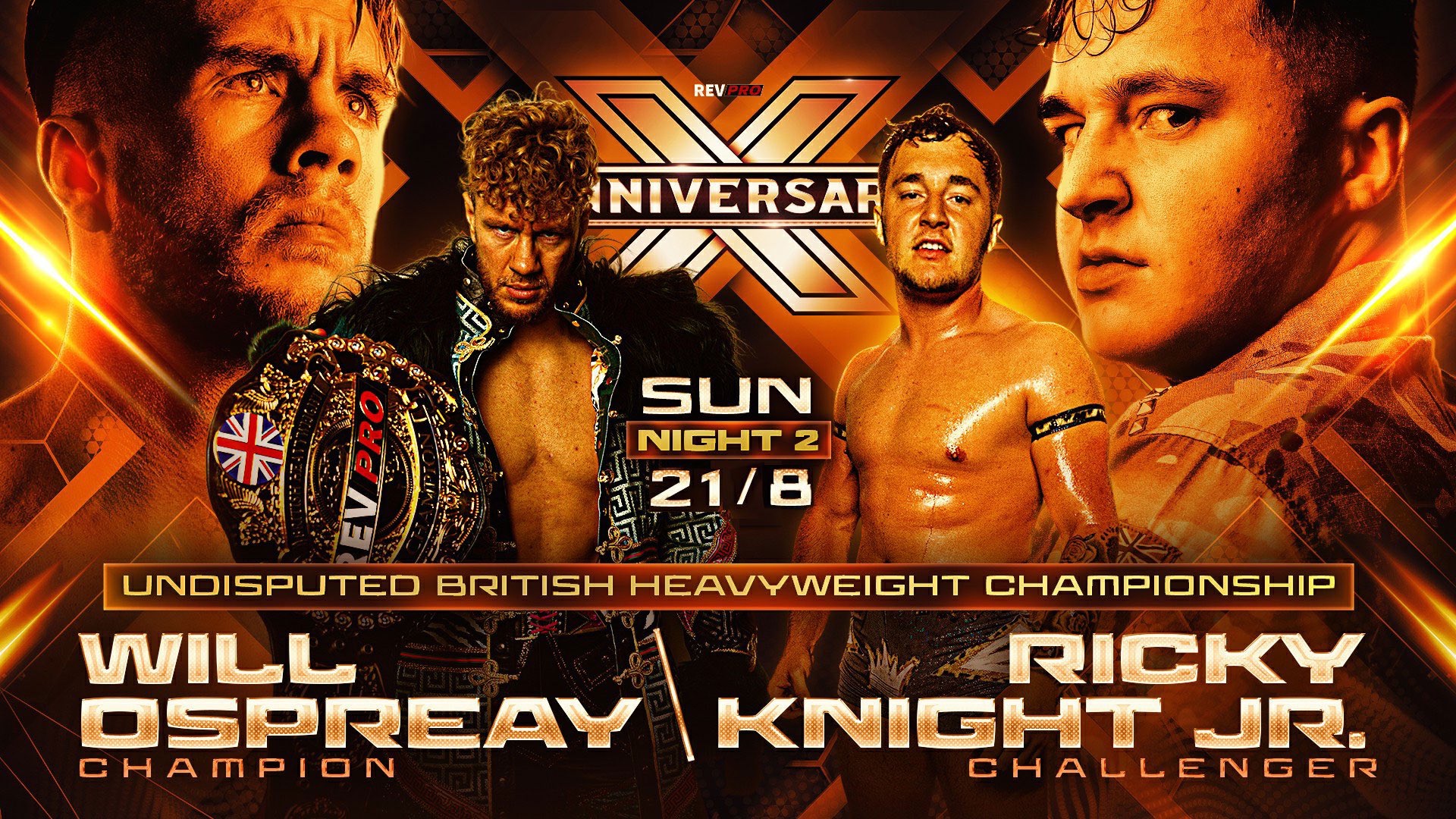 This one might be a bit on the long side.
Earlier this year during Observer awards season, Will Ospreay was awarded an honourable mention by Dave in the Most Outstanding Performer category (these awards are normally voted for by the readership of the Wrestling Observer Newsletter and not handpicked by Dave, (don't be dumb and think otherwise). I initially found this idea to be a bit laughable and thought of it as Dave just being a Will fan. To me, it was probably just a bunch of not very noteworthy matches that would have the effect of leaving folks divided (as is the nature of all things Ospreay these days). I say "not very noteworthy" because there was very little I'd heard of these matches. Not much buzz surrounded them. Kwame you idiot.
So I'm there in my room on a Monday evening with very little to do and one thing leads to another and I decide to check out the self proclaimed Billy GOAT's post-return match catalogue (by the way, his world title defense against Shingo pre-injury was pretty phenomenal. Full 5). First match was Will Ospreay vs Brian Cage. A really good fast paced GMSI match. About 4.25-4.5 on the Kwame scale. The next match, oh boy. The prequel to the reason why we're here.
On the 19th of September 2021, RevPro's High Stakes event, Will Ospreay and RKJ (short for Ricky Knight Jr) would clash in a unification match to crown a singular Undisputed British Heavyweight champion. . It's an Ospreay match. It's a modern style match. It splits opinion for those with very varying degrees of what the art form of wrestling should be and what constitutes "good wrestling". To me, this was excellence. Knight, a boy on his journey to manhood, Ospreay a man seeking to become much more. I was very much aware of the winner beforehand, but RKJ to me showed a lot of babyface fire ™ and felt easy to get behind. And Ospreay. Ospreay you "dawg". What a freak athlete. In the last three years I have watched this man go from spectacular guy with spectacular moves to one of the most near complete performers of the modern era. It's not just the flips guys! Incredible maneuvers, a very strong grappling game, spine tingling strikes. (This is going on much longer than I intended it to). This match to me was dramatic and breathtaking. It's a great story of an underdog in the form of RKJ rising to the challenge to go against Will Ospreay, this domineering evil that was once just like him in the past but corrupted by power and desire. Edge of my proverbial seat all the way through. Probably the best match no one saw last year. 4.75
And now, it's time for the main event! (Shout-out to John Silver for that one time he was mouthing along with Mark Henry when he said this).
So around the time of this writing Will Ospreay has been awarded a bunch of 5 stars for his recent matches and is slowly approaching the all time record held by the late great captain of the Four Heavenly Kings, Mitsuharu Misawa. One of those matches happens to be the very reason for this long winded never end piece of writing that you're currently wasting your time reading (don't leave me, I love you). And here's how I feel about it.
Again, not a breakdown. Just my thoughts.
The crowd for this was molten as is the case with York Hall crowds whenever I watch RevPro. RKJ gets a hero's entrance. The people are his people, ready to see their young man unseat this smug, unlikeable yet ultimately undeniable force of nature that is Will Ospreay. It's RevPro's 10th anniversary. This is not a celebration of the past but a war to decide who will lead RevPro into its future. The referee rings the bell
This match to me is a story told in two parts. I do not lie to the people. The first half of this match really left a bit to be desired for my tastes. In the first match, it felt like two forces which although not equals in terms of ability, were able to match eachother's intensity and refusal to give up as they walked their respective journeys. This felt a lot less mythical. This first half to me felt like the supremely talented Will Ospreay, the most outstanding wrestler of the year 2022 so far, carrying some guy to "just a good match". All that fire I saw from RKJ in first match was inexplicably gone. Put up a poster for "A Lost Dawg". Knight in my eyes had gone from a star waiting to happen to someone's little brother. It was a head scratcher moment for me. This wasn't just a Dave Meltzer 5 star match, it came along with a very high cagematch rating to boot. I just wasn't feeling it like that. Could both Dave and the inamtes have led me, their boi Kwame astray? These early stages of the match felt like them just solidly but unspectacularly going through the motions. But one thing about Will Ospreay that puts him on such a higher tier as a performer to me is that even when he's just going through said motions, he makes it look so spectacular. Truly on another level. The image that popped up in my mind while watching this was the popular Lebron "NO HELP" graphic/meme. "Yeah this is a serious carry job" I thought to myself. I asked myself how this had gotten a higher rating than the fast paced showcase of excellence that was Ospreay/Bailey which has taken place the night before. Then things changed. Kwame, you idiot.
Suddenly, the boy was inexplicably gone. There stood in his place the people's Knight who wanted to be king. And so they fought on and on. Strike for strike, counter for counter, neither man refusing to give quarter. This went from "solid through the motions stuff" to a war between men desiring the local legend status of being "THE MAN". It was about survival, winning, the here and now and thereafter. Ricky would not die. Ospreay would not stop. What would follow were moments and actions of sheer desperation (and what you could call possible overbooking if you watch your wrestling with a scowl). Knight would momentarily betray his morals (an action which in a vacuum would leave you a bit dumbfounded but with a whole perspective of the story seem like a fair moment of comeuppance for the dastardly Will). Ospreay would tempt fate and invoke Kazuchika Okada and Kenny Omega, two men with whom he shares a storied past and present). His hubris would bring him crashing down in the form of a One Winged Angel, Hidden Blade and Kishi Driver. 1-2-3. Knight is crowned. The boy becomes king. An amazing match and conclusion to a near year long story. 4.75 once again. It's definitely not for you if you consider yourself "a thinking man" type of wrestling fan with your hard-and-fast rules on what wrestling should be. Maybe it's just not your thing and that's ok. If you're like me and you like dumb, illogical, awe-inspiring, spectacle filled, GMSI type of wrestling and don't feel have distaste for "cheesy cliché" stuff then please watch the match on RevPro's on demand service https://rpwondemand.pivotshare.com/ or whatever. It's a match that left me with a lot to say. I hope it has some effect on you. While the first match is in my opinion the much more even-keeled of the two, I feel like the second half of the second match hits an extremely high height as far as performance, emotion and sheer DAWG-IN-EMness goes. I recommend both highly.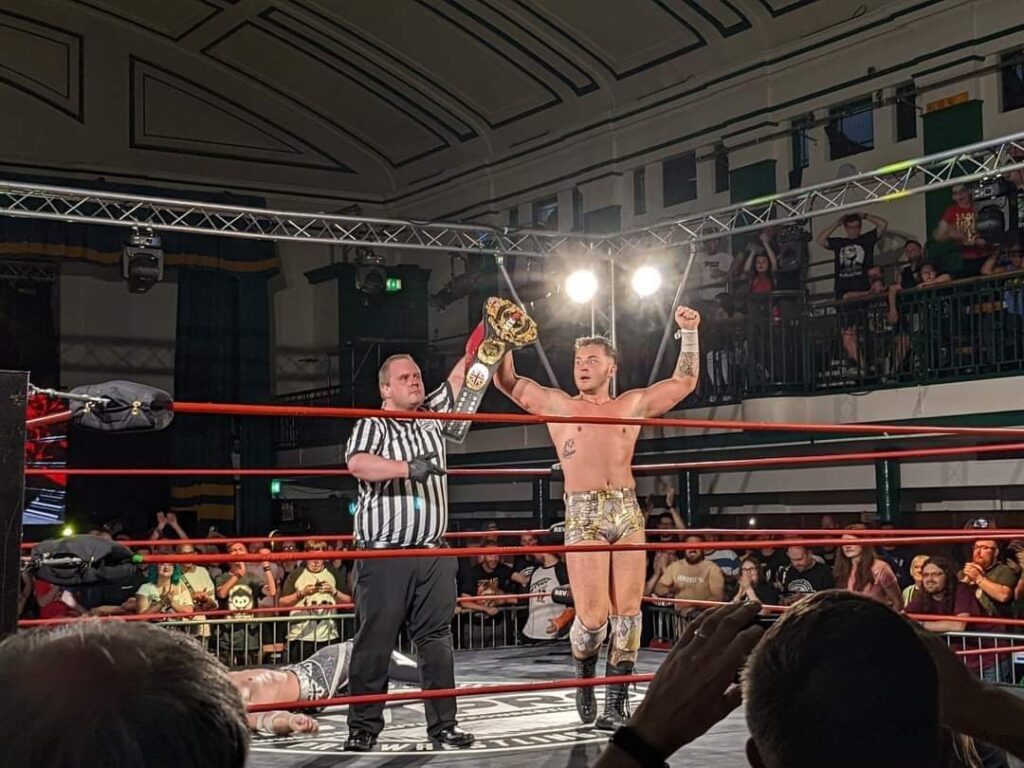 Now. Will Ospreay the wrestler? He does things in the ring that I find silly and off-putting and irritating. He overacts and oversells and screams "OI!" too much when hitting people and getting hit. He used to call out his moves like an anime character. He sometimes has really goofy looks on his face. There are even times when I feel like he takes too much control in his matches and is overly on the dominant side. I feel like he sometimes counters offense too much and is often either the last man standing or the last man to fall. It feels a bit selfish. His heel promos from the last year have made me feel disgust in a way that I felt they should not. One time he did this weird little skip around dance before hitting a dive. With that said, Ospreay might perhaps be the best wrestler on the f*cking planet. My criticisms of him as a performer are plentiful and I get why people would have faults with his style of wrestling. But then I watch him and I'm at a loss for words almost every time. Like watching a comic book character come to life. Ospreay is a freak. A once ever type of talent that somehow keeps on getting better with each outing. He's become so well layered as a performer, and he's only 29! Of all modern day wrestlers making ascent, there might not be one greater or more awe-inspiring. He's the man attacking for the next generation and will not be denied. Will Ospreay, how high will you go?
This has been Rassle Kwame, your boi. Peace.