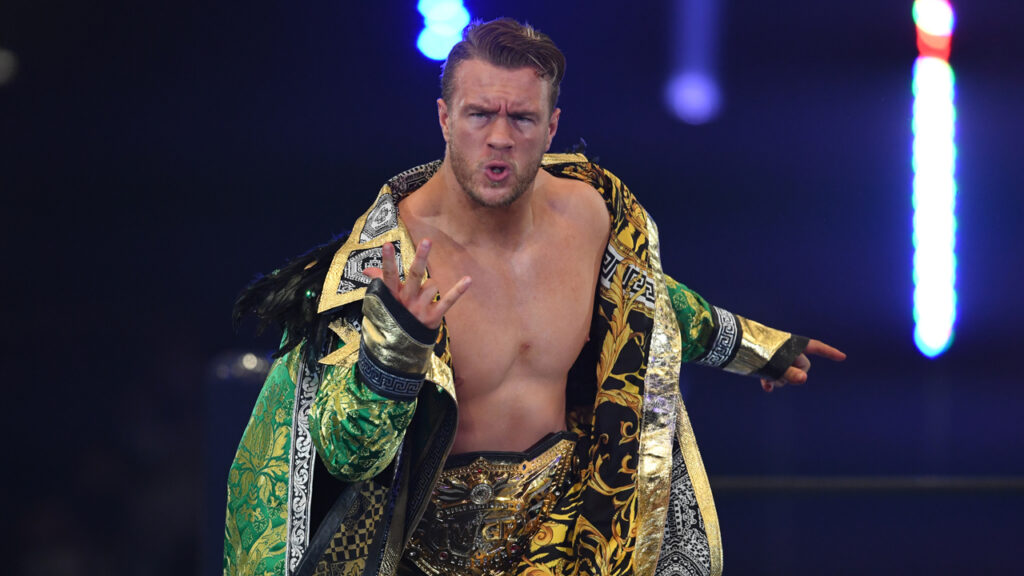 With AEW and New Japan's first ever joint pay-per view event Forbidden Door just a month away, no matches have been announced thus far, leading to several stars from both companies throwing out their own dream matches they'd like to have on the card.
One of these talents is Will Ospreay, a man who is undeniably one of NJPW's biggest stars, and someone who is certain to have a big role to play on June 26th in Chicago.
Ospreay recently revealed to WRESTHINGS that he wasn't aware of the event until the announcement was made, and questioned whether he'd even be on the show as a result.
"They didn't even f****** tell me it was happening. I was sat next to my Mrs. and was like, 'Are we doing a show with AEW?' 'Yeah' 'Oh, no one told me.' That's honestly how I found out. They don't tell me s***. For all I know, I'm not even on the damn show. I don't know,"

-Will Ospreay
Ospreay then moved on to discuss the potential names he'd like to face at the event. He notes that whilst there are some obvious names, he'd rather face off against homegrown in AEW.
"The obvious ones are (CM) Punk and (Bryan) Danielson. I like a challenge. I would like a homemade guy. Someone that didn't come from NXT, that didn't come from New Japan. That's the challenge. Can I do a sick match with someone that was born and made in AEW? That's something I would like to challenge. Jungle Boy, I'd love to tear it up with him. AEW, I love the product. It's brilliant and makes me excited to be a wrestling fan."

-Will Ospreay
Ospreay continued, mentioning just a few of the potential matchups that could make Forbidden Door a show to remember.
"The real challenge for me is, there are guys like Keith Lee. Mox [Jon Moxley], yeah, but this show should be 'let's go balls to the wall,' what are the dream matches? Okada and Punk, (Hiroshi) Tanahashi, Shingo (Takagi) and Hangman (Page) would be a good one, Kenny and Shingo would be a banger. Dante (Martin) is a good one, lovely young man. I would really like somebody who is grassroots. That's the mark. You have all these stars guys, they are the dream ones, Punk, Danielson, whatever. The guys that were there from the start, I would like one of them because I believe I can have the best match with one of them because they are hungry and are going, 'we should be in one of those spots.'"

-Will Ospreay
This week's AEW Dynamite saw Ospreay's United Empire stablemates Jeff Cobb and Great O-Khan hijack the ROH Tag Team Championship bout, potentially setting up a title match at the crossover event.
Time will tell as to whether the Commonwealth Kingpin gets his wish at Forbidden Door, but we certainly can't see the former IWGP World Heavyweight Champion missing out on this historic show.
H/T to Fightful for the transcription.