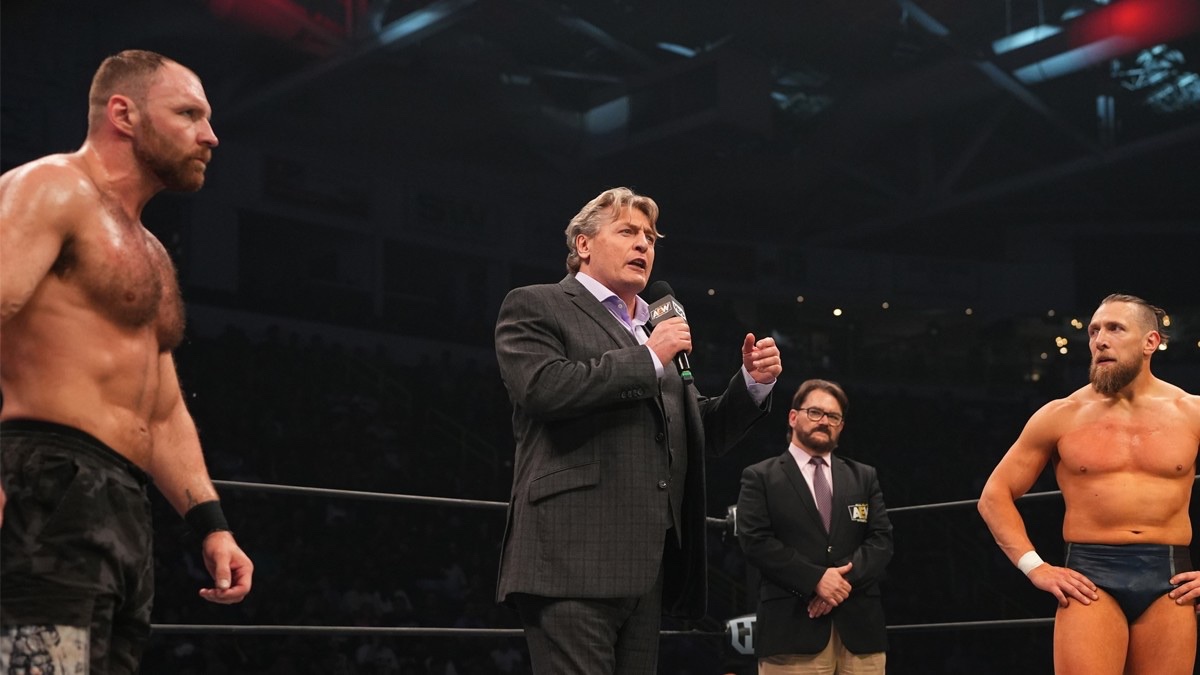 At AEW Revolution, fans were shocked to see the debut of William Regal. He came down in an effort to unite Jon Moxley and Bryan Danielson which then formed the Blackpool Combat Club. This is a group that has taken the wrestling landscape by storm. Moxley, Danielson and now Wheeler Yuta as a group are focused on violence and have looked unstoppable.
After already adding Yuta, it's unsurprisingly that speculation is building about whether the group are on the lookout for more talent. While speaking to Jim Conlan, William Regal was asked about whether he had his eye on anyone else joining the group.
"I'm going to keep that to myself. We're always on the lookout, but at the moment we're going great. This is reality, this is not a wrestling kind of thing, our attention is on helping Wheeler and getting Wheeler to as high a level as he can get, very quickly, because he's 25 years old and has made a name for himself, an incredible thing he's done, him and Daniel Garcia, they made names for themselves in COVID, with very few shows and they've become somebodies in COVID, which is an incredible thing to do. He's part of our stable. We're all, not in a wresting storyline, we're all focused on giving him as much knowledge as possible. Anything that comes after that is a bonus, but at the moment we're focused on that particular task. He's in Japan in the Best of the Super Juniors tournament, but he's constantly contacting us about different ideas and what he should be doing. It's a real thing, it's not just wrestling, we really believe in this concept of helping younger talent get to the next level. At the moment, it's Wheeler, who knows where it goes after that,"

-William Regal.
While the wrestling world currently can't get enough of the BCC, you never know when the hype on a particular wrestling craze may fall away. Though, Regal is focused on helping the BCC carve their own path in the industry and not be similar to any other group.
"We're not going to be any type of anything. We're going to be the BCC, that's it. I don't want to ever equate us with any other group. We're going to be our own group and that's what we're setting out to be. We're going to stand the test of time, on our own, without being similar to any other group. That's the plan,"

-William Regal.
BCC members Jon Moxley and Bryan Danielson will team with Eddie Kingston, Santana and Ortiz this weekend to take on the Jericho Appreciation Society in an 'Anarchy In The Arena' match.
H/T to Fightful for the transcription