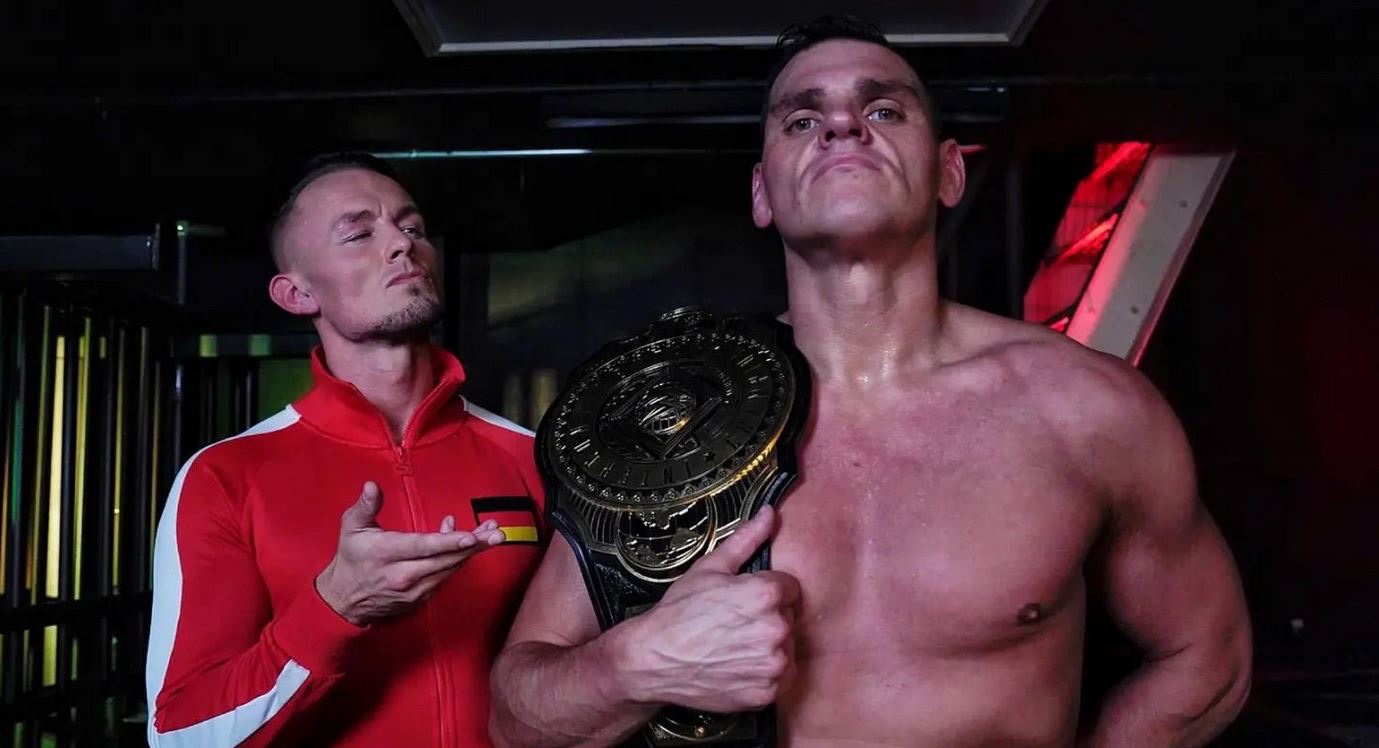 Gunther, formally known as WALTER, spent the beginning of his career in WWE reigning over NXT UK with an iron fist before eventually moving to the United States on a permanent basis. Unfortunately, by the time Imperium's leader had arrived in NXT full-time, former General Manager William Regal had already been taken off television.
Now serving as the mouthpiece for AEW's Blackpool Combat Club, Regal recently reacted to Gunther's recent success in WWE during an episode of his Gentleman Villian podcast.
"He knows what he is and he sticks to what he does best. He doesn't expose anything that he doesn't know. He knows exactly what to do that's got him to where he got to. He had a long time to figure it out."

-William Regal
Regal then goes on to share a lesson he learned from one of his mentors, Terry Rudge, who claimed that all professional wrestlers can be separated into groups of big cats.
"I remember him having a tryout and he hadn't figured himself out at the time. once he figured it out — WALTER, now Gunther, he is the perfect heavyweight lion. A person that was a huge influence on my wrestling style, and in helping me, was my favorite wrestler to wrestle. I mentioned his name on there before called Terry Rudge. Terry Rudge taught me in my early 20s a lot of things about the way I wrestled and the way he thought — he had ideas about how wrestling should be. Terry taught me that all wrestlers should wrestle like a big cat. Lightweights should be like a cheetah, middleweights should be like a puma, and light heavyweights should be like a tiger or a panther. Heavyweights should wrestle like either a lion, a tiger, or a cross between the two. If you think of the way a wrestler moves, the way he attacks, and the way — if you're a good wrestler, it makes perfect sense."

-William Regal
Regal continued in his comparison between Gunther and a lion, highlighting the Ring General's mindset as the key to his position as the perfect heavyweight.
"Well Gunther, as you say, has perfected being a perfect lion. He knows exactly how to be a lion… If you just think about the way a lion is, It'll just stalk, prowl up and down, will swat if it has to, and when it has to sprint, it spreads and it kills, and if you look at him like that, you know, he's figured out his perfect role. How to be a perfect lion. That's what a really good heavyweight should be,"

-William Regal
Gunther now plies his trade on Smackdown alongside Ludwig Kaiser, where he currently reigns as the Intercontinental Champion.
H/T to Fightful for the transcription.