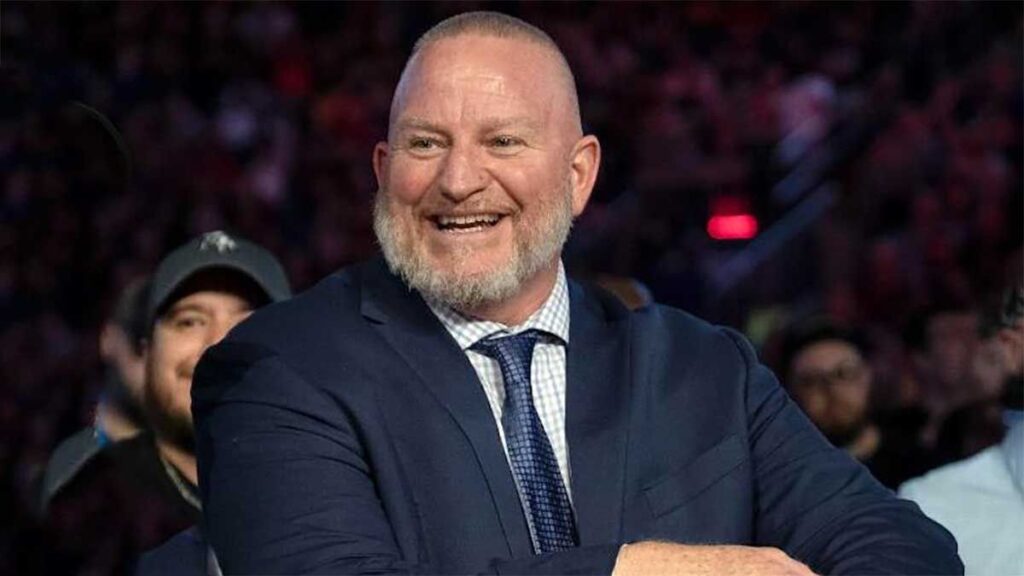 WWE Hall of Famer Road Dogg served as a producer and writer for the company for over a decade, working his way up to become head writer of WWE SmackDown before heading to NXT to be a coach and producer.
Before his time working behind the scenes, Road Dogg served as a crucial member of WWE's tag-team division alongside Billy Gunn as the New Age Outlaws, with the pair both being a part of D-Generation X, for which they both recieved their Hall of Fame inductions.
Speaking to Chris Van Vliet on Insight, Road Dogg discussed his relationship with Vince McMahon, having spent mang years working closely with the Genetic Jackhammer as a talent, and then as a producer.
In regards to the lessons he learned from working with McMahon, Road Dogg shared the following:
"To be totally honest, there is not one, there is a million, that's why people say, 'Oh, you're not bitter.' I got ten years of life experience flying on that jet, getting in limos with him, riding, listening, and learning. One thing he said to me, one time, and I'll never forget it. I came to him and said, 'So and so wants to say this in a promo, but that's not what we wrote. Are you cool if they say that?' He said, 'Does it get the same point across?' 'Yes sir.' 'Yeah, Brian, do that. It empowers the talent and then they'll have more trust in you.' He told me that on a one-on-one basis. Sometimes, he writes your promo and that's what you say if he can't fully trust that you're going to go out there live on the television show and act accordingly and do your promo, he doesn't know if he can trust you yet, so you say it verbatim."

–Road Dogg
Road Dogg continued, revealing that McMahon at one point offered to make him an executive, although he ultimately turned down the offer due to his own belief that the job would be too much for him.
"You sit under that learning tree, sometimes you sit under it until three in the morning, but you learn stuff, little stuff about the business and not just about the business, but how to be a professional and be an executive. He had somebody coming to the office once a week from Carnegie and teaching me how to be an executive. He wanted to make me an executive. It was on me, I couldn't handle it. To work with that man is difficult. It's not difficult because of how he is, it's not difficult because of how he is, it's difficult because of who he is. He's a workhorse. He will work all night and be the first one up in the morning to work again."

-Road Dogg
The former six-time WWE Tag Team Champion then noted that how he was tired after a night of travel and wanted to discuss SmackDown the following day. Vince responded stating he would regret wanting to put the conversation off until the next day, and then called him early in the morning to wake him up.
Road Dogg was released by WWE in January of this year, yet despite this, Road Dogg remains forever grateful for the years of life experience he gained from working closely with McMahon, and thanks WWE for sending him to rehab for free.
"He's a workhorse, and I couldn't keep up with it. That's the truth. I went to him and said, 'I feel I'm losing my serenity, my sobriety. I'm white-knuckling my sobriety because I'm on call all the time.' My whole life was SmackDown, and that's how you have to be in the WWE. You're married to it. It got hard and I couldn't hang. I went to NXT where I thought I could stay for a while, and I did, but then they made business decisions to trim some fat and, it's no secret, I've gotten fat. They cut me and 14 other people, it was a business strategy. I called him and said, 'Hey, thank you.' Not only did he pay me for ten years and give me ten years of life experience, he sent me to rehab, for free. He saved my life and he did the same for my brother. You're bitter at that guy? Something is wrong with you. He's a great leader, he's a leader of me, that's for sure,"

-Road Dogg
Road Dogg currently hosts the 'Oh You Didn't Know' podcast on the Podcast Heat network, whilst McMahon recently stepped down from his role as Chairman and CEO of WWE amid an investigation being conducted by the company's board of directors.
H/T to Fightful for the transcription.